343 Industries just released an insider for Halo: Infinite with a ton of information. Including art and graphics update as well as a major update on customization and the multiplayer experience. Thirdly, the future for Halo Infinite. 343 Industries also released some images showcasing Spartan customization, weapons, and even a multiplayer map.
The Blog update is a lengthy one so here are some of the key points on multiplayer and customization.
343 Industries have explained that they are working carefully to implement a free-to-play multiplayer system that does not subtract from the Halo Legacy.
Halo: Infinite will have premium cosmetics, however, players will be able to obtain tons of customization content without paying, through rewards by playing the campaign, challenges, skill, special events, and legacy rewards.
New Weapon and armor coating system, allows a deeper level of Spartan customization. By implementing wear and tear, patterns, and materials on a region-by-region basis on the Spartan.
"No loot boxes. No randomness or items that influence the sandbox gameplay".
Armor Customization Inspired From Reach
Christopher Blohm, Lead Progression designer, explained that Halo: Reach (Get Halo: The Master Chief Collection at 50% off ! here) allowed for deep customization due to the player being able to customize individual armor pieces. Blohm hints that the return of the Reach customization system for Infinite will be broader and will have some extra surprises.
Halo: Infinite Art & Graphics Update
It's no secret that the Halo: Infinite gameplay revealed by 343 Industries back in July was received with mixed reviews ( to say the least). As gamers were refrained from taking the game seriously for its buggy and dated graphics. The internet was quick to immortalize the brute, "Craig" into meme status, due to the poor quality of the model. 343 Industries stated that they have come to love Craig, However "we know he wasn't his "best self".
Thankfully 343 Industries have explained that Craig and the brutes have gone through a significant makeover. As well as other characters and 3D models, as they continue to refine the visuals of Halo: Infinite. Evidence of this can be seen in the new updated gun models. However, it should be noted that 343 Industries never showcased any images of the brutes after the update.
Neill Harrison, Director of Art Management at 343 Industries, explained that the gameplay reveal back in July was to focus solely on the gameplay. Harrison states that while they were happy with the release of the gameplay. "The reality is that the art and visuals weren't at the bar we hold for Halo – even in a work-in-progress state".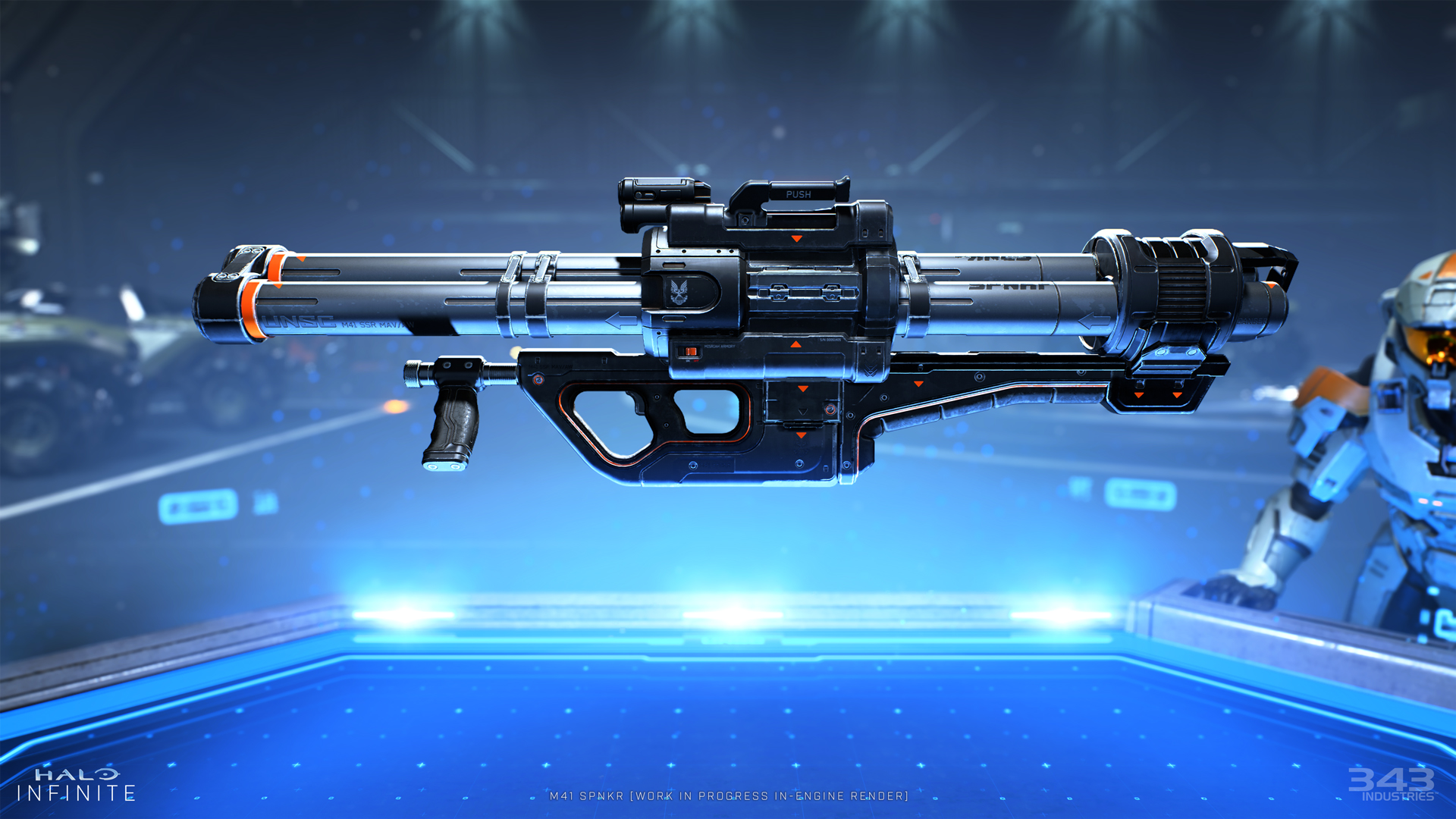 A More Refined Classic Halo Style
Fans of Halo will be happy to discover that the visual department of 343 Industries has also stated that they are not happy with the visuals of Halo: Infinite. Nicolas Bouvier, Senior Concept Artist and Art Director for 343 Industries stated:
"We knew it wouldn't be trivial to combine the cleaner and simpler forms of classic games like Halo 1 or 2 with the next-gen requirements and expectations of Halo Infinite. Merging both was going to be a challenge, but we stood close to our visual principles and made it work in the best way, one day at a time. We managed to find a balance of modernized visuals combined with a classic aesthetic that will definitely speak to all".
Highlighting that Halo fans can breathe a sigh of relief as 343 Industries has and will continue to improve the visuals. To prove this the team released numerous images showcasing the style. We have to admit the style resembles the old classic Halo games while looking more refined, which is a positive sign in our books.(Get Halo: The Master Chief Collection at 50% off ! here)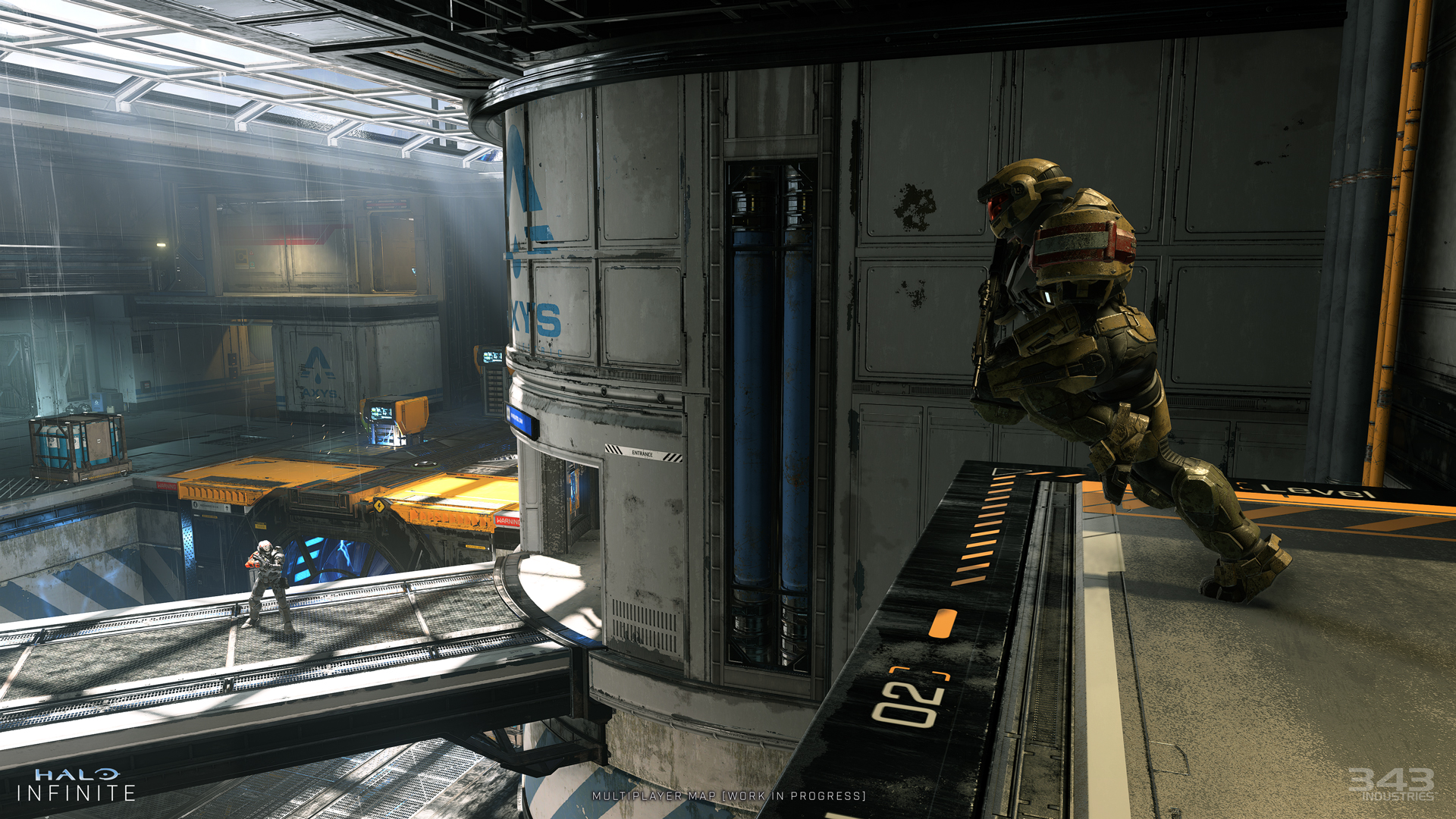 If you found this article useful why not check out our other work such as Project Athia Will be a PS5 Console Exclusive For at Least 2 Years. Or Gwent: the Way of the Witcher Expansion.