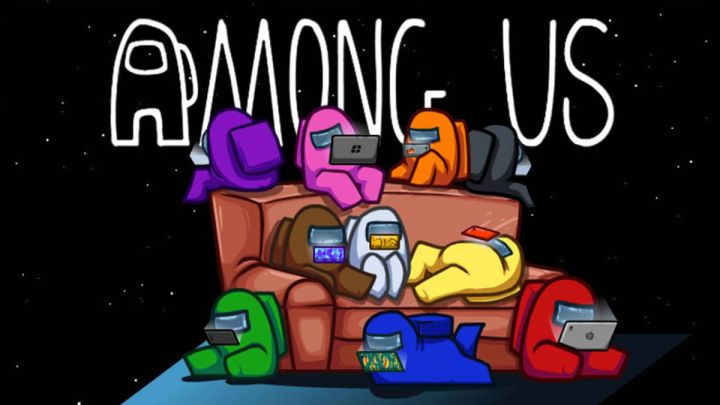 Among Us is, without a doubt, one of the most surprising hits of 2020. This deceptively simple party game takes a classic whodunnit scenario and presents it in an incredibly addictive way that will have you accusing your friends (or complete strangers) for hours. I'm looking at you, Red…
The best part about the game is that the content is almost completely player-driven. The game provides a framework, but the scenarios that play out depend entirely on the mind games happening between you and your prey/predators. You can deceive your opponents as the impostor and make them believe that you're a victim. Convince your entire team to vote out Pink as a crew member because they followed you 0.1 seconds too long in admin. Or getting accused yourself when the person you voted out turned out to be innocent. The players' imagination is the limit. (Check some amazing Among Us merchandise here)
Among Us is Now Available on Nintendo Switch
Nintendo announced suddenly today in their IndieWorld livestream that Among Us is coming to the Nintendo eShop. It is now available for download on the portable console (purchase it HERE for a cheap $5 USD). This version supports cross-platform play with mobile and PC users. One of the only downsides to playing this title on Switch is that it does require a Nintendo Online membership.
Indie developer InnerSloth has surely enjoyed the booming success of his indie project. The game was released on mobile in Summer 2018 and went relatively unnoticed for two years. Among Us truly gained traction after a group of content creators (including PewDiePie, Sykkuno, and Pokimane) popularized it on their respective platforms. After this first wave, it seemed that creators from every community began creating Among Us content. As a result, it has continued to snowball in popularity.
Among Us Future
Most likely, InnerSloth intends to keep the upward momentum of this game going. This is definitely a step in the right direction. Devs also announced plans to add a new airship-based map at The Game Awards 2020. These types of additions improve the framework that the players operate in while still leaving them to shape how the round plays out.
The Among Us devs stated on their website in December that they did originally wish to create a sequel but have instead decided to pour their efforts into the original. These efforts will include improving server reliabilty, adding a friends/account system, and implementing colorblind mode support.
Have you ever played Among Us? if so then what do you think of the game? Are you a Nintendo Switch owner & looking forward to play the game on the Switch? Let us know in the comments section below. Plus, if you want to keep reading, why not check out our news on Cyberpunk 2077. Or alternatively, check out the new DLC coming to GTA Online.