The incredibly popular Animal Crossing: New Horizons retains its top spot position in the U.K. video game charts.
Despite releasing on March 20th of last year, the game continues to dominate sales throughout the pandemic.
The U.K. charts from yesterday are as follows:
Animal Crossing: New Horizons
Mario Kart 8 Deluxe
Call of Duty: Black Ops Cold War
Ring Fit Adventure
Minecraft
Grand Theft Auto 5
Just Dance 2021
FIFA 21
Super Mario 3D All-Stars
Assassin's Creed Valhalla
A unique title in more ways that one
The game had been dubbed "the game for the coronavirus moment" by the New York Times.
Games have long been a form of escapism from the drudgery of everyday life for many people, and it seems Animal Crossing has encapsulated that idea more than any other in recent times.
The game has offered refuge and tranquility in a time of extreme uncertainty.
The aforementioned Times article interviewed a 35 year old former heroin addict and leader of a support group. He had this to say about the game:
"With so much of us trapped in our houses right now, meeting up virtually has us support each other in this game in a way we haven't, being self-isolated and in quarantine."
There was also a research paper published last year entitled "The psychology behind video games during COVID‐19 pandemic: A case study of Animal Crossing: New Horizons
Author Lin Zhu concluded her paper stating that:
"New Horizons has opened the door to a parallel world, bought spiritual comfort and sustenance to their fans. People can easily find calm and peace in the game and escape from the suffering of reality to alleviate psychological anxiety and depression."
She also added:
"New Horizons made us realize the psychology behind video games has far more than we have already known. In front, more treasures are waiting to be explored for future studies."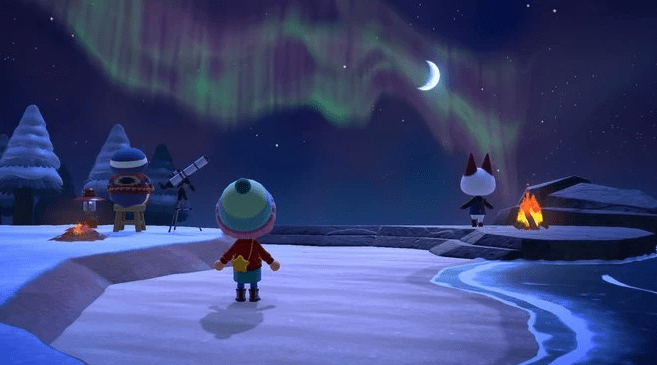 A huge success for Nintendo and the Switch
It's easy to see why the world of Animal Crossing is so enticing – somewhat the antithesis of our world, you might say.
Speaking to Polygon a couple of months ago, Doug Bowser spoke on the games success:
""Well beyond expectations" is, I think, the simplest way to put it in. I don't know that we expected it to be truly the cultural touchpoint that it became across the globe. And what we were pleased to see is how it redefined how people thought about video games and how they incorporated it in their lives."
You can get Animal Crossing: New Horizons at 33% OFF here or through Amazon. You can also get the Nintendo Switch Animal Crossing Edition here.
Have you played the game? How many hours have you put in? Do you think its helped you cope with the pandemic? Let us know in the comments.
If you enjoyed this article, why not check out our other work such as Super Mario World Soundtrack Restored By Fan or Arrog Review (PS4).