Anthem (one of the most overhyped and disappointing titles to come out in recent years) has continued this trend with Bioware scrapping its update overhaul Anthem Next. Just as it sounds, it would have been the same type of massive update that No Man's Sky Next implemented. Unfortunately this means all upcoming and any future content for the game has been cancelled.
Bioware executive producer Christian Dailey confirmed all this in his statement, that you can read here.
With Anthem's low player count that's not surprising. Bioware prefer to focus their time and money on other projects that have a greater chance of success. This includes the upcoming new titles in the Dragon Age and Mass Effect series.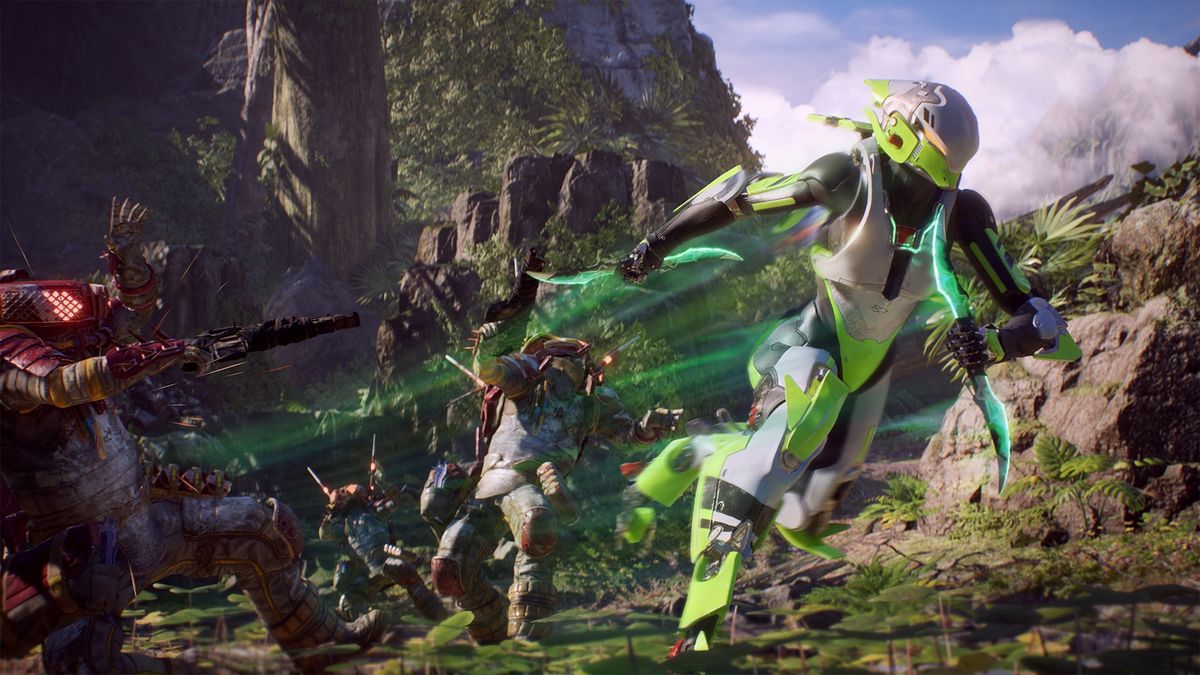 Given this being yet another great stain on both EA and Bioware's reputation, there is not much hope on the quality of those future titles.
Even if these turn out well Bioware may not be safe, given EA's reputation for buying and closing studios.
Released in February 2019, Anthem was panned for its boring story, constant bugs, loading screens and short playtime. Reviewers complained how shallow the overall experience was. One of the main selling points was being able to fly around in a mech and view the lush scenery. Unfortunately that's one of the only few praises it got. You can still get Anthem here & here (affiliate links).
Do you think Anthem deserved it's negative connotation from players? Would you like to see an Anthem 2? Can Bioware make a comeback? Let us know in the comments.
Thanks for reading VeryAli Gaming! If you want other recent Mass Effect news read BioWare Cutting Some Butt Shots from Mass Effect: Legendary Edition or Some Mass Effect DLC Will Be Missing from the Legendary Edition.