"The Champion of Salvo has arrived!" Yes, that's right folks, the gameplay trailer for Apex Legends Season 8 has dropped. Featuring more airtime for the newest legend, Fuse, it also gave us a familiar location with a totally new look.
Enter With a Bang
Respawn Entertainment really gave us a treat last night in anticipation of the next chapter of Apex Legends. It was a trailer with a distinct eighties vibe like a scene from Guardians of the Galaxy, featuring music from Black N Blue. In a truly explosive entrance, we also got to see the new man's work up close.
"Born into a world of chaos, he thrived on the mayhem", the Australian demolitions expert is voiced by veteran voice-actor Ben Prendergast, most recently the voice of Darth Maul in The Lego Star Wars Holiday Special. According to devs, "Fuse doesn't lack confidence, but he often lacks a plan. He's a blow-up-first ask-questions-later kinda guy."
We've Been Here Before
Season 8 also brings us back to a familiar location, with a rather explosive new look. You may remember the destructive launch trailer last week which showed Kings Canyon undergoing some hefty renovations.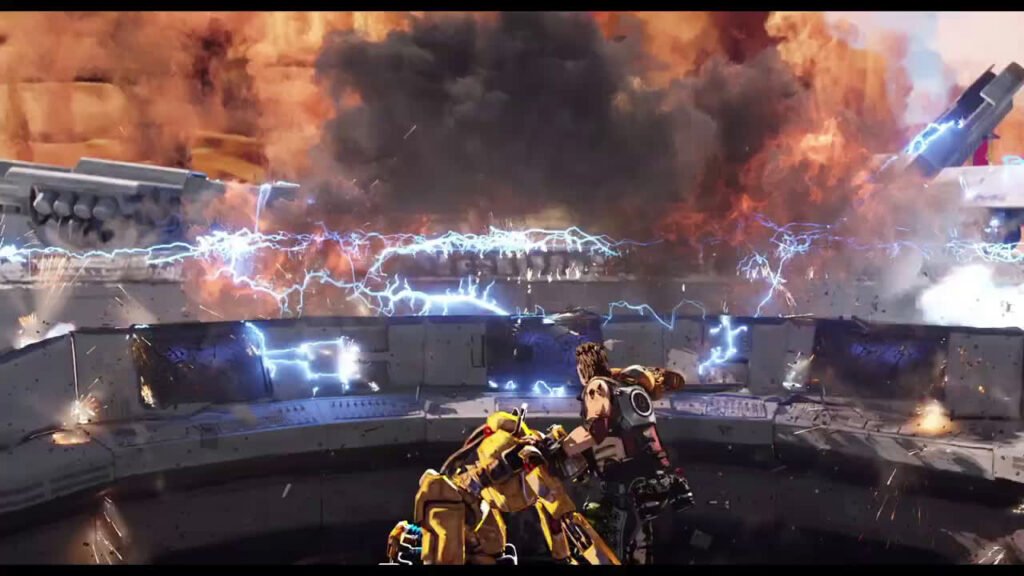 Kings Canyon will also come with a new North map section thanks to the ship crash. According to Eduardo Agostini, World director on Apex Legends, the team wanted to encourage the following with the new design:
More attractive drop points in the Northwestern part of the map.
Improved rotations of our northern locations to Runoff, Artillery, Containment and the Pit.
The easing of 3rd partying by:

Adding an entirely new section of map that never existed before, thus giving more options for the initial drop
Thinning out densely-packed smaller POIs to give more breathing room and reduce combat choke points

A new map mechanic that can create on-the-fly high ground to gain a power position
New armories scattered across the map to help you gear up quickly, requiring a bit of forethought when looting
And That's Not All
Finally, Season 8 will come with a few new goodies to snag as soon as you can. The 30-30 Repeater is a lever-action rifle that will really pack a punch and looks to be a new favorite for many. There's also the Gold Magzine which will automatically reload any stowed weapons. Lastly, EA and Respawn have revealed the Mayhem Battle Pass which features over 100 items including Legendary Skins, Holo-Sprays, and Apex Packs.
Season 8 launches on February 2nd, 2021. You can watch the full gameplay trailer below. Happy Hunting! You can get Apex Legends Coins [Online Game Code] here.
That's all from me for today. What do you think of the gameplay trailer? Are you excited for Season 8? Let us know in the comments. If you enjoyed this article, why not check out our other work. How about PS5 Scalpers Are Now Buying Stock Before It's Even On Sale. Or Three New Dungeons & Dragons Races Added as Playtest Content.