The highly-anticipated Borderlands 3: Director's Cut originally was meant to release next week on March 18. However, unfortunately, fans will have to wait a bit longer for the new and improved version. This is as a result, of the aftermath of the Texas winter storm.
While the storm is over, it has left a trail of devastation in its path leading to blackouts that affected over 9.9 million people. As a result, the storm has been reported as the costliest natural disaster in Texan history.
Therefore it's understandable that Gearbox Studios, developers of the Borderlands series and the upcoming Borderlands 3: Director's Cut would be impacted alongside other businesses based in Frisco, Texas.
The Borderlands 3 Twitter announced today that vault hunters will have to wait an extra month for the game to release on April 8th. Fortunately, Gearbox stated, "Thankfully, all of our team members and their families are safe and healthy".
Many Borderlands fans expressed their sympathies and respect for those who were affected at Gearbox Studios and understood that the recent disaster is justifiable for the delay.
Borderlands 3: Director's Cut Content
For those who don't know, Borderlands 3: Director's Cut includes a myriad of new stuff. Such as behind-the-scenes content like concept art, storyboards, and footage throughout the development process. However, the real goodies include:
A Colossal Raid Boss – Hemovorous the Invincible, a giant Varkid who drops some of the best loot in the game!
Murder Mysteries – An all-new questline starring AVA which will have vault hunters traveling to Pandora, Eden-6, Promethea as well as Nefrotafeyo
Vault Card Challenges – Three new challenge-based progression tracks that will unlock a plethora of cosmetics. However, only 1 challenge card will be available on release of the Director's Cut.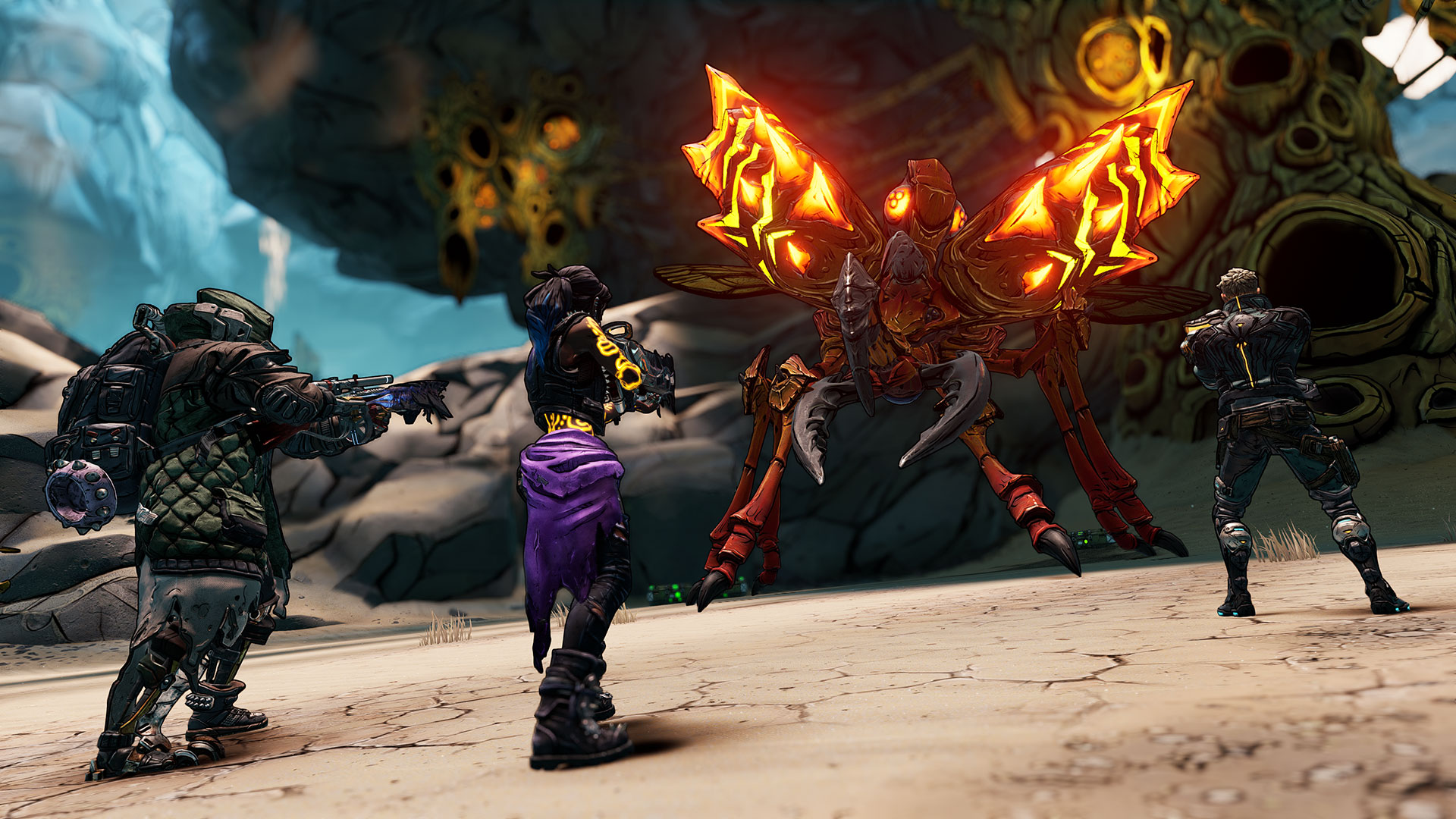 New Hotfix Update Fixes Siren Balancing Issues
Gearbox recently announced a new hotfix update on the official Borderlands website. The blog showcases much-needed balancing to Amara's melee damage. The update will additionally change item drop quality for loot variant enemies. Allowing the chance for the legendary rocket launcher R.Y.N.A.H.
Gearbox Studios have also made the following changes:
Added the Firestorm Grenade Mod to Aurelia's Boss Pool.
Removed unlisted melee, slide and slam damage from the Siren's Remnant skill.
Lowered the sticky grenade bonus damage for the White Elephant artifact.
Adjusted the melee damage done by the Fish Slap grenade mod.
Grab your copy of Borderlands 3 Super Deluxe Edition here (affiliate link).
Check out some more video game news such as Pokémon: GO Trainer Catches a Record 11,400 Pokémon in One Day. Or the tragic Rockstar Leeds Founder Gordon Hall Dies At Age 51. Head over to our YouTube channel for even more content. Thanks for reading VeryAli!