Things may have been a little tense in the CD Projekt Red offices over the holidays. We reported on the issues they have faced since the launch of Cyberpunk 2077 at the beginning of the month. Now the company has released a statement regarding the upcoming Cyberpunk 2077 lawsuit they face, promising to "undertake vigorous action to defend itself against any such claims".(Get Cyberpunk 2077 for only $40 !! here or here )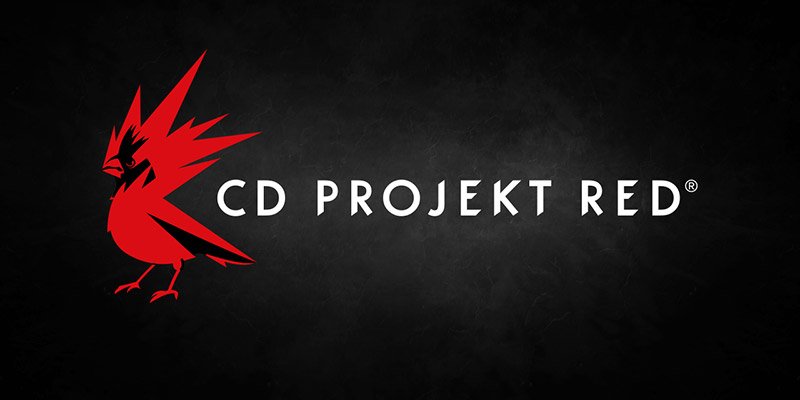 In our full review, we gave the PC version of Cyberpunk 2077 a solid 7.4 as a "frustrating title that has its merits". (Read the full low-down here). The title has faced similar reviews from other sites, whilst the console version received much harsher criticism. The backlash from the poor optimisation led to refunds and PlayStation removing the game from their online store. Then, just before Christmas, Rosen Law Firm gifted CDPR a class-action lawsuit.
What is the Cyberpunk 2077 Lawsuit?
So, the problem is that investors feel they were not fairly informed regarding the progress of the game. They feel that CDPR "made false and/or misleading statements", failing to disclose that Cyberpunk 2077 would be almost unplayable on last-gen consoles.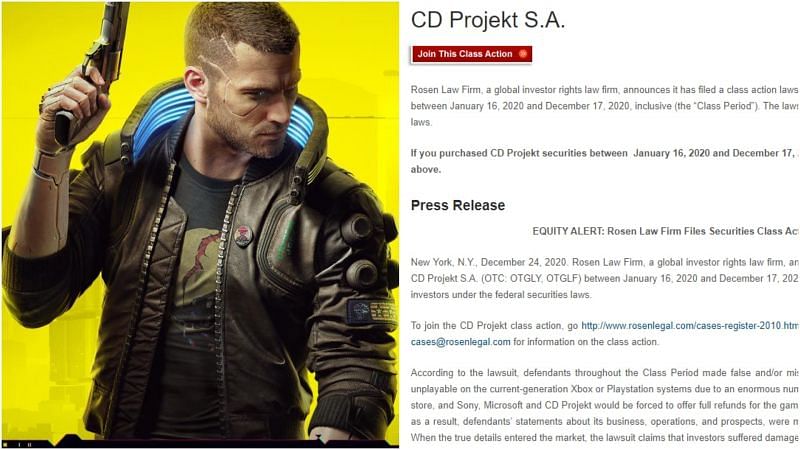 With the massive hype for this game, which helped sell 8 million pre-launch copies, many were surprised when the negative feedback began coming in. The Cyberpunk 2077 Lawsuit claims "CD Projekt would suffer reputational and pecuniary harm" thanks to these complaints. But more than that, "statements about its business, operations, and prospects, were materially false and misleading and/or lacked a reasonable basis at all relevant times. When the true details entered the market, the lawsuit claims that investors suffered damages."
These failings have left the law firm no choice but to "recover damages for CD Projekt investors under the federal securities laws". As of yet, no amount for damages has been mentioned.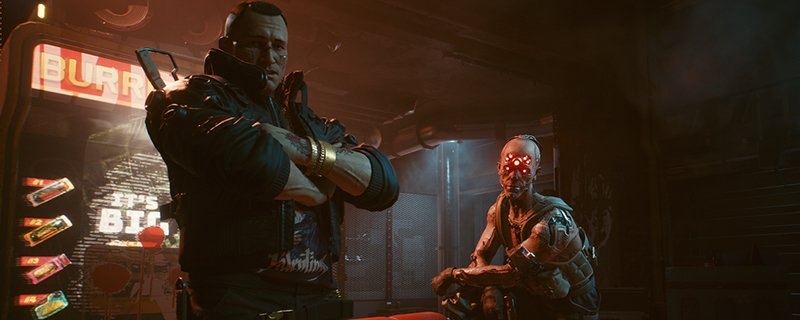 What Do CDPR Think?
CD Projekt Red has now responded to the Cyberpunk 2077 lawsuit in a brief statement. The company isn't saying much just yet and the report is mainly a confirmation of the lawsuit filed. But they have promised to fight the claims made against them, so we will have to wait to see what the courts decide. We'll keep you up to date on all the details as they emerge. (Get Cyberpunk 2077 for only $40 !! here or here )
That's all from me, if you enjoyed this article, why not check out our other work. How about Nintendo had to 'politely decline' working with Kanye West. Or The Hero We Need, Can 1 Witcher Modder Save Cyberpunk?.