It was probably inevitable, but Toys for Bob are bringing Crash Bandicoot 4: It's about Time to all next-gen consoles next month.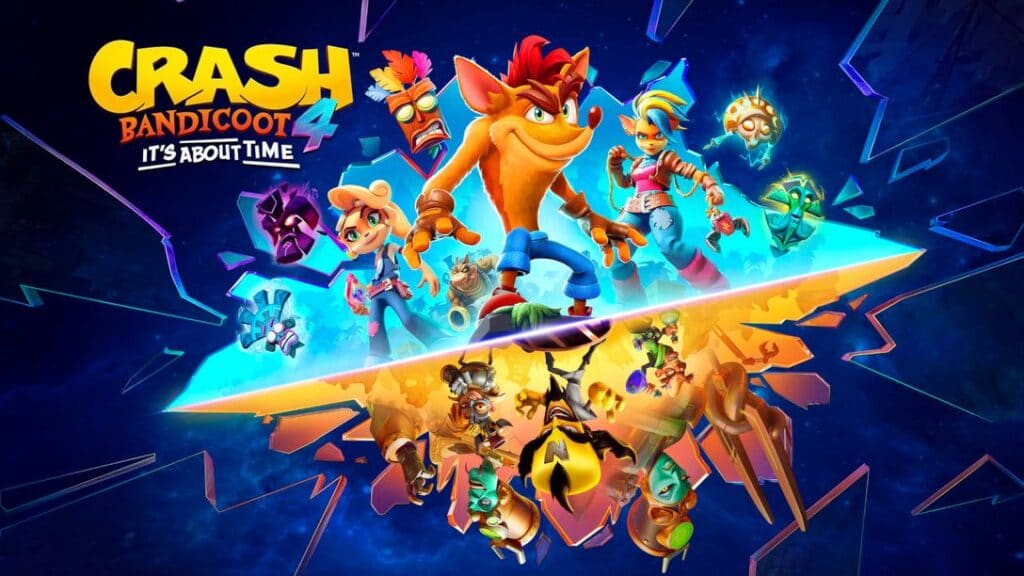 Activision made the announcement earlier today in a blog post, as well as a new trailer, which you can watch below. The jorts-wearing marsupial bounds onto PS5, Xbox Series, and Nintendo Switch on March 12. There will also be a PC release later this year via Battle.net.
Both the PS5 and Xbox Series X will be able to run the game natively at 4K 60fps. Meanwhile, the Series S version will feature 1440p resolution graphics, still running at a smooth 60 frames per second. The upgraded version will also feature much faster loading times and, according to IGN, 3D sound as well.
Anyone who owns a PS4 or Xbox One copy of the game will also be able to get the respective update for free. Note that if you bought a physical copy of the game, you will need a next-gen console with a disc drive to get the free update.
Of course, the Switch port will not feature the same graphical upgrades, but it does have the advantage of letting you play the game wherever you like. You can also pre-order the game on the Nintendo eShop as of today in some territories.
Crash Bandicoot 4 will retail for $59.99 US on PS5 and Xbox Series, and $39.99 on Switch and PC.
Are you excited for the Crash Bandicoot 4 upgrade? Let us know in the comments below! And while you're here, why not check out some of our other recent articles, like Anthem Rework in Danger of Being Axed by EA, or Cyberpunk 2077 Developers CD Projekt Red Hacked?