Its been a bumpy start to one of the most hyped releases of 2020. Cyberpunk 2077 launched last week to raucous excitement. Yet with virtually unplayable experiences for many gamers, CD Projekt Red was quick to issue a statement including a promise of Cyberpunk refunds. It would seem though, that it's not going to be that simple.
In a truly incredible feat, CD Projekt Red recouped their costs for the title in a single day. They also went on to break records for the number of consecutive players. But it hasn't been plain sailing. Many fans have been more than disappointed at the poor optimization the game received for consoles, particularly last gen. (Get Cyberpunk 2077 for only $49.94 !! here or here )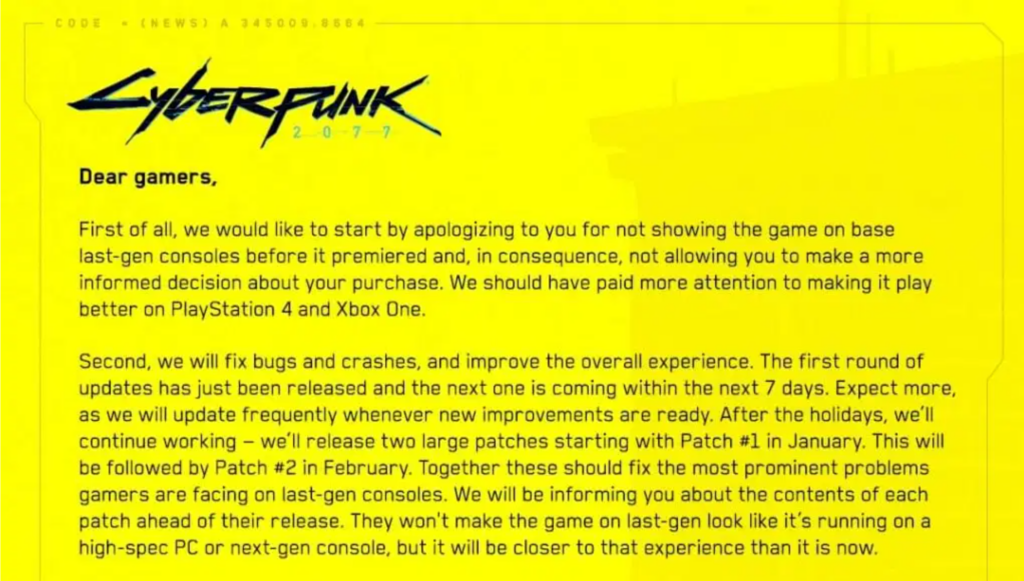 The Reviews Are In
In fact, in a shocking turn of events, IGN only gave the game a 4/10 rating for the console version. They had already warned fans that they had not been able to play a console version of the game prior to release. They suspected this was due to issues with gameplay. The site's review stated, "Please don't play Cyberpunk 2077 on a base Xbox One or PS4. It is a shockingly bad way to experience what is a fantastic RPG on better hardware." They went on to encourage readers to claim their Cyberpunk refund as soon as possible.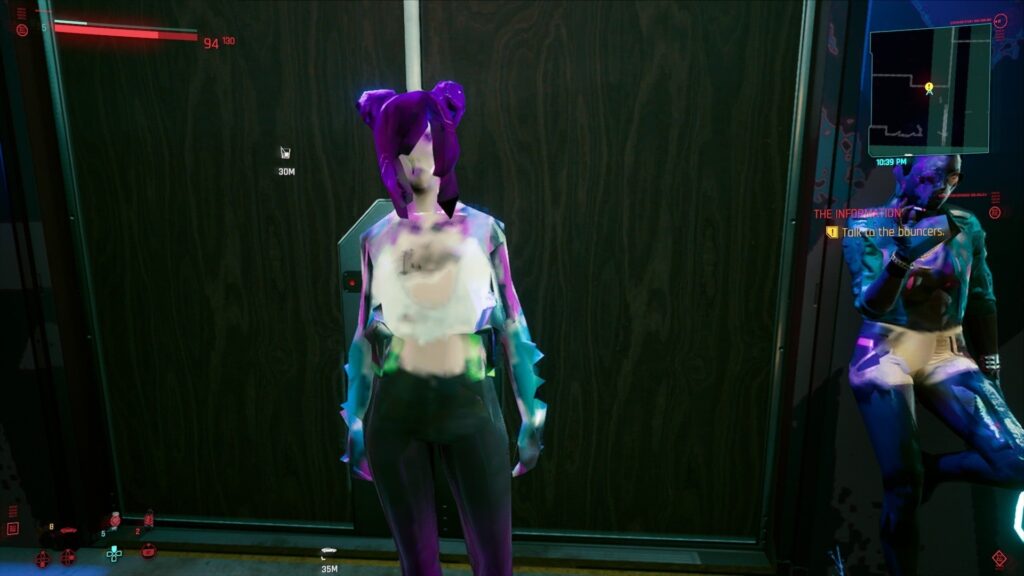 Not So Fast Says Sony
But what should be a relatively simple process of claiming a refund and deleting the game off your console's system, is turning out to be more and more complicated. Whilst CD Projekt Red may have promised fans refunds, it would appear they didn't actually check with platforms that they would honour their side of the bargin.
This tweet from an IGN staffer shows the infuriating problem of the PlayStation returns policy which states that if you have already downloaded the game, you can't get a refund. This is even if the game becomes unplayable after you start. As no special agreement has been made between Sony and CD Projekt Red it would seem the latter was far too hasty in its Cyberpunk 2077 refunds promises.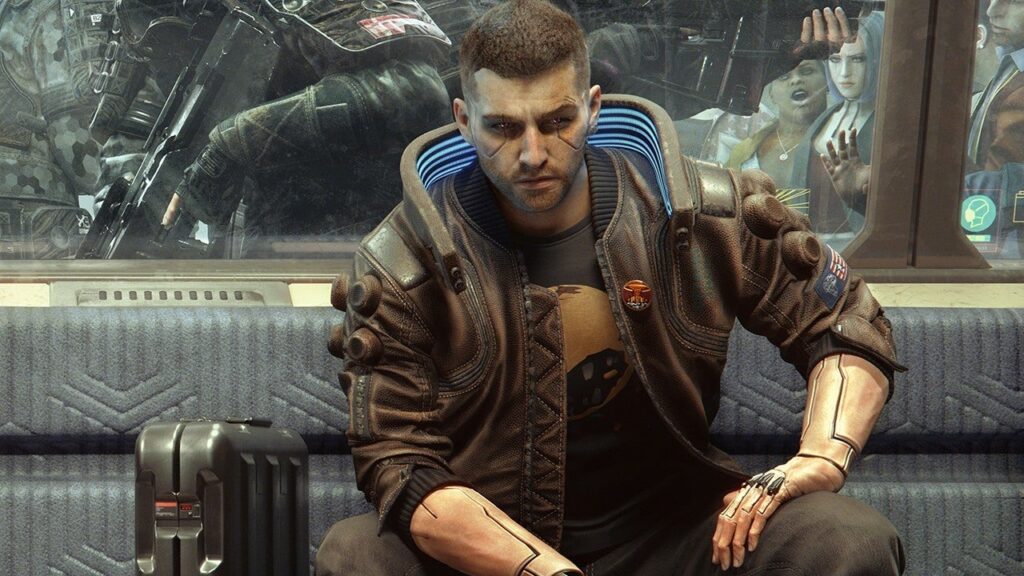 A Better Time Over Here
Xbox customers are having a slightly easier time as the platform agrees to alter the returns policy in extenuating circumstances. Steam also allows a refund for a game already started, so long as you have logged less than two hours of play. This will probably mean fewer Cyberpunk 2077 refunds from them either – I personally spent at least an hour just designing my character…
(Get Cyberpunk 2077 for only $49.94 !! here or here )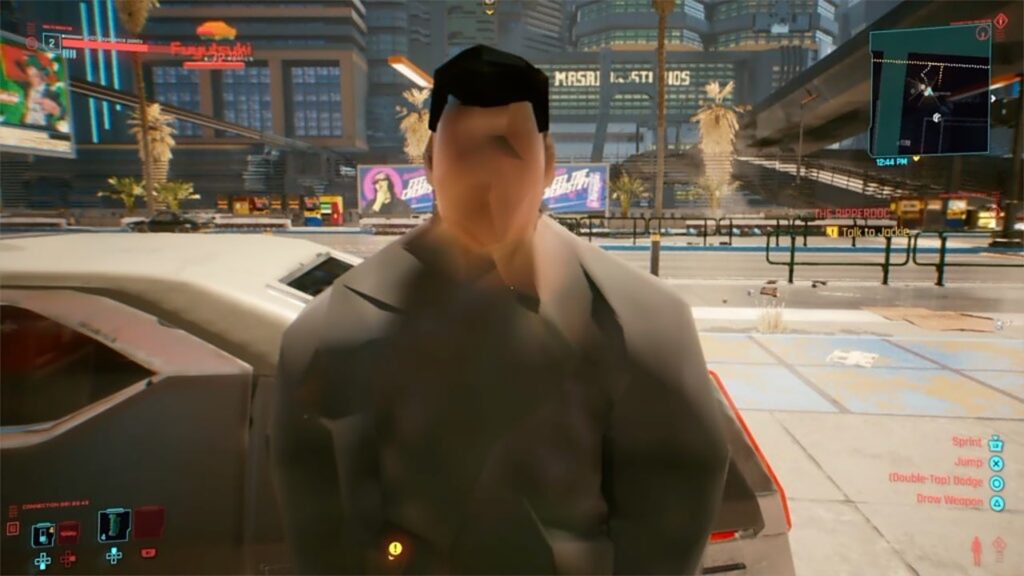 Why'd You Do It?
CD Projekt Red has yet to comment on this further debacle, however it would appear that they admit the game was released too hastily. In a last-minute board meeting, they claimed, "After 3 delays, we as the Management Board were too focused on releasing the game. We underestimated the scale and complexity of the issues, we ignored the signals about the need for additional time to refine the game on the base last-gen consoles. It was the wrong approach and against our business philosophy."
It would seem fans without the latest hardware will have to wait until at least February for a completely patched game. Its a shame that a game with such amazing potential, has been marred by a launch that will go down in history.(Get Cyberpunk 2077 for only $49.94 !! here or here )
That's all from me, if you found this article useful why not check out our other work such as PS5 And Xbox Series X Are Getting Restocked Starting TODAY. Or Safer Gaming: Xbox, Nintendo, and PlayStation Announce a Commitment.