CD Projekt Red released the final episode of Night City Wire before the release of CyberPunk 2077 on December 10th. The fifth episode of Night City Wire covered a lot of topics such as Keanu Reeves's role in the game as well as the journey he took to bring Johnny Silverhand to life. Additionally, the episode reveals a 5-minute gameplay trailer.
Johnny Silverhand's "Second Protagonist"
CD Projekt Red revealed key aspects of the CyberPunk 2077 story, in explaining Johnny Silverhand's relationship with V the player. Borys Pugacz (CDPR English Adaptation Director) explained that the player will be carrying out missions relevant to Johnny's aims and goals as well as the player's. This is due to Johnny Silverhand being part of V as his digital soul is trapped within V's head. Therefore Johnny Silverhand acts as a second protagonist.
Johnny Silverhand's video showcases the character through his very own eyes. This could be seen in-game through the brain dance feature. The trailer highlights that players should expect to see Johnny appear while mid-conversation with characters. Making for interesting and fun situations.
CyberPunk 2077 Gameplay Trailer Reveals Story
The gameplay trailer showcases many activities, gameplay, and characters within Cyberpunk 2077. Such as character customization as well as skill development. However, the trailer reveals narrative information that we have never seen before.
While CD Projekt Red hinted that Johnny Silverhand is part of your playable character through appearing out of thin air in a sizzle of static, in many Cyberpunk 2077 clips. We finally have a reason why he is in V's head. As the narrator in the trailer states:
In Cyberpunk 2077, you steal a prototype biochip that can set you up for life. When its sealed container is ruptured, the only way to prevent the biochip from failing is to slot it into your head. It turns out it contains the digitalized soul of Johnny Silverhand. Who is out for revenge and aims to destroy the institution that made the chip.
An interesting premise for an RPG based on player choices as Johnny Silverhand will judge the player on the choices they make. Making the player's choices a bit more complicated.
Night City, a City Full of Fun
The gameplay trailer goes on to show a lighter side of Night City, by showing V dancing with Jackie in a night club, style customization and even riding a rollercoaster! Pre-order Cyberpunk 2077 for only $49.94 here or here.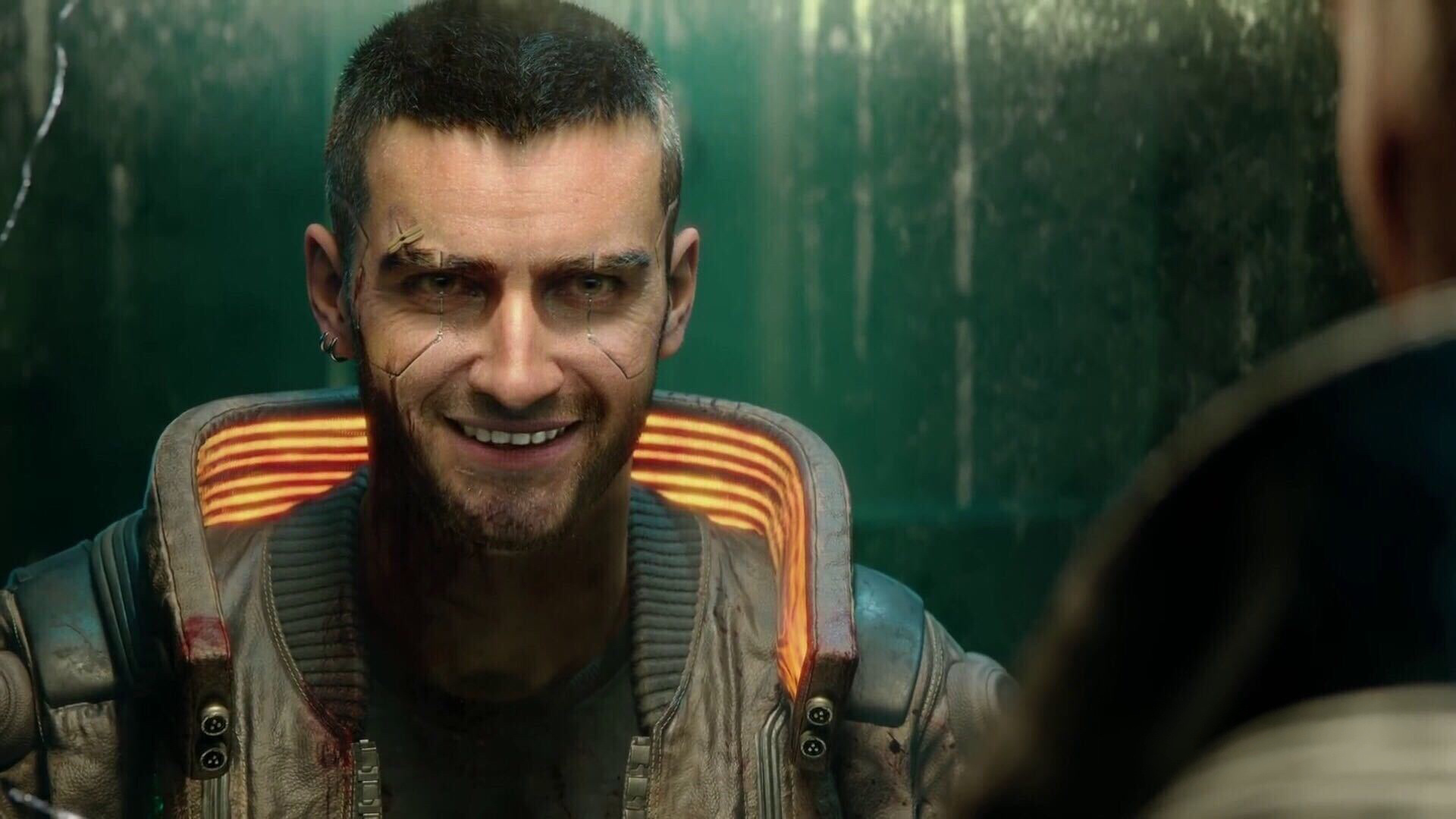 If you enjoyed this article why not go check out our other work such as glimpses at the new Among Us map or The Big House Receives Cease and Desist From Nintendo.