Originally discovered by altchar.com; concept art has surfaced of Cyberpunk 2077's Johhny Silverhand before actor Keanu Reeves was brought on board.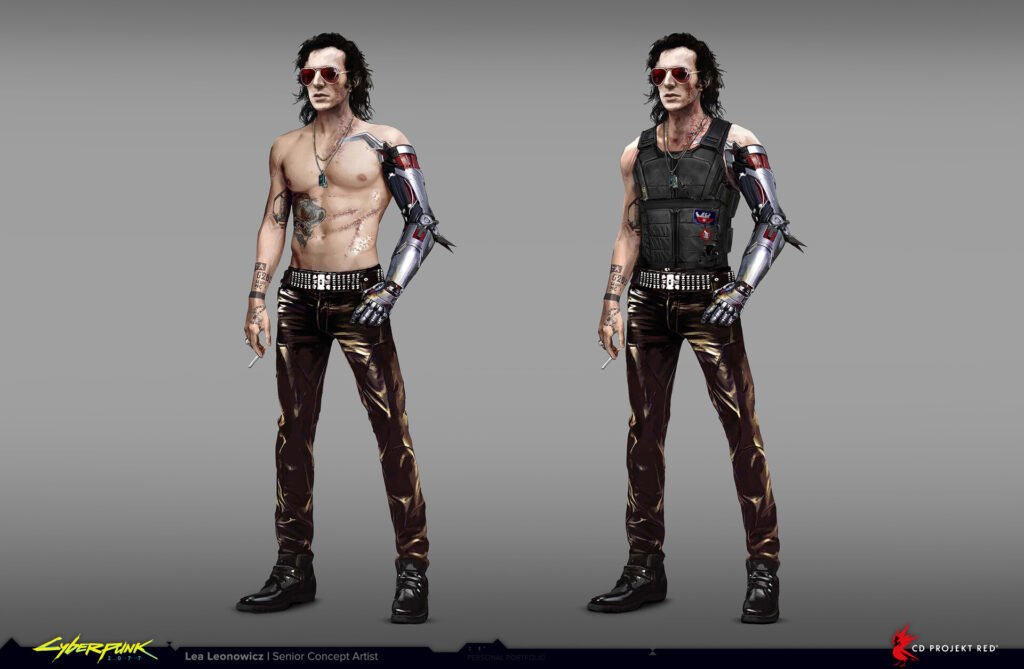 The artwork was created and posted to artstation.com by Lea Leonowicz – Senior concept artist and coordinator at CD Projekt Red.
It's clear from the images that Johnny went through a variety of different styles before the team settled on the true likeness of Keanu Reeves.
Another image details the character's various tattoos, as well as some pretty serious battle scars.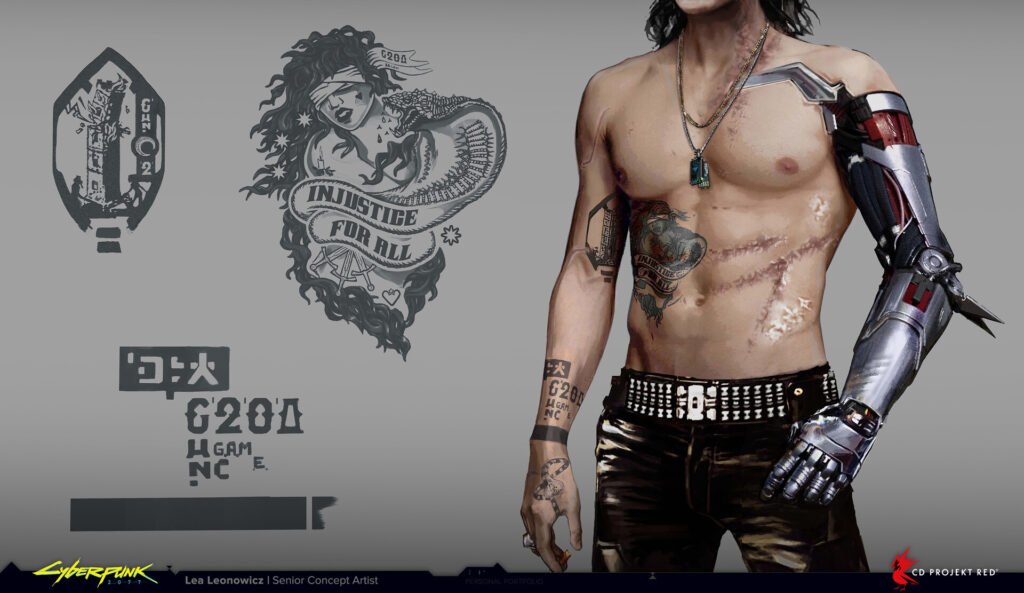 There's also a full portrait shot of Silverhand in action with dual pistols, and a ton of other great Cyberpunk art on the page.
Silverhand himself is, of course, a very old character. His inception dates back to the original tabletop RPG games from the 80s written by Mike Pondsmith.
His character was tweaked from what happened to him in the original story to fit the narrative of the game.
Some loved Reeves's performance while others found it a little lacking.
We'll never know how Johnny Silverhand's complex personality would've been rendered with a different actor, but it's certainly interesting to see how he might have looked. You can get Cyberpunk 2077 for $30 here or here.
Did you like Keanu Reeves in the role of Johnny Silverhand? Let us know below.
If you enjoyed this article, why not check out our other work such as Resident Evil Showcase – What You Should Know, or Gabe Newell On Cyberpunk 2077 and Valve's Own Game Development.