Another PlayStation exclusive will join the PC platform. This time, the title belongs to Days Gone. this revelation came up yesterday. The PlayStation boss Jim Ryan revealed in a GQ interview that more of the console's first-party exclusives will come to PC. Well, I guess we just found out which game is going to lead the charge.
In fact, the listing of the game has recently come up. The page states that the game will release on Spring. Like always, it also provides an overview of the features that will be coming to PC.
Days Gone PC Features
So, let's not waste any time. What are the goodies that will come with Days Gone on PC? Well, for starters, there's going to be ultra-wide monitor support. Not only that, but the Steam description states that there will be improved graphics.
The graphics will pretty much be an increased level of details; an FOV slider that can be adjusted; and even better foliage draw distances. Of course, besides those exclusive features the game will include other features such as New Game Plus; Survival Mode; and Challenge Mode. Additionally, there's Bike Skins. I don't know why that's listed as a feature but it's there.
So, what will be the system requirements to run this game? Well, it might be a little bit heftier than people would expect.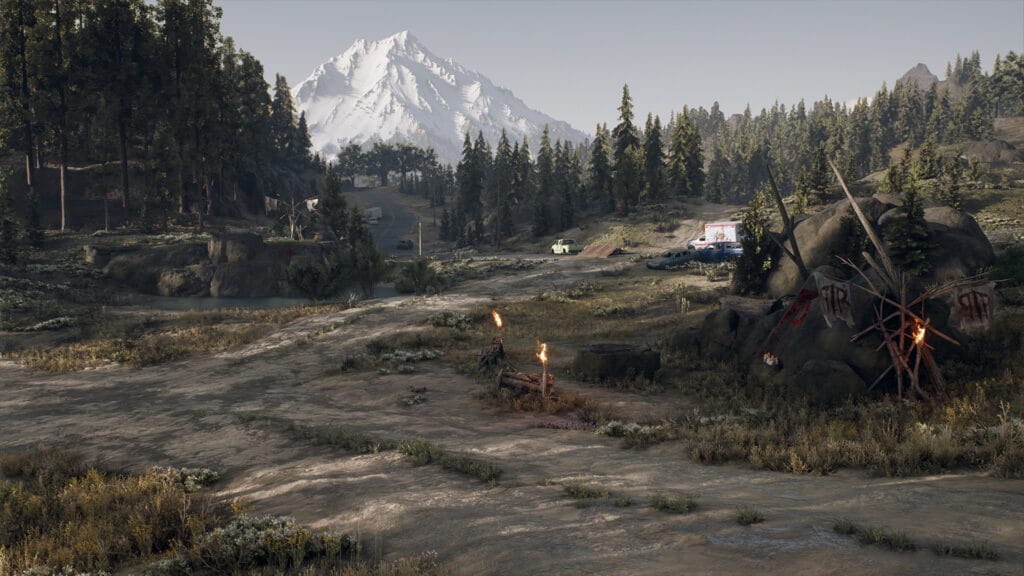 Days Gone PC System Requirements
Let's start with the biggest news here. It's recommended to use an SSD to store the game. This isn't something you see every day when it comes to PC ports. However, I believe that this is done purely to reduce the number of loading screens the player will have to go through.
In addition, the game's minimum PC specs include the following:
OS: Windows 10 64-bit.
CPU: Intel Core i5-2500K @3.3GHz or AMD FX 6300 @3.5GHz.
RAM: 8GB. GPU: Nvidia GeForce GTX 780 (3GB) or AMD Radeon R9 290 (4GB).
DirectX: 11.
Storage: 70GB.
The recommended PC specs are, as expected, a bit hefty. Check them out here:
OS: Windows 10 64-bit.
CPU: Intel Core i7-4770K @3.5GHz or Ryzen 5 1500X @3.5GHz.
RAM: 16GB.
GPU: Nvidia GeForce GTX 1060 (6GB) or AMD Radeon RX 580 (8GB).
DirectX: 11.
Storage: 70GB.
You can get the PS4 version of Days Gone at 60% off here (affiliate link).
So, what are your thoughts on the features and specs for Days Gone? Are you going to get the game on PC? What other PlayStation exclusives do you think will come to PC? Tell us your thoughts in the comments.