The first trailer for D&D Dark Alliance released today. Publisher Wizards Of The Coast and developer Tuque Games first revealed the upcoming title in 2019, to great fanfare. In essence, it is the spiritual successor to Baldur's Gate: Dark Alliance, which came out around 20 years ago with rave reviews from almost all well-known publications.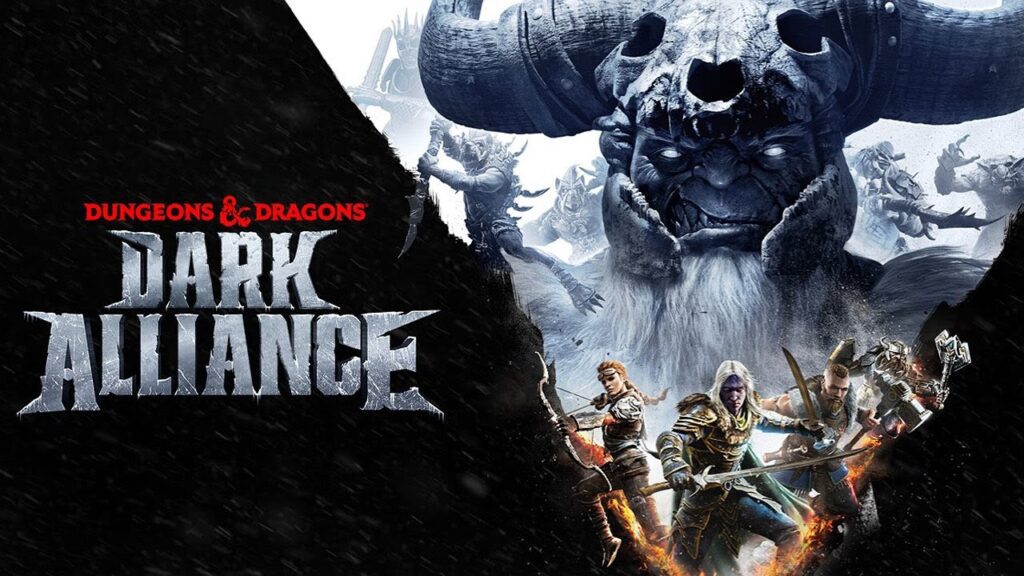 Image Source
About The Trailer
The trailer opens by claiming "beholders, wraiths and giants have come to claim our world". And it is up to your party to "send their ass to hell". To be clear, this isn't one for the kiddies. D&D Dark Alliance may also host other enemies like Frost Giants and White Dragons in search of the Crystal Shard, as they roam the frozen tundra of Icewind Dale.
D&D Dark Alliance is set in the popular D&D campaign Forgotten Realms. However, you won't be exploring famous landmarks like Neverwinter, Waterdeep, or Baldur's Gate. Just like 2020's Rime of the Frostmaiden sourcebook, this game is based in Icewind Dale.
"We're taking players on an epic journey through the harsh and violent Icewind Dale," Jeff Hattem, VP Digital Development for Tuque Games, said in an official press release. "They're going to need to use their wits, their weapons, and their party members to help them survive the iconic monsters we're going to send their way."
As expected, D&D Dark Alliance doesn't follow the Dungeons and Dragons turn-based board game format. Instead, it started as an action RPG with a top-down isometric view before it changed to a 3rd person behind the player view. What is does follow from D&D is the character and enemy classes, including their abilities. Warriors, hunters, rogues, humans, elves, and dwarves make up your party classes. Characters in the trailer used swords, axes, as well as a bow and arrows. Some were also capable of conjuring lightning, ice, or fire.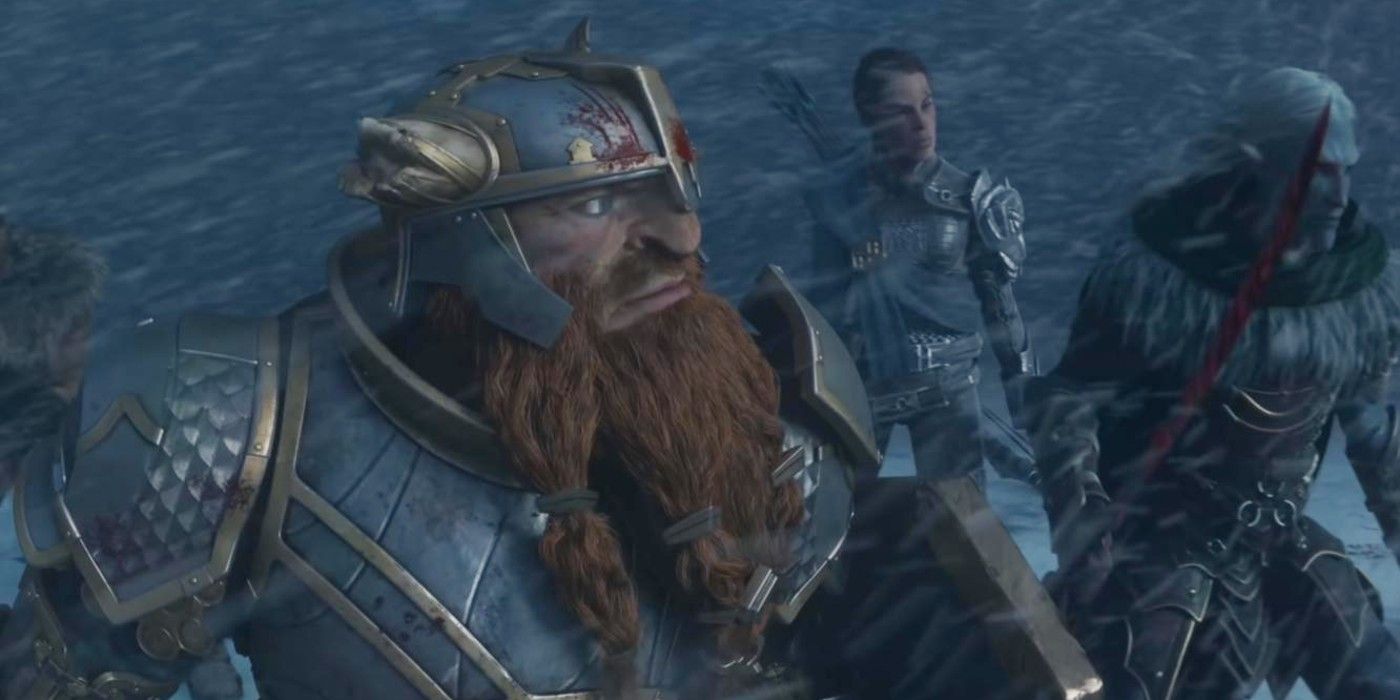 Making Of D&D Dark Alliance
Another video was released today called Making Dark Alliance Episode 1. In it, the developers talk passionately about why they decided to create the game:
"Dark Alliance marks an important milestone for us as the first Dungeons & Dragons video game to be published by Wizards of the Coast," said Chris Cocks, President, Wizards of the Coast. "We're excited to expand beyond the tabletop and deliver a brand new type of D&D experience to long-time fans and new audiences when the game launches this June." "Dungeons & Dragons is the reason I became a game developer; it's a lifelong dream realized to be able to create something that is fun to play over and over again with your friends," added Jeff Hattem, studio head at Tuque Games. "Since announcing the game, we've worked to bring these iconic characters and monsters to life in a stunningly beautiful and fully realized world that makes you feel like you're in the middle of combat encounters in D&D."
D&D Dark Alliance will be available for purchase on the 22nd of June for PS4, PS5, Xbox One, Xbox Series X, and PC via Steam. Smart Delivery is also incorporated if you are looking to upgrade to Xbox Series X|S or PS5. It is also now available to pre-order via DarkAlliance.com. The Standard Edition costs $39.99 / €39.99 / £33.49, while The Digital Deluxe Edition is $59.99 / €59.99 / £49.99. Both versions include the Beholder Weapon Set, while the latter includes the Echoes of the Blood War DLC expansion content.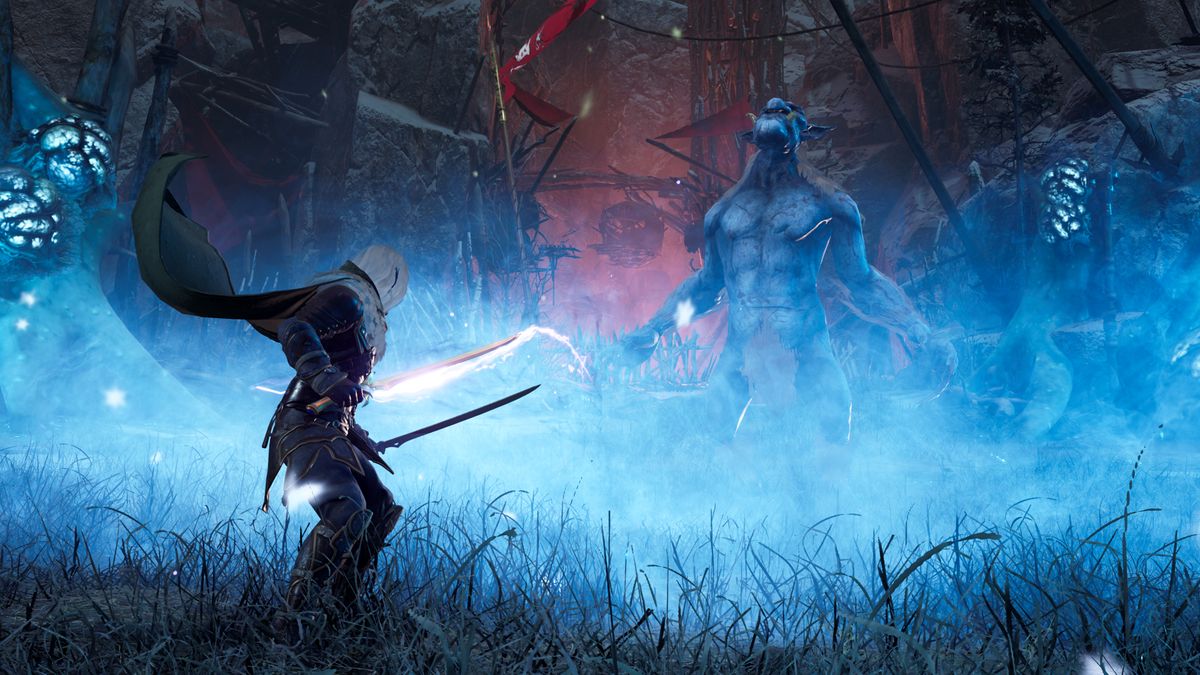 Image Source
Are you looking forward to D&D Dark Alliance? Does D&D work as a video game franchise or should they stick to board games? What class are you looking forward to play as? Let us know in the comments.
Thanks for reading VeryAli Gaming! In other D&D news: Hugh Grant Cast As Lead Villain In Upcoming D&D Film. Or if you're looking for ideas as D&D DM read our Three Different Types of D&D Campaigns to Inspire DMs.