Ah the roaring 20s. Cocktail dresses, bootleg alcohol, casinos, and Tommy guns. Pardon me if my vision of a century ago is a little heavily based on The Great Gatsby. Thankfully, Empire of Sin (Get it at 50% off !! here), Romero Games latest release is here to back me up. Pick your character and attempt to become Chicago's biggest and meanest mobster. You can even play as Scarface himself in this turn-based RPG with jazzy music and quirky characters.
Whilst the concept is great, unfortunately, Empire of Sin wears thin pretty quickly. Don't get me wrong, I love the idea of having to deal with the real struggles of running a gang. Your lackeys are impulsive, quick to disapproval, and other gangs don't like you in their territory. The dialogue and voice acting is fun, if a little over the top but that actually works well for a game that's all about excess.
The problem is that the combat mode does not live up to the needs of a game that is mostly about combat. Each character has to-hit stats plus hit points, each weapon has a variety of possible stats. This works out quite nicely in a realism style as an enemy can take maybe four pistol shots but only one sniper bullet. There's always a mix of full cover and half cover in a scene as you'd expect from this kind of game, too. You need to plan your attack depending on your weapon, with shotguns obviously better for up-close and spread targets, whereas you want to be further away for a sub-machine gun.
The locations, however, make the combat arduous. Although they look good and sound good, they're roughly the same each time. Most of my fights ended up down to one chokepoint, like a doorway, rather than tactical. There's also no opportunity to change the map, which we've come to expect from other games of this type. Moreover, you can only walk between areas, there's no jumping over the bar to a burst of gun fire in this gangster tale, feet must stay on the floor at all times.
But the combat is only part of the game's mechanics. The other side is building your business. Make alcohol, make money, buy upgrades, take on rivals. But there isn't really a point where you feel like you've made it. The upgrades and extras are so expensive that you're always teetering on the edge. There's no real incentive to bide your time or make deals with other gangs because you can just go in there and shoot them up. Whilst the game clearly wants to operate as a sand box genre, you find yourself going through the same motions over and over. Also, because the game is in real time, getting between locations takes a painstaking amount of time. In addition, you have to hand-hold characters through path-finding as they really don't respond well.
The most confusing part of Empire of Sin (Get it at 50% off !! here) is the interface. Trying to navigate between menus is bad enough, but owned rackets are spread across different pages depending on neighbourhood. Just to add more bewilderment, each menu also lists rival businesses so working out what is yours quickly is next to impossible. Towards the end I didn't bother upgrading anything and instead went for quantity over quality until I was done.
Finally, the game is suffering from some serious bugs. Whilst attempting to take a brewery, I sent my last-man-standing to deal a final blow on a rival gang member. Instead, my guy executed the dead body next to the target and then was shot themselves. Thus, I lost the fight, morale went down, and my gang started getting rebellious. There were also a few moments where shirts changed colour on dead bodies which was distracting. And let's not forget that henchmen on-occasion disappeared from my load out – I recommend plenty of manual saves. If you do choose to play the game, there is a bug forum here.
The good thing is that the devs are aware of the issues and are working out how to fix them. In a statement this week, Brenda Romero -the game's director- asked fans to bear with them. "We are dedicated to making this game as great as it can be and that's why the feedback we have been getting from you is so important to us," Romero wrote. "Over the coming weeks and months, we will be working on delivering patches to improve your experience with the game."
Although no new patches have been confirmed just yet, I look forward to their arrival. Ultimately, this is a game that had great ideas and praiseworthy concepts. The problem is the execution. Because the basics just don't entertain or become intuitive, the rest slowly falls by the wayside. Why play the long game and be tactical, when you can just shoot Al Capone in the face?
So that's our review of Empire of Sin. Have you got your hands on a copy yet? What did you think? Do you think there's hope for the game yet? Let us know in the comments section below. Plus, if you want more reviews then why not check out our review of Overcooked: All You Can Eat. Or alternatively, you might like our review of Planet Coaster.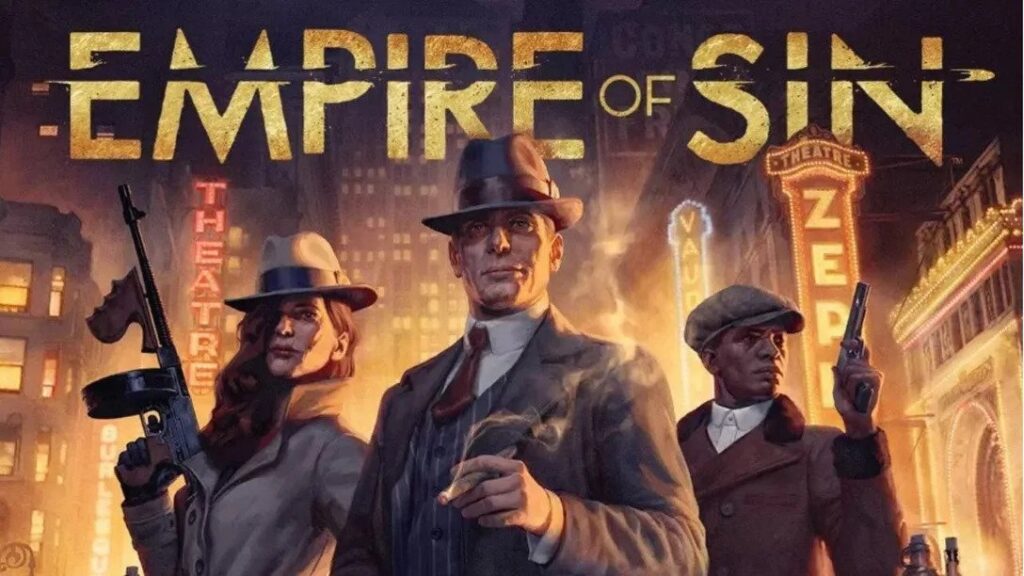 Summary: Empire of Sin is a strategy game in which the player takes the role of one of several mob bosses inspired by real-life figures in Chicago during the Prohibition era. The player uses their boss to control the actions of their underlings to take over opponents' business and recruit new members to their cause while defending their own empire from the other bosses.
Genres: Strategy
Platforms: Microsoft Windows, macOS, PlayStation 4(Review Version), Xbox One, Nintendo Switch
Developer: Romero Games
Publisher: Paradox Interactive
Release date: December 1, 2020
Pros
Some great ideas & concepts
Cons
But their execution is bad
Some serious bugs
Confusing UI
Getting between locations is a chore
Uninspired combat
Good job! Please give your positive feedback 😏
How could we improve this post? Please Help us. 💡
Martha has history in editing and producing top-quality content for websites and organizations. I have previously worked as a student researcher during my time abroad where I explored the nature of grief in adolescents, whilst also working part time for the Electives Network as their Copywriter and Content Developer. In my last year of university I was an editor for the university newspaper for the arts supplement and I work as a news writer at VeryAli Gaming making sure you stay updated with the latest and greatest in Gaming industry.