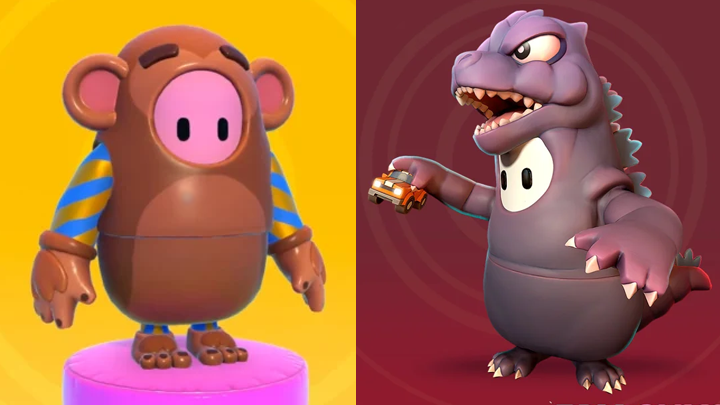 A midseason update is set to release for Fall Guys: Ultimate Showdown. The official Fall Guys Twitter account shed some light upon what kind of content will be introduced.
Its been confirmed that season 3.5 of Fall Guys will include a brand new level. As well as 40+ new variations for existing levels and a whole new DLC pack. Additionally, the midseason update will introduce some new crossover costumes. From franchises such as Godzilla, Sonic, and Good Game.
furthermore, Mediatonic released images showing off 2 of the new costumes featured in the new update. While one skin is obviously Godzilla could the other be King Kong? Mediatonic Additionally announced that there will be new skins to released over the weeks.
While there have been many rumors that Fall Guys will be releasing on the Xbox and Xbox Game Pass. Publisher Devolver Digital has stated that these rumors aren't true.
If you found this article useful why not check out our other work such as Epic Store Introduces 19 Million New Star Wars Battlefront 2 Players. Or Pokémon GO: First Trainer Reaches Level 50. Head over to our YouTube channel for even more content. Thanks for reading VeryAli!
Like our content and want to support our work? Then you can help support us by using the creator code/tag VeryAli on the Epic Games Store. Or Fortnite's in game-store, and/or directly donation through Streamlabs/VeryAli. We really appreciate it & it really helps us keep going during these trying times.