A team of Modders have banded together on the ultimate project of remastering Fallout: New Vegas, using Fallout 4 assets. The team recently uploaded a gameplay trailer to the F4NV YouTube channel, which attracted just short of a million viewers. Fallout 4: New Vegas has come along way since the project started back in 2017.
The Fallout 4: New Vegas gameplay trailer premiered on the 10th anniversary of Fallout: New Vegas. Showcasing the Courier walking through many of the beloved locations. The trailer received extremely positive feedback and its no surprise.
Fallout 4: New Vegas Trailer Indicates Substantial Progress on Locations
Analysing the locations featured in the trailer we can understand how far the F4NV team is into remastering the world. Locations such as the Repconn Facility, Nipton and the crashed Vertibird location give a good indication that most of the southern part of the map is complete. While footage showing areas such as the Great Khan encampment, Quarry Junction and short glimpse of the exterior to Vault 22. Indicate that substantial progress has been made on northern parts of the map.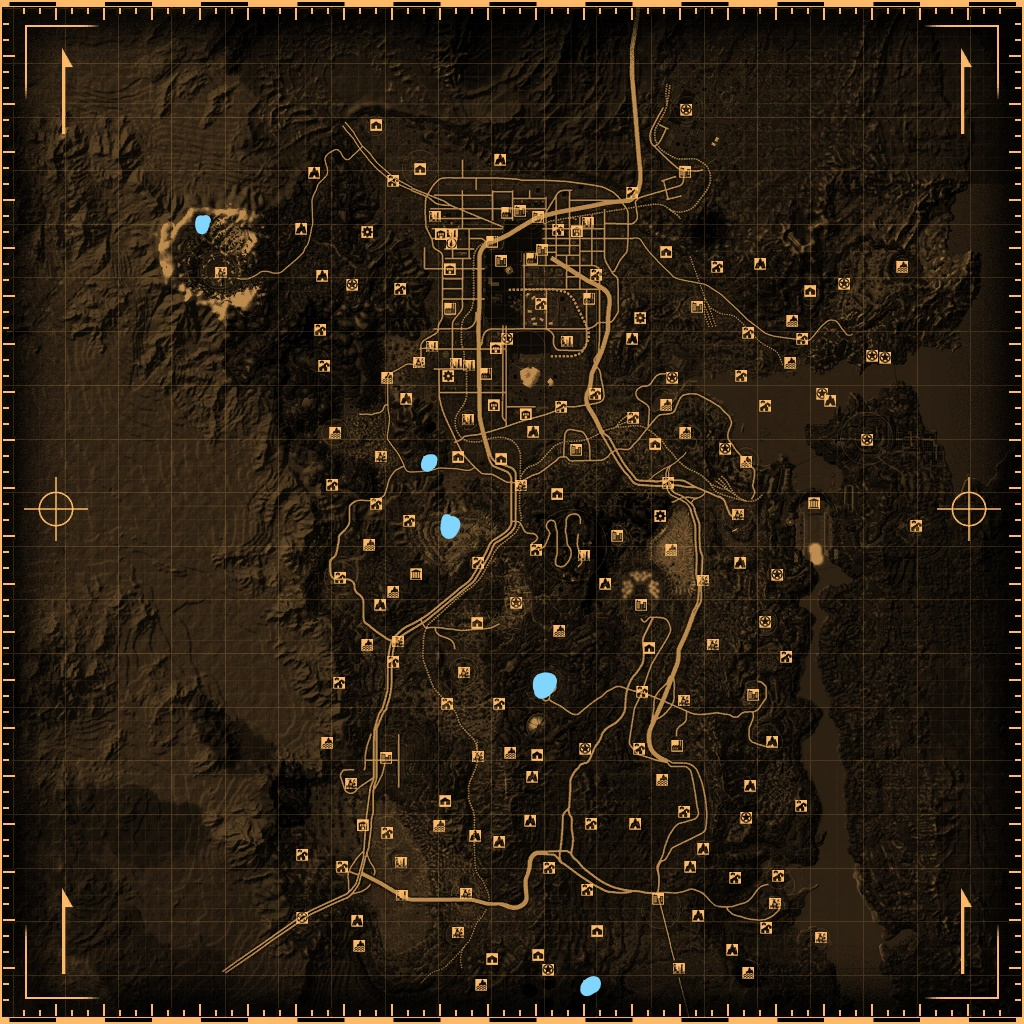 The trailer does not show footage of the New Vegas Strip, however the team answered a frequenly asked question relating to the New Vegas Strip and Freeside:
Will you be opening up Freeside/The Strip??
"We currently have no specific plans for enlarging the world space occupied by either Freeside or The Strip. However, given that we don't have to build our worldspace to play nice with mid 2000's consoles, it's likely that we'll be experimenting with potential expansions to those areas."
Fallout 4: New Vegas will be using Fallout 4 assets to improve all aspects of the game from graphics to animation. The F4NV team are able to enhance the game by not only remastering but adding cut content and interactions previously unable to do in the game. Such as an animation to pet Rex, a small detail that New Vegas fans would go nuts for.
Its the little details that the F4NV team share that shows their passion for this project. As well as releasing a gameplay trailer , the team released a short video showcasing their 2D divisions work. The video presents a vitalisation of the quest and perk illustrations by animating them.
The animations look professional and lore friendly, attributes that the Fallout 4: New Vegas team takes great care into making them. As a result of this many fans of the Fallout series are praising the teams effort while some commented on Bethesda's recent shortcomings in the Fallout series.
If , for whatever reason , you haven't still got Fallout 4 then get this Game of The Year edition at this great price.
If you want more content, go check out our article on Cyberpunk 2077 being delayed once again or our article on the upcoming game Little Hope .