The development of the FPS genre has been a crucial component in the progression of video games as a whole. The genre offers far more than the sum of its parts; pushing advancements in graphics, game mechanics, and narrative storytelling, there aren't many genres besides the platformer as influential as the first-person shooter.
Here are five of the best FPS games – new and old – that you should play if you haven't already.
This will be a one title per series affair, so let us know in the comments if you think we picked the right ones!
DOOM (2016)
When one thinks FPS, the first series that springs to mind is DOOM – Id's revolutionary title from 1993, that enabled the style of first-person gameplay to proliferate even though true 3D wasn't even possible at the time.
Enough has already been said about the influence of the original game, though. It was the rebooted DOOM, released in 2016, which flipped contemporary FPS conventions on its head and returned the genre to its former glory.
Fast, furious gameplay, no regenerating health, a ludicrously powerful arsenal, and a devastating metal soundtrack elevated this title to the top of the ranks. It's one of the best FPS games ever made, and while the sequel took the series to arguably even greater heights, it was DOOM 2016 which reignited the fires of classic FPS design, reinventing the wheel with the mechanics of old.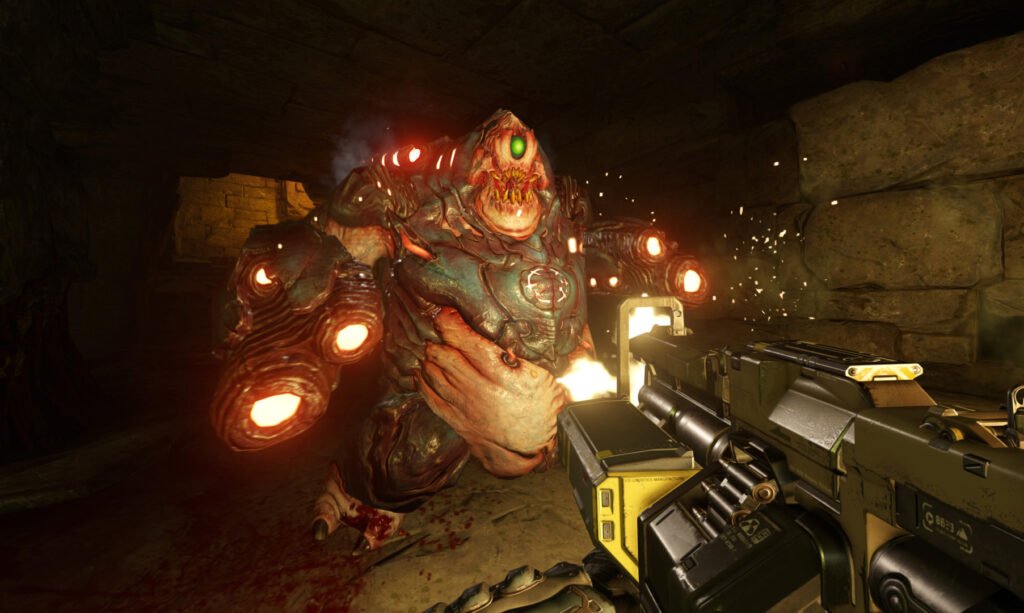 Goldeneye 007
Games based on films are notoriously bad. With a few exceptions such as Aladin on the Megadrive/Genesis, the majority are pretty awful.
One huge exception, though, is Rare's Goldeneye 007 released for the Nintendo 64. It's one of the few console-exclusive FPS games to reach high acclaim.
While it was the local multi-player that kept players coming back time and time again, the main campaign was brilliant. With tons of guns, fun enemies, diverse locations, objective-based mission design, and an iconic soundtrack; Goldeneye is still great fun to play today. Even though the controls and visuals have aged, it's thoroughly impressive how tight everything still feels. It's unlikely we'll ever get as great a movie tie-in game as Goldeneye.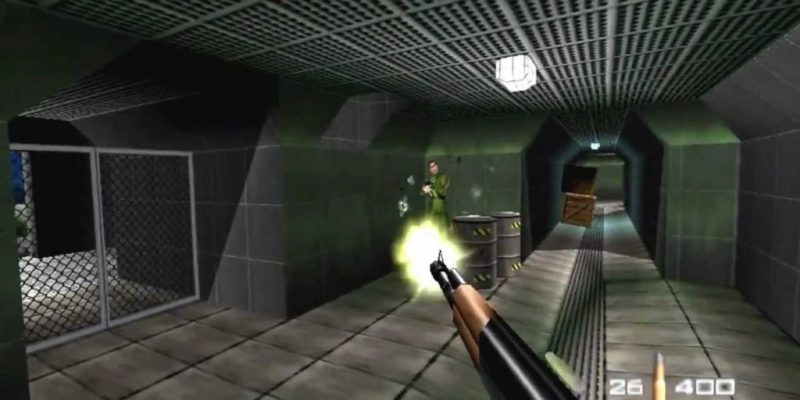 Bulletstorm
Bulletstorm excels at being straight cathartic fun – an objective any FPS worth it's salt should have as their main focus.
Along with a great selection of brilliant weapons, the game's genius implementation of the energy whip allowed players to fling an enemy into the air and spin them into low gravity. Following this would be a satisfying boot to the face, with the environment being poised with deadly traps and spikes to end a satisfying combo with.
It was so addictive, and there hasn't been anything like it to release since.
It merged the idea of fighting style combos with fast and fluid FPS gameplay, which was a match made in heaven.
While the planned sequel unfortunately never materialized, 2017 saw the release of Bulletstorm: Full Clip Edition – a 4k remaster that serves as a great refresh of the original.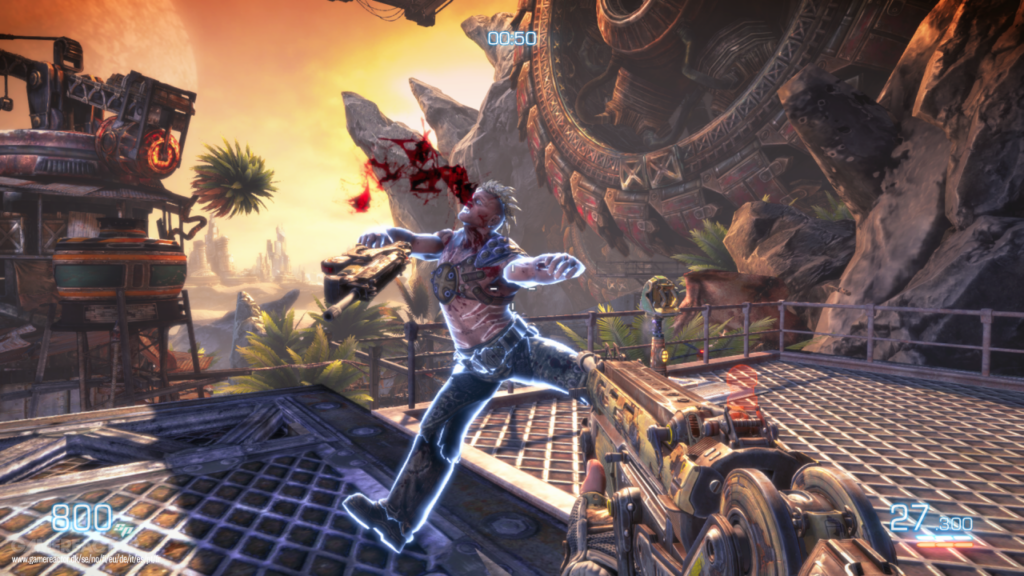 Half-Life: Alyx
It's incredibly difficult to choose one Half-Life game because all are amazing titles in their own right. It's Half-Life Alyx, however, that took the series and FPS games as a whole to totally different dimensions.
The title is undoubtedly the pinnacle VR has to offer right now and is a masterfully crafted FPS in its own right. Half-Life games have long been the Zelda's of the FPS world; they offer a little of everything, from a brilliant roaster of weapons and tight controls to entertaining characters and clever puzzles.
Alyx is no exception but excels at flipping standard FPS conventions to offer something new. The game requires you to know the mechanics of your equipment inside out, have a competent, real-world aim, and to ration your gear so that you can make it through alive.
It merged the best elements of survival horror and the FPS genre together, to create what is possibly the most immersive, heart-poundingly vulnerable and thoroughly engaging VR FPS ever made.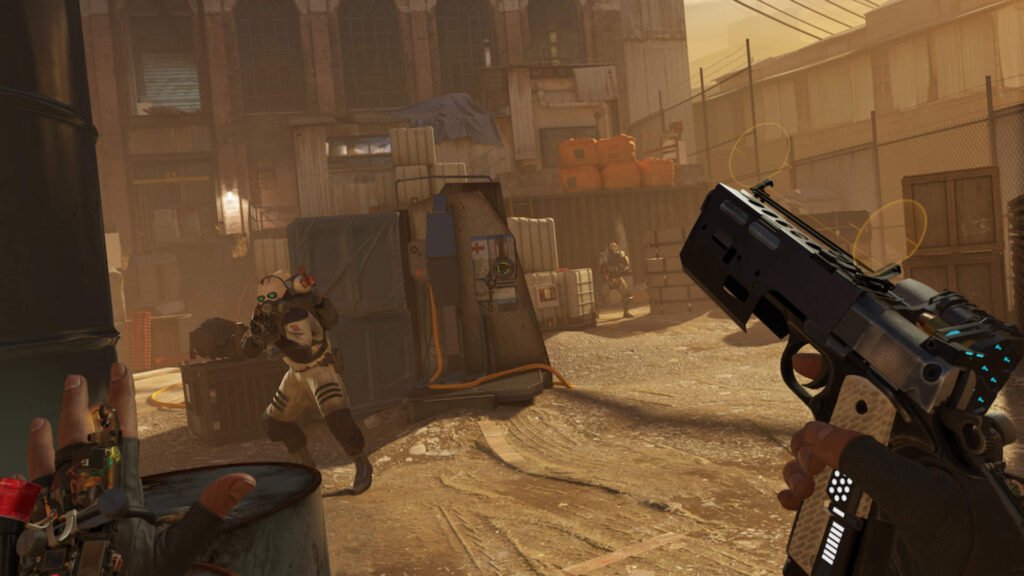 Metroid Prime
Nintendo are in their own class of greatness for many a reason. One of them is the way that they're able to take genres nobody really thought they'd touch, and put their own, brilliantly unique spin on it to create a superb example of the style that stands toe-to-toe with the greats.
Metroid Prime is a classic example of this; exquisitely designed controls, an intriguing, creepy atmosphere, and stunning graphics for the time make it a must play. Enemies were intelligently designed, and there are few games of this type that allow for such depth in exploration.
There's nothing else out there like it, and it's one of the few titles that have aged well enough to still be thoroughly enjoyable to this day.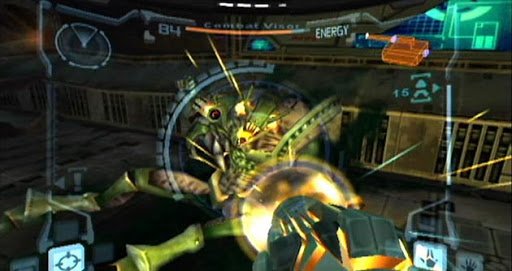 We narrowed our choice down to five for this list, but there are so many more amazing titles we haven't covered – even within the series we mentioned. What are your favorite FPS games? What would make your top 5? let us know in the comments.
Good job! Please give your positive feedback 😏
How could we improve this post? Please Help us. 💡