As England resurfaces from lockdown today, it seems things will not be quite back to normal just yet. Almost half the population, myself included, find themselves in the dreaded Tier 3. This means it may be a while longer until we can go back out into the world and appreciate all the country has to offer.
Key Takeaways
Assassin's Creed Syndicate:

Ubisoft's tenth significant installment in the series takes place in Victorian England.

Watch Dogs: Legion:

The contemporary sequel to Syndicate incorporates drones along with all the fantastic elements from the original Ubisoft game.

The Vampyr

game is set amid the 1918 Spanish influenza outbreak and serves as a warning that things may be far worse right now.

We Happy Few

can be the perfect game if you want to increase the strain while you complete your prescribed activity slightly. Even though the dystopia is set in the imaginary city of Wellington Wells, many of its settings are taken from actual sites in England.

Everybody's Gone to the Rapture

is a walking simulator game set in Shropshire, in which you strive to discover what transpired to the residents of a tiny village.
But never fear! There is a solution! With all this spare time thanks to no social life, I can finally fully appreciate the scenery in some of my favourite games. Let's look at five games you can live vicariously through, whilst you can't visit most of England.
Assassin's Creed Syndicate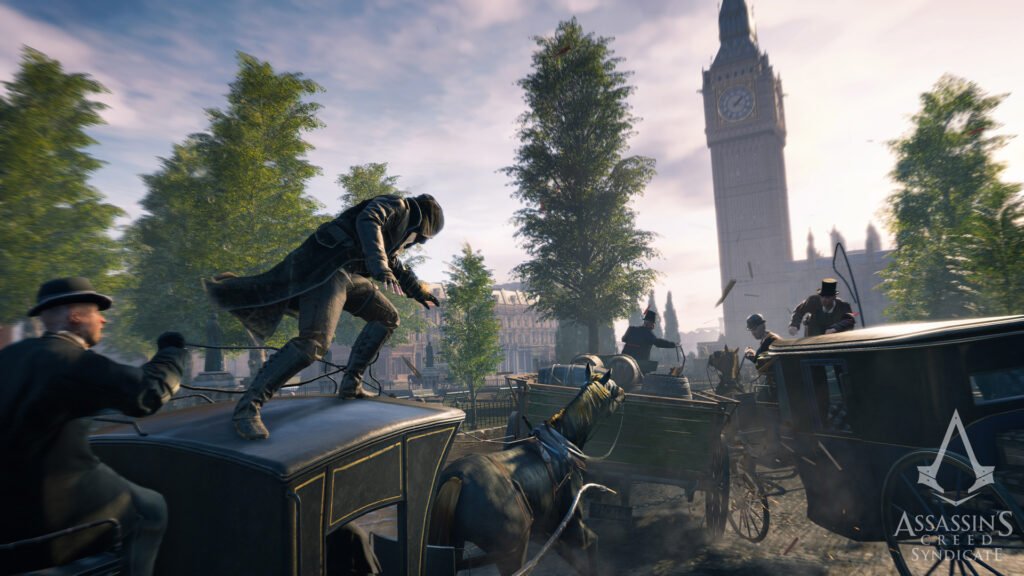 Ubisoft's ninth major instalment to the franchise, Syndicate is set in Victorian England. For the major part of the game, you explore the centre of London including Westminster and Whitechapel. Why not hop on the train and appreciate the smoky delights of the bustling city for a while? Or climb some of the most iconic buildings from the London skyline? (The London Eye is sadly not included, having been constructed in 1998)
What I love about this game is the characters. You can meet famous people from Karl Marx, to Charles Dickens, to the unamused lady herself: Queen Victoria. So not only are you filling your exercise quota for the week, but taking a fun history class too. (Get Assassin's Creed Syndicate for only $10 !! here)
Watch Dogs: Legion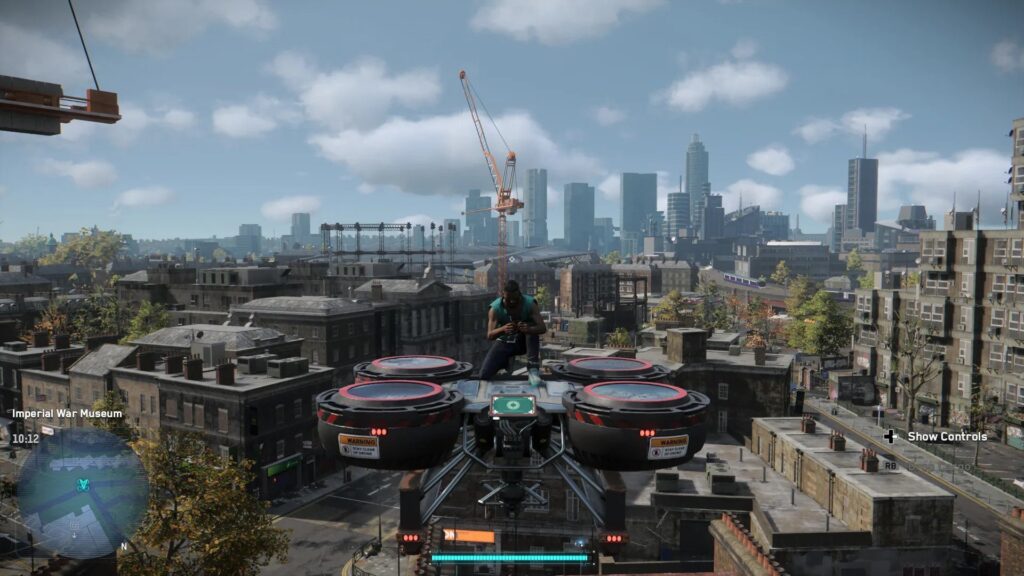 Syndicate's modern-day sibling takes all the great things from the previous Ubisoft game and adds drones. It includes more of South London too if you're inclined to explore a replica of Nine Elms. It also means you can enjoy one of the other pastimes not currently available in the real word: pubs. Get dolled up in your best recent purchases – don't forget your mask – and have a few pints with the locals. If you fancy something quieter, there's always a barrel and tap in your secret base.
Once you're feeling merry, you can hijack a cargo drone and fly above London, pointing out all the human rights violations Albion are committing. Or you can pop to Camden and spend a ridiculous amount on a t-shirt from an indie shop. Its just like the real thing. (Get Watch Dogs Legion at 33% off here)
Vampyr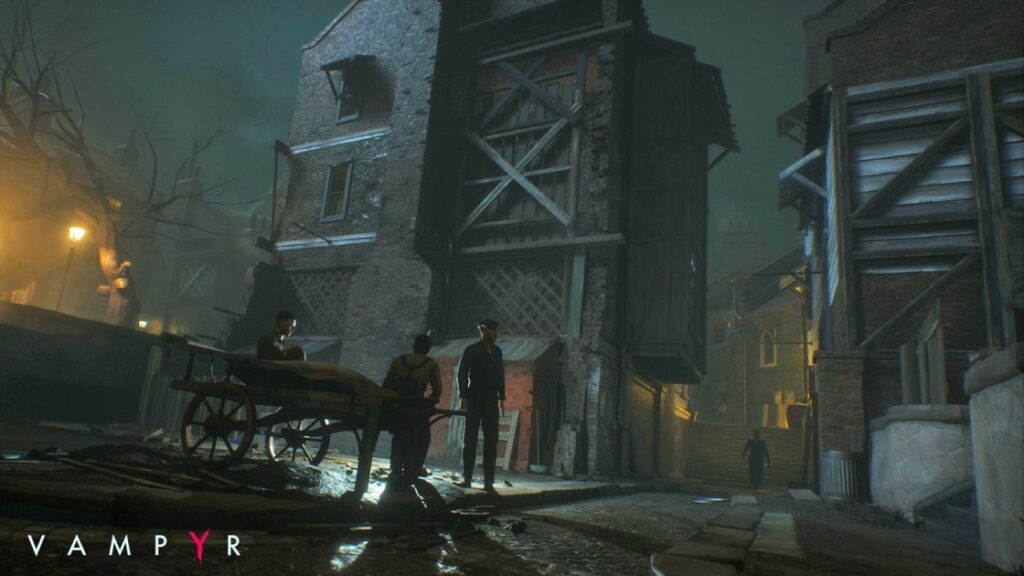 If you fancy something with a little more structured narrative but still want an immersive British experience, Dontnod Entertainment's 2018 title may be for you. This one also adds a supernatural element as you play a doctor who was recently turned into a vampire. You must work to master your bloodlust whilst continuing to serve the people of London.
The game also acts as a reminder that things could be a whole lot worse right now, as it is set during the Spanish Influenza outbreak of 1918. Don't worry, you won't need to cover your face, however. As a vampire, you're immune to this virus.( Get Vampyr for only $10 here)
Everybody's Gone to the Rapture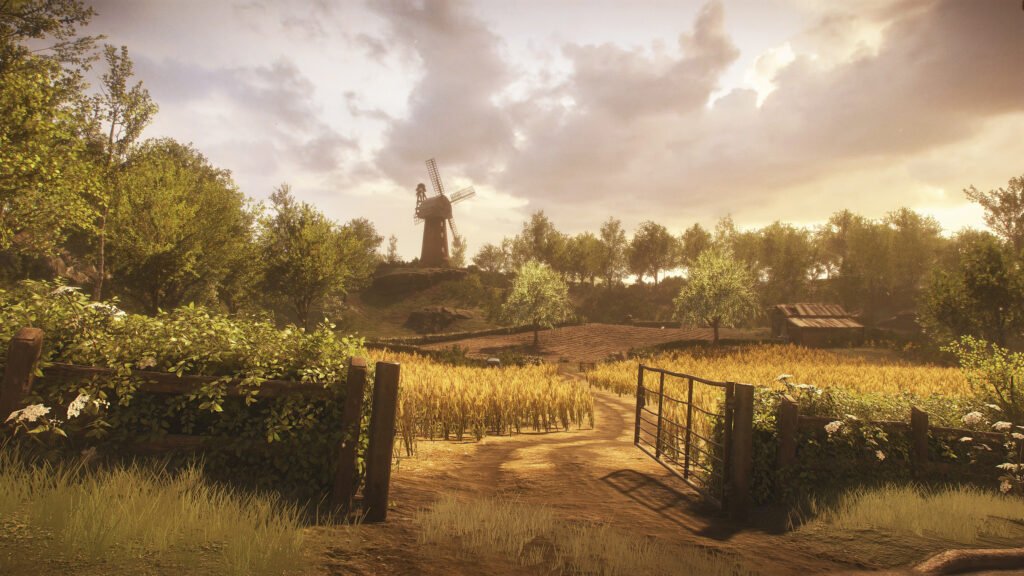 But lets get out of the smog and noise of London, and go for a walk in the countryside. Set in Shropshire, the game is a walking simulator where you try to find out what happened to the inhabitants of a small village. What's great is that you can just go for a stroll and ignore the plot if you so wish. Although I don't recommend you do that as this game's narrative is beautifully constructed with great voice acting.
Developed by The Chinese Room with Santa Monica Studios, the game is a fantastic follow up from the studio that brought us Dear Esther. Both games make use of solitary environments with gorgeous lighting and graphics. Just the opening of EGTTR with the hazy orange light was enough to make me happy.
We Happy Few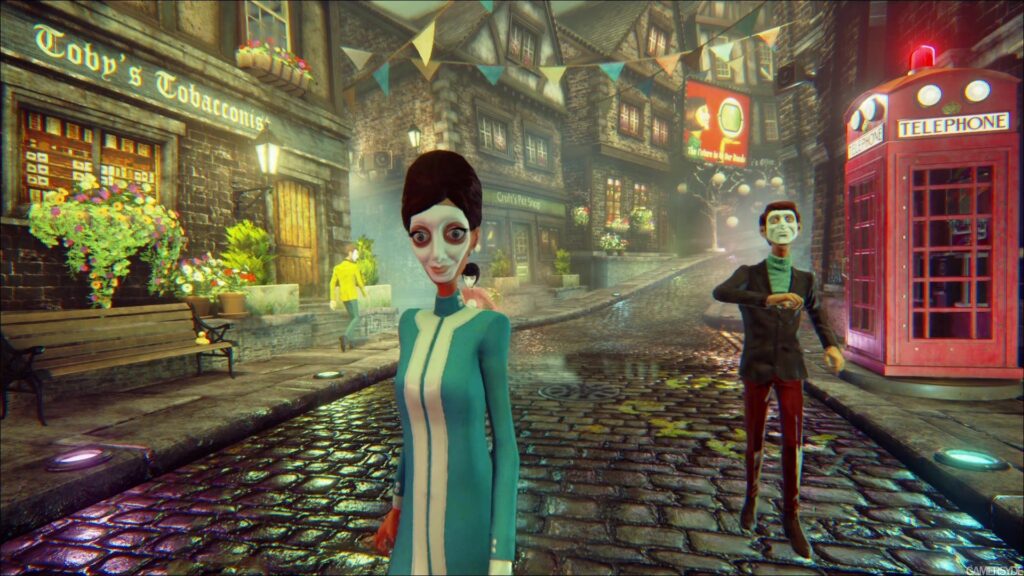 Finally, if you want to ramp up the tension a little bit whilst you take your allotted exercise then We Happy Few (Get it for only $7 here) may be just the game. Set in the fictional city of Wellington Wells, the dystopia still draws a great deal of its locations from real places in England.
Depending on how your day has been, you can choose whether or not to pop a few hallucinogens and see the city in funky colours, or darker tones. Although it's not the perfect game, its still very immersive and allows enjoyment of both the countryside and the city. Although be careful not to anger the local Bobbies, they still terrify me!
So there you have it, five great games to fight the boredom and keep you going whilst movement in England is somewhat limited. Do let us know what games you are living vicariously through at the moment in the comments.
If you found that article interesting why not check out this opinion on the Xbox Series X or The Watch Dogs Ballad Of Disappointment: A Rhyming Rant. We're sure you'll enjoy both if you are new. Please head to our YouTube channel to see more content that's up your alley. Thanks for reading VeryAli!
Good job! Please give your positive feedback 😏
How could we improve this post? Please Help us. 💡