The platformer is arguably the genre that is most ubiquitous with the idea of a video game; It's a type of game that is almost as old as games themselves. It has truly stood the test of time as a staple of interactive entertainment. It's been a melting pot for innovative gaming experiences.
Experienced gamer or not, anyone can enjoy the instinctive fun of running, jumping, and fighting enemies. Over the years, however, the industry has shown that platformers can be so much more than this.
From fast-paced run and gun free-for-alls like the Contra series to the intriguing, puzzle focussed adventures of Flashback. From Kirby's magically addictive gameplay to the modern masterpiece that was Super Mario Galaxy; the platformer template is far greater than the sum of its parts.
Here are five of the most innovative platformers of all time:
Donkey Kong Country
One cannot discuss innovative games without discussing Donkey Kong.

The Donkey Kong Country series is a far cry from the original game that hit the arcades in 1981. Rare completely reworked the franchise from the ground up, providing a revolutionary platformer that truly represented the pinnacle of the genre.
The developers designed fully rendered 3d sprites for the game's main characters, enemies and much of its lush and colourful environments, using radically impressive techniques to work them into a 16-bit game.
An equally impressive technique was used by David Wise to compose the game's soundtrack. He painstakingly arranged individual waveforms to create sweeping soundscapes and rich instrumentals. The music sounded way beyond the capabilities of the SNES hardware.
With addictive, rhythmic gameplay, ingenious level design and a ton of collectables, DK Country was a landmark title.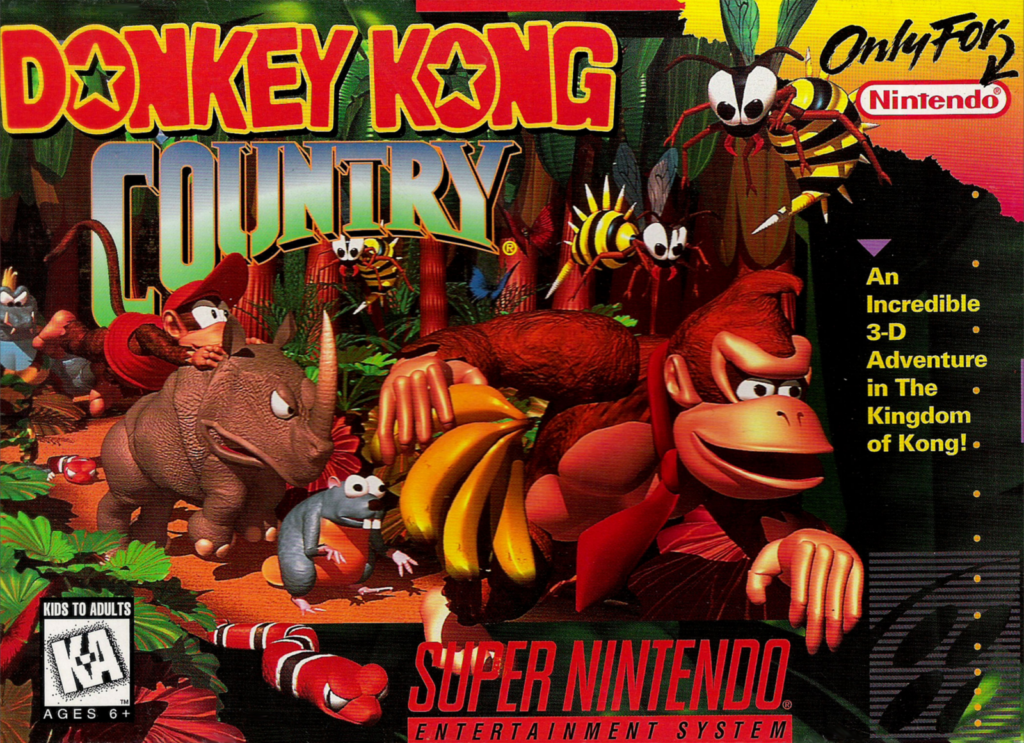 Super Mario 64
There are not many platformers as revolutionary as Super Mario 64 – the flagship, debut title for the Nintendo 64. It is arguably the most influential 3D platformer of all time.
Nintendo managed to bring Mario's charming, creative and addictive gameplay into the third dimension, with inventive, thoroughly original objective-based level design, a brilliantly implemented hub world and a 3D camera the entire industry would hope to emulate. Mario's move set worked superbly with the N64's thumbstick orientated controller, and was a huge leap in innovative control and design.
The game was a monumental success and received high critical praise, elevating Nintendo's EAD division to legendary status. Nintendo would use the template for virtually all future mainline 3D Mario games.
Sonic Mania
Sonic Mania is already a unique game in its own right when considering its development. While published by SEGA, the game's development was headed by independent designer Christian Whitehead. Where SEGA's recent Sonic games have not received high amounts of critical praise in the last decade or so, Sonic Mania manages to reinvent the old, two-dimensional Sonic gameplay into something fresh and original.
It's arguably the first Sonic game in years that is actually faithful to what made the originals so compelling, featuring a fantastic soundtrack, stunningly colourful graphics and the blazing fast, twitch-reflex gameplay fans of the series fell in love with back in the 90s.
With tons to collect, secret areas to find and twelve unique yet nostalgic stages, Sonic Mania is a love letter to fans and one of the best Sonic games ever made. The team managed to make a truly innovative platformer in the modern era, despite using the conventions of old.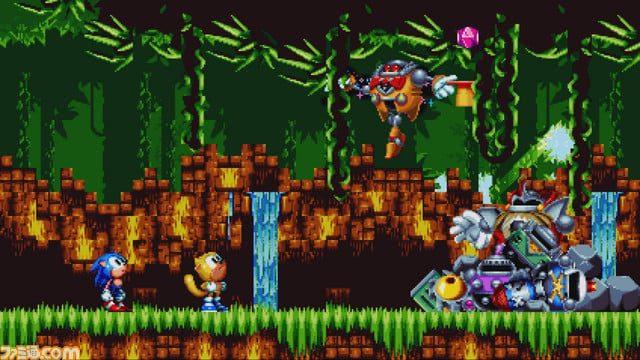 Celeste
It's rare for a platformer to seamlessly blend a compelling narrative with sublime gameplay, but that's exactly what Celeste brought to the table in 2018.
Celeste is a beautifully designed platformer that follows the journey of a young girl. Her quest is to climb a mountain, and each of the game's levels mirrors this concept metaphorically through its mental health focused story.
Alongside some truly touching moments, Celeste's gameplay is thoroughly enjoyable in its own right. Each level is completely different, and every new environment offers a fresh and unique puzzle quirk that frames the series of levels to come.
The game's wall-hanging and double jump mechanics are perfectly realised; each screen simultaneously offers a great challenge but a minimal consequence of failing, thanks to its fluid respawning system.
Celeste is a marvellous example of an innovative modern style retro platformer, and a game any fan of the genre should pick up.
Rayman II: The Great Escape
Rayman is one of the most uniquely designed game series of all time. There's nothing that looks quite like it, and the series' strange style was realized to full effect with Rayman 2.
Gorgeously whimsical visuals, a quirky story and diverse, dynamic gameplay; Rayman 2 honed and refined 3D platforming into what was an amazing title.
The game's open-ended and expansive levels wooed critics of the day. It was also highly praised for its tactile movement mechanics, with Rayman being able to swim, climb, hover, fly and ride vehicles.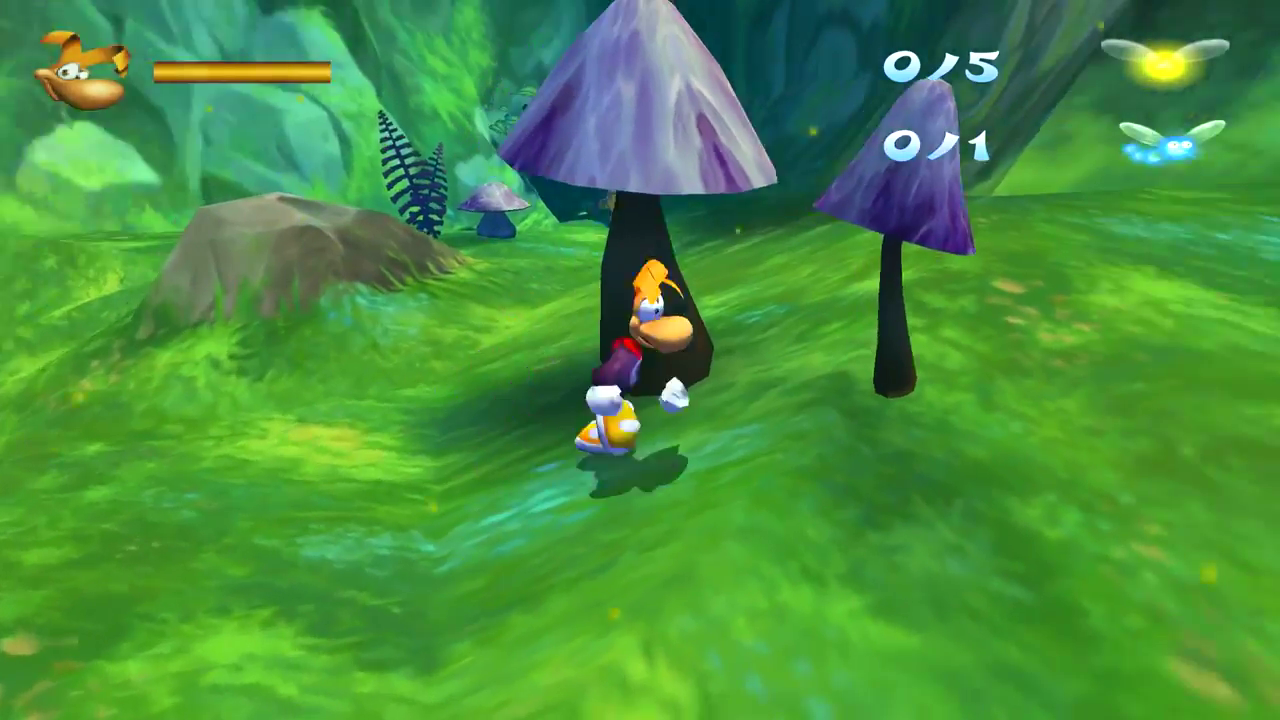 So there you have it. Five of the most innovative platformers to hit the market. The platformer genre will always present developers with a canvas for limitless creativity and design. With a low cost of development and their proliferation through the independent gaming scene; there's no better time to play.
What platformers do you consider the most influential across the genres 30+ year lifespan? Which system do you think had the best platforming games, and which gameplay and graphical style is your favourite? Let us know in the comments below.
Good job! Please give your positive feedback 😏
How could we improve this post? Please Help us. 💡