To support the channel and website for free, use the Creator Code/Tag VeryAli at checkout whenever you purchase something from the Epic Games Store or Fortnite's In-Game Store to support the channel for free , we really appreciate it & it helps us during those trying times.
Fortnite emotes are known for their timely references, but this one is especially topical. How will it age in the upcoming year?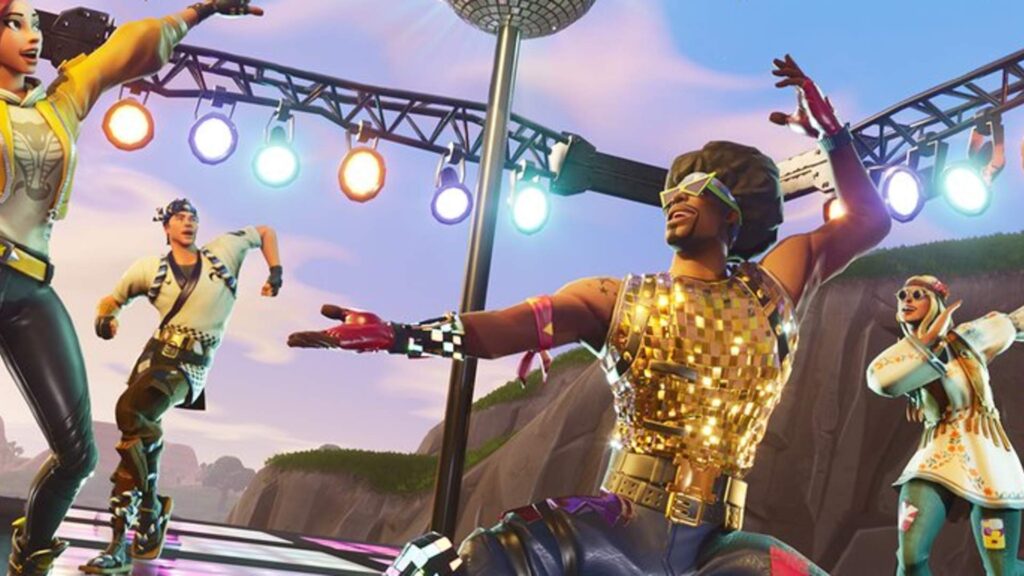 It's safe to say that just about everyone is ready to see the end of 2020. Need I say more? This year has been full of countless twists and turns that affected our entire world. The new year is a chance for a clean slate. And people are holding out hope that it will bring sudden changes to the turbulent environment 2020 has introduced us to.
Large companies are also eager to participate in this sentiment and, at times, use it for a sort of marketing tool. At this point, everyone is familiar with the phrase "these uncertain times…" to an almost sickening degree. The Fortnite team decided to add a small nod to the mayhem that is 2020 with a new emote released this past Monday.
The emote is titled Out With The Old. It causes your character to pop a 2020 balloon with a needle, and then fashion a 2021 balloon and float it up into the air. As of the writing of this article, it is available for 200 v-bucks in the in-game item shop. This is the equivalent of about $2 USD if you buy the 1000 v-bucks pack. There is no guarantee of how long the emote will be in the shop, but most Fortnite community members predict it will at least stay until New Years Day. (Use this helpful little website to check the items that are currently in the shop)
What Do Fortnite Players Think?
Players on the Fortnite Battle Royale subreddit seem to think that this emote was a strange addition. One of the top posts about this emote rose through the ranks just half an hour after the initial tweet:
Comments on this post tend to agree.
User foxhasnomoney writes that he "kinda feel[s] this emote should've been free."
User SkilledzAssassin also writes, "I almost bought it, but 2020 got us messed up, don't want to jinx anything for 2021 now."
This emote almost feels like a risky addition for Epic Games to make. While it will most likely will sell solely because 2020 is universally hated, it's future is uncertain. If 2021 proceeds to change nothing or get even worse, it certainly won't hold up the way the devs intended. That's why this has potential to be a heavily-used ironic meme within the Fortnite community in the year to come.
Did you buy this emote from the item shop while it lasted? Are you going to hold onto it for maximum meme potential? Let us know in a comment below! While you're here, check out other great content such as our guide to ethical gaming in 2021, or this hilarious story about a couple being locked in a PC store by mistake.