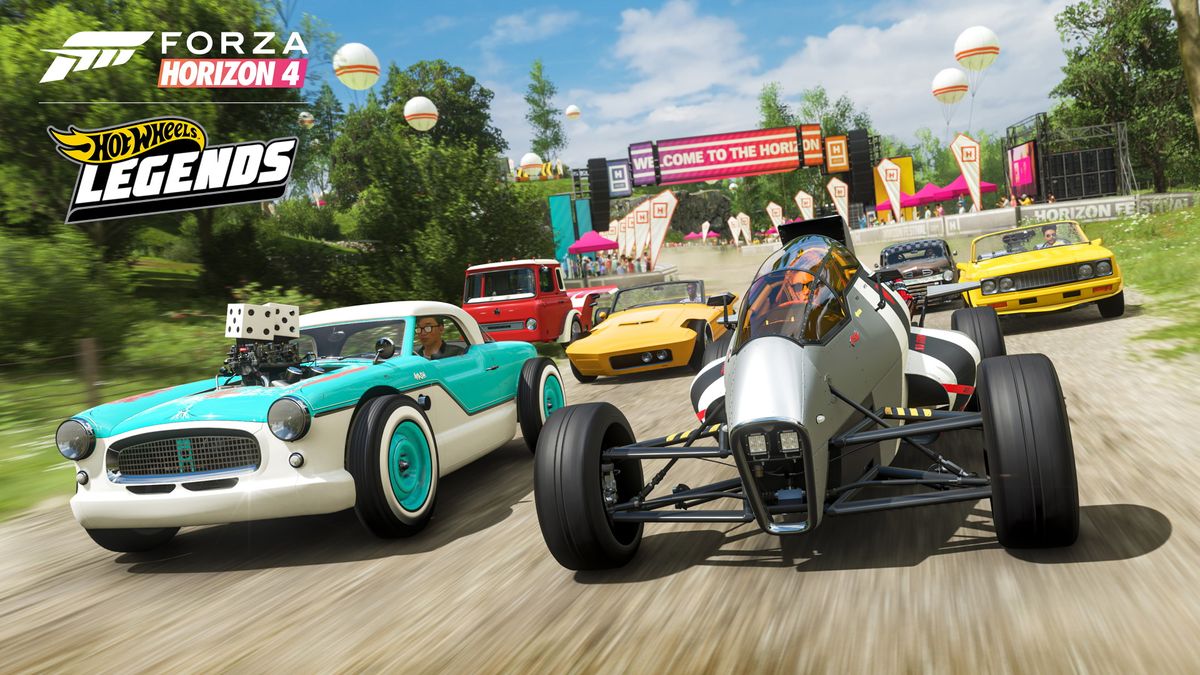 New Hot Wheels Forza Horizon 4 DLC Teased
Recently it was announced that Forza Horizon 4 will be releasing on Steam this March 9th. Additionally, racers will be able to purchase Fortune Island and LEGO Speed Champions, A DLC that turns the whole game into Lego! As well as the James Bond-themed car pack and Barrett-Jackson car collaboration.
Additionally, Turn 10 Studios has teased a new Hot Wheels DLC. A piece of DLC that -you guessed it – will add Hot Wheels inspired cars to the game. Although no release date has been announced for it yet.
Players will not have to worry about the community splitting up as Forza Horizon 4 will include cross-play between the Xbox and PC platforms. As well as Android by utilizing the Game Pass Ultimate streaming feature.
New Cars Inspired By Hot Wheels Legends
Turn 10 Studios revealed in an interview that the new cars featuring in the Hot Wheels DLC are based on the real vehicles showcased in the latest annual Hot Wheels Legends Tour. A competition where fans create custom vehicles for a chance to get their creation turned into a 1:64 scale Hot Wheels car.
Turn 10 Studios also confirmed that the pack will include the Ford F-6 Duelly, 1957 Studebaker, Golden Hawk2JetZ, Chevrolet LUV, International Harvester, and Nash Metropolitan vehicle. You can check out the whole 50-minute interview here. You can buy Forza Horizon 4 at 50% off here.
If you found this article useful why not check out our other work such as Jamie Lee Curtis Joins Star-Studded Borderlands Movie Cast. Or Three Different Types of D&D Campaigns to Inspire DMs.