Superhero games have always been in vogue within the games industry. However, more so than ever, this genre has been seeing more success than ever before. You need only look at the Arkham series, Marvel's Spiderman or the Injustice series. Then we can just ignore Marvel's Avengers because let's face it, every other gamer who invested in that title is trying to. So when we heard the announcement for Gotham Knights, a brand new take on the DC universe, we were naturally over the moon and expecting big things.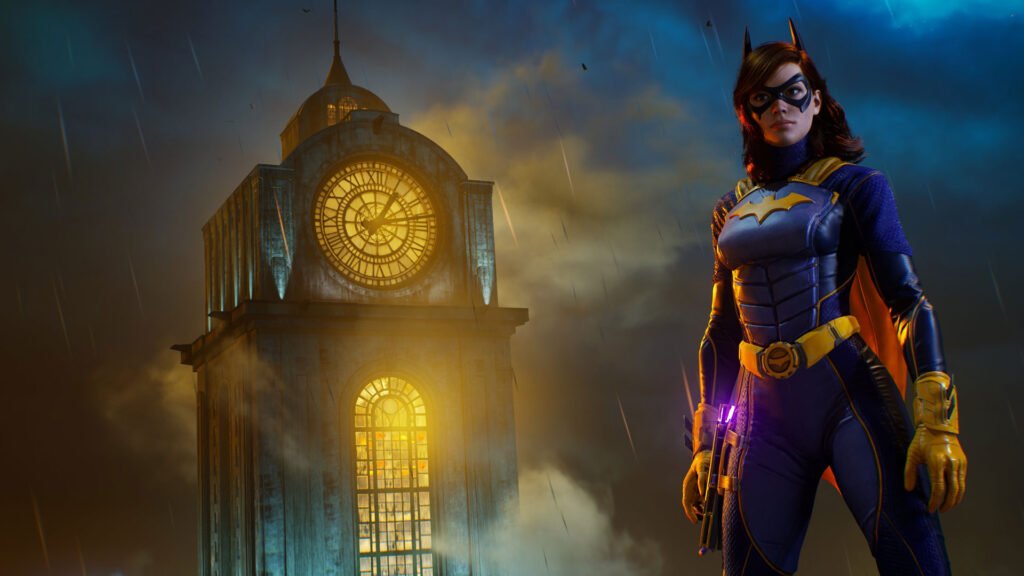 Though since the announcement of this title, we haven't had too many updates regarding this title. We have seen some gameplay showing off a handful of characters in action. Plus, we have seen some of the villains set to feature in the title as well such as Dr Freeze and Poison Ivy at the time of writing. However, it seems that on Christmas day, we are getting an extra present in our stockings.
A Summer In Gotham
A tweet from the official Gotham Knights Twitter account posted an image that at face value, doesn't look like anything of note. However, if you read between the lines, you can see what the social media account is trying to hide in plain sight. The image is a simple 'happy holidays' message to the fans and in the centre of the image, there is a poster with the dates '16th July' to the '21st July.' Perhaps alerting players to the potential launch date for this title that is set for 2021.
This method of making announcements is one that the marketing team for this title have utilised already. Just a few months ago, the Twitter account posted an image of a diner called Pamela's cafe. This cafe would boast not only Poison Ivy's colour scheme but would also make reference to Ivy's real name, Pamela Isley. Fans worked this cryptic clue in record time and the studio eventually admitted that Poison Ivy would indeed be making an appearance. So with this in mind, we wouldn't be surprised if this is another cryptic clue for the fans to decipher.
Gotham Knights will be arriving with us in 2021 at some stage and will boast an open world for fans to explore. Plus, we will have access to the lesser touched on characters in the DC universe such as Robin, Batgirl, Nightwing and Red Hood to name a few. This will be a co-op friendly experience where players can drop out and jump in as they please and although we are still yet to learn the core plot of this title, we can assume that this one will tell a truly riveting story.
So that's our news regarding Gotham Knights. What do you make of this Twitter post? Is it a clue or just a simple holiday post? Are you excited for this title? Let us know in the comments section below. Plus, if you liked this content, check out our news regarding Nier: Reincarnation. Or alternatively, check out our feature on innovative platformers.