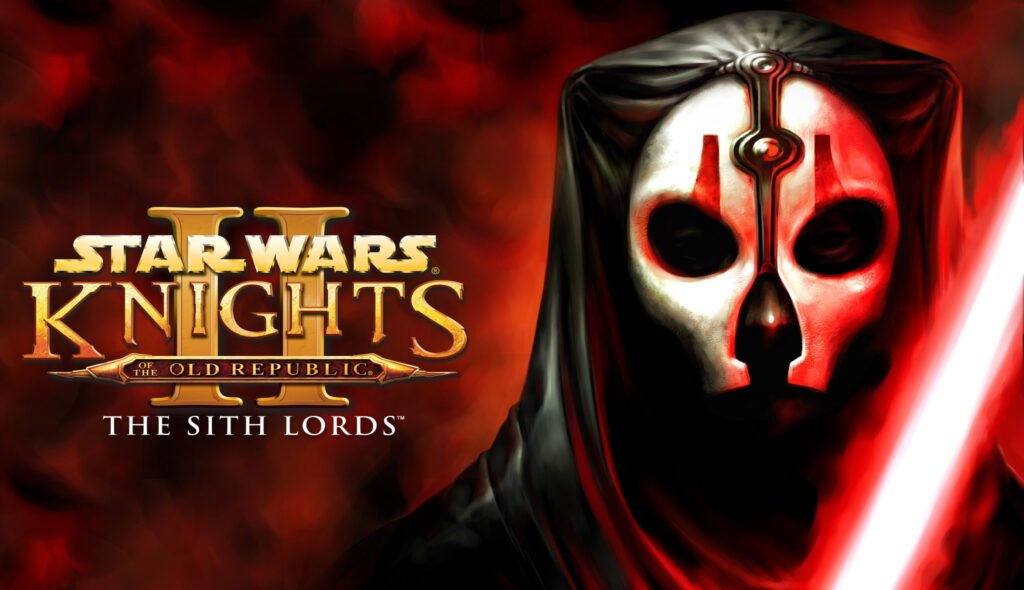 Following an announcement earlier today, Star Wars: Knights of the Old Republic II: The Sith Lords (Get it on Steam for $10 here) is now available on iOS and Android mobile devices. Sixteen years after its original Xbox release in 2004, you can now take the path of The Exile during your morning commute (or, more likely, during one of your many moments of procrastination while working from home).
Originally developed by Obsidian Entertainment, the new port, which is already garnering praise from critics, comes to us courtesy of Aspyr Media, who also developed the mobile version of the first game, BioWare's Star Wars: Knights of the Old Republic (colloquially known as KOTOR).
That title first appeared for Xbox and Windows in 2003. The following year saw Aspyr's first involvement in the franchise with their OS X port for Mac. They went on to release mobile versions a decade later in 2013 and 2014 for iOS and Android respectively.
It was, in many ways, a spiritual successor to BioWare's earlier RPG titles like the Baldur's Gate games and Neverwinter Nights, and could be described as Dungeons & Dragons set in the Star Wars universe, even using the d20 system for its combat mechanics.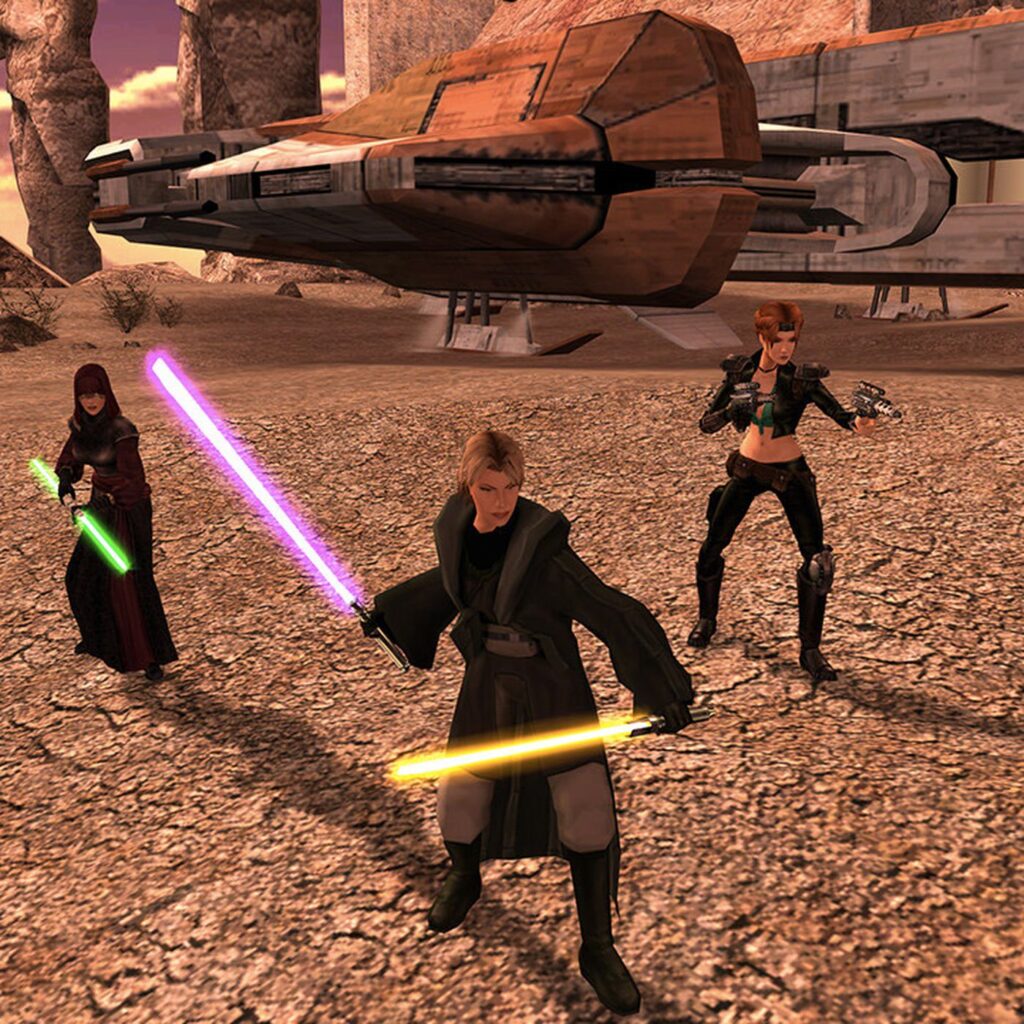 Taking place some 4,000 years before the events of the Star Wars movie franchise, the first game was hailed on its release by critics and fans alike for its deep story and characters, and
The sequel, developed by Obsidian on BioWare's suggestion, is set five years after the first game. It follows the story of The Exile, a former Jedi Knight who was exiled by the Jedi Order, whose adventure is set against the backdrop of a collapsing Galactic Republic and a Sith effort to exterminate the Jedi from the galaxy.
But if all this sounds too much like a retread (pretread?) of the movies, fear not! Just like its predecessor, KOTOR II leans heavily on its moral-choice system. As explained by Kreia, the mysterious, blind Force-sensitive who becomes The Exile's mentor in the game, your choices have consequences, and determine whether your character walks the path of the Light Side or the Dark Side of the Force.
Although Knights of the Old Republic is far from a prolific franchise—after the first two games, we saw nothing more from it until the 2011 MMORPG, Star Wars: The Old Republic—it remains one of the most venerated series set in the Star Wars universe, with Kotaku naming the first two as the best Star Wars games ever made. It also clearly served as a training ground for BioWare's other sci-fi RPG franchise, Mass Effect, whose latest entry was recently teased at this year's Game Awards. You can also find our in-depth discussion of the teaser trailer right here.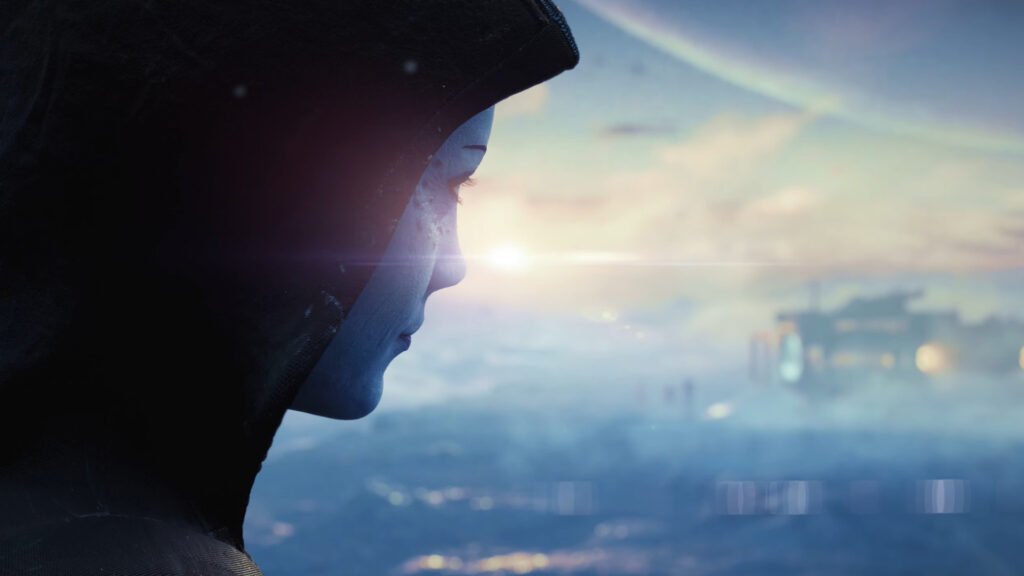 While no new KOTOR titles have been announced, it's nice that gamers can now play both the original titles from their pockets, which is sure to please original fans, while also introducing a legacy title to a new audience hungry for more quality Star Wars games.(Get Star Wars: Knights of the Old Republic II: The Sith Lords Steam version for $10 here)
If you liked this article, why not check out more gaming news, such Microsoft Flight Simulator 2020 Is the Fastest-Growing Entry in the Series, or Epic Games Holiday Sale Is Here, Along with 15 Days of Free Games. You can also head to our YouTube channel for even more content. Thanks for reading VeryAli!
Like our content and want to support our work? Then you can help support us by using the creator code/tag VeryAli at checkout on the Epic Games Store. Or Fortnite's in-game store, and/or directly donating through streamlabs.com/VeryAli. We really appreciate it & it really helps us keep going during these trying times.