With less than a month till launch, Little Nightmares 2 has received an updated demo. You can now play the snippet on PlayStation 4/5, Xbox One/ Series X, and Nintendo Switch. Previously it was only available on PC. Bandai Namco Entertainment have also treated us to a brand new trailer, which gives us a better glimpse into the Pale City.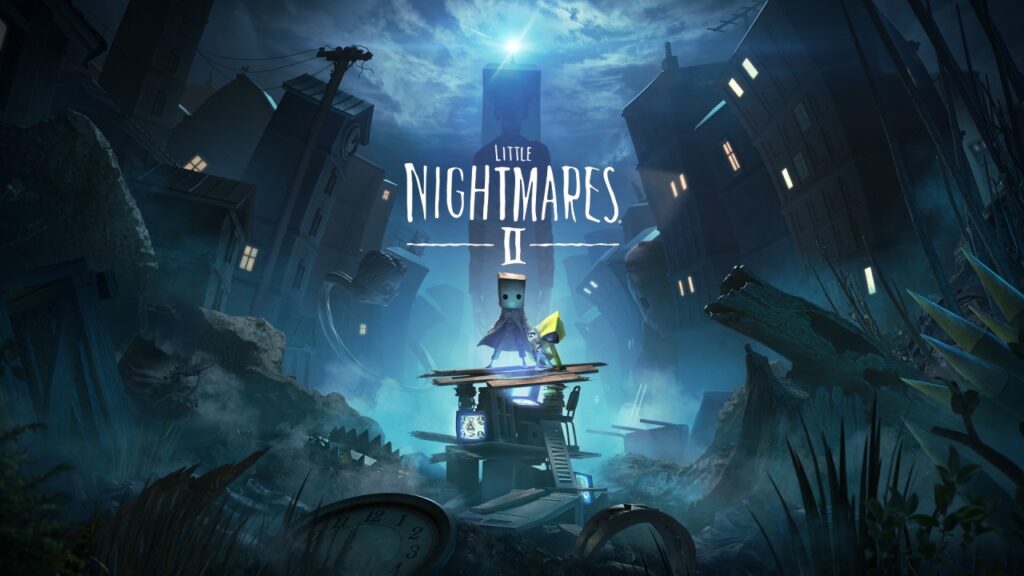 Our beloved yellow raincoat-wearing child is back. But this time, you play as her new companion, Mono. Armed with little more than their puzzle-solving skills and a torch, the two must cross a decaying metropolis. The population of which are being controlled by broadcasts from the elusive Thin Man. Players may remember him from the end of the Secrets of the Maw DLC for the first game.
You can watch the latest trailer for Little Nightmares 2 below. If you still have nightmares set in your old school, you may want to look away now.
The first Little Nightmares is currently free on Steam from the Bandai Namco Store. Be warned, this deal is only until January 17th. So now is the perfect time to explore the terrifying Maw before you take on the Pale City.
But that's not all, according to a Bandai Namco Entertainment statement, we can get even more Little Nightmares content.
"In an effort to continue telling the stories behind the lost children of the Little Nightmares world, BANDAI NAMCO Entertainment Europe has worked on a digital comic book, whose first two chapters are available now on Android and iOS. The comic book will go into the story between Little Nightmares and Little Nightmares II."
Little Nightmares 2 is out on February 11th for PC, PS4, Xbox One, and Switch. It will be available on PS5 and Xbox Series X later in the year. You can pre-order your copy here now. For a discount deal on the PC Steam version Pre-Order check here.
That's all from me for today, what are you hoping for from the Paranormal Pack? Let us know in the comments. If you enjoyed this article, why not check out our other work. How about CDPR Announce the Rocky Road Ahead for Cyberpunk 2077. Or our review of Werewolf: The Apocalypse – Heart of the Forest. You can also get even more content on our YouTube channel. Thanks for reading VeryAli!
Like our content and want to support our work? Then you can help support us by using the creator code/tag VeryAli on the Epic Games Store. Or Fortnite's in-game store, and/or directly donating through streamlabs.com/VeryAli.