We all know the current, dire state Marvel's Avengers is in at the moment. The lack of updates from Square Enix/Crystal Dynamics has made a lot of people lose hope for the game. However, it seems as if the developers haven't given up and are trying to turn the game's failure around.
With that said, the latest news on Marvel's Avengers are giving fans of the game a new hope. Not only do we get confirmation that the game will come to PS5 and Xbox Series. We also have finally gotten the answer to the long-asked question "Where's Hawkeye?"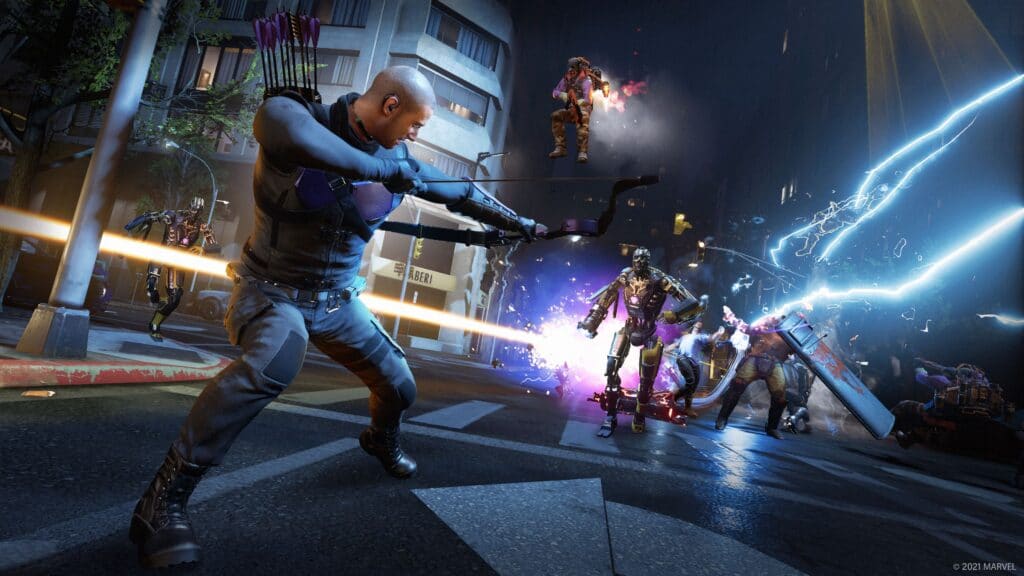 Marvel's Avengers PlayStation 5/Xbox Series Port Details
So, let's start with the next-gen port. Marvel's Avengers for PlayStation 5 will be available on March 18. Users who own the PS4 and Xbox One versions will be able to upgrade to the next-gen version at no additional cost. Hooray for them.
The next-gen version of Marvel's Avengers will offer higher frame rates and enhanced visuals compared to current generation of consoles at up to 4K resolution on PlayStation 5 and Xbox Series X and 1440p for Xbox Series S.
The game utilizes the consoles' built-in SSD for dramatically faster loading and streaming times. In addition, it takes advantage of their graphics power and memory to deliver higher-resolution textures, farther draw distances for high-resolution models, and other enhancements that leverage the full might of these new consoles. Will they succeed? Probably.
Players will be able to transfer their profiles to the next-gen versions of the game to continue right where they left off. Additionally, cross-gen play is supported so you can connect to your PS4 friends from the PS5 while Xbox Series players are able to connect with their friends on Xbox One.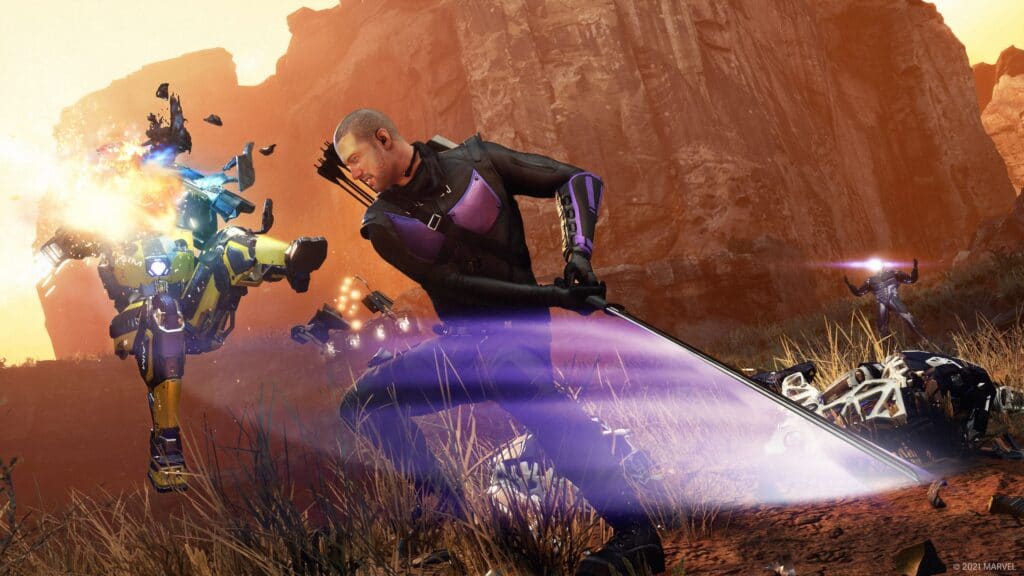 Operation: Hawkeye – Future Imperfect
So, let's talk about our favorite circus man, Clint Barton. The Operation: Hawkeye update is coming to Marvel's Avengers on March 18. Yes, at the same time as the next-gen update. In it, the story picks up in the wake of Clint Barton's protégé Kate Bishop's Operation, "Taking AIM," and can be played solo or with up to three friends.
Players will learn more about Hawkeye's quest to find Nick Fury, leader of SHIELD. instead, he uncovers a dangerous new weapon being built by Scientist Supreme Monica Rappaccini that could change the fate of humanity.
What's more, Clint finds himself wrapped up in a time-bending experiment. This leads Hawkeye to a future Earth that's destroyed by cosmic forces. However, it's also inhabited by Maestro. You can see what's ahead for Marvel's Avengers with the following trailer:
You can buy Marvel's Avengers at 50% off here (Affiliate Link).
What do you think about the latest Marvel's Avengers update? Do you think this will bring the game back from it's dire state? Are you going to play through Operation: Hawkeye? Let us know your thoughts in the comments section.