W. S. Anderson's latest blockbuster release, Monster Hunter (Get Monster Hunter World for only $17!! here or here, for both MH World + the Iceborne Expansion get it here ), has been pulled from Chinese theatres after controversy on its first day. The film, based off of Capcom's hit game, is set to release in the US on December 25th.
Opening Jitters
The film opened in China on Friday with several midnight screenings, followed by a wide release. Quickly though, the movie was pulled and is now in the hands of Chinese Censors. This was due to "a ten second-long exchange in the film that patriotic local viewers say 'insults China.'"
The scene in question is apparently a puny exchange between two characters. One then makes a joke which reminded Chinese moviegoers of an old, racist schoolyard rhyme that insulted Asians. It didn't help that Chinese translations of the dialogue attempted to avoid the joke, indicating it was noted that it may cause offense.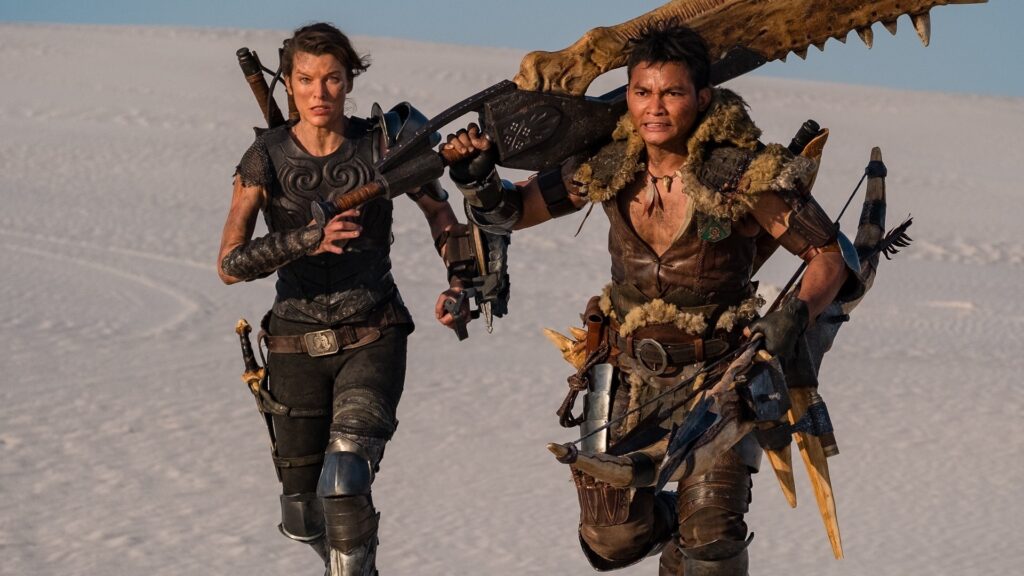 Starring Anderson's wife, Milla Jovovich, the film took a downturn as fans began voicing their concerns. On release, a quarter of all allotted film screenings in China had been dedicated to the film. By the next day, this had dropped to a mere 0.7%. The film grossed just $5.19 million in those first 24 hours of release, a low amount for a widely hyped action-movie.
Capcom Responds
Whilst only loosely based off of the RPG series, the game is co-produced by the film branch of Tencent. The Chinese tech giant also sells and distributes Capcom's games in China.
Monster Hunter World: Iceborne features two quests in a crossover event where players take control of Jovovich's character, Artemis. Completing the missions will award gamers with exclusive armor and weapons.
These connections to the film make Capcom's attempt to distance themselves from the offending title a little shallow. In a statement on the Chinese social media site, Weibo, Capcom Asia state that the complaints have been forwarded to the necessary companies. No apology has yet been issued
Whether or not the offending scene will remain in later releases remains to be seen. (Get Monster Hunter World for only $17!! here or here, for both MH World + the Iceborne Expansion get it here )
If you found this article informative why not check out our other articles, such as Bungie Raises Over Half a Million Dollars for Recovering Children. Or New Studio From the Creator of Silent Hill.