Square Enix announced that Lara Croft will be returning in Tomb Raider: Reloaded, on mobile sometime in 2021. The company released a short trailer for the game on November 23rd.
There is little information regarding the title at the moment. However, we know that Tomb Raider: Reloaded is being developed by Emerald City Games, owned by Square Enix. The company has released numerous successful games such as G.I. Joe: War on Cobra, which has a similar art style to what we have seen from the cinematic trailer.
The Third Tomb Raider Mobile Game
Lara Croft has appeared on mobile in past titles such as Lara Croft: Relic Run and Lara Croft Go. Both games were released all the way back in 2015, and both received positive reviews. Although we have not seen any gameplay of Tomb Raider: Reloaded, technology has improved considerably in the last six years. Therefore Tomb Raider: Reloaded may offer an aesthetically pleasing experience.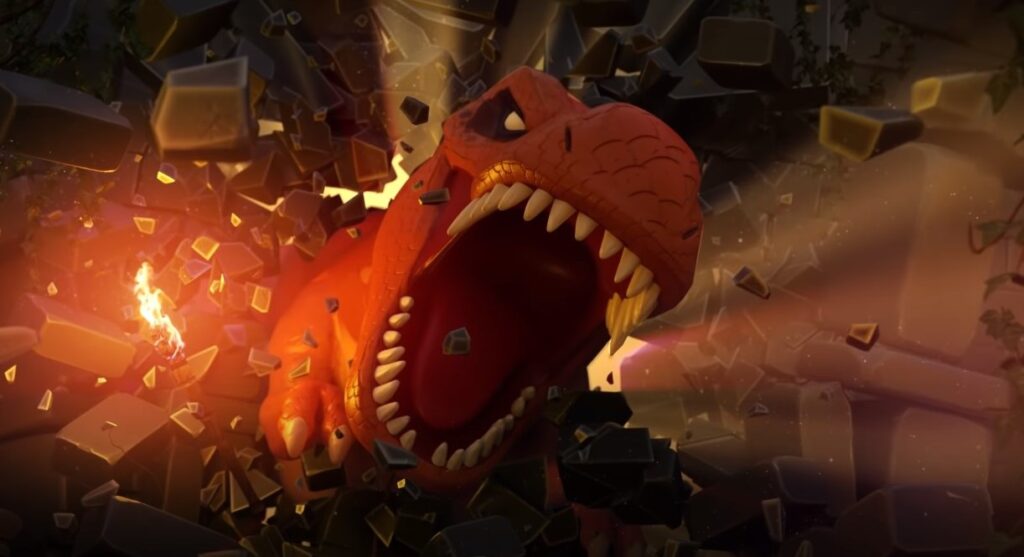 The cinematic trailer, however, does reveal some possible enemies in-game. Such as giant spiders, wolves, a rock golem, and even a T Rex. And of course, it wouldn't be a Lara Croft game without Lara's iconic pistols. So we can expect to be battling these enemies as we attempt to acquire ancient artifacts.
Mobile Game Cash-Grab Or Something Genuine?
Mobile games get a bad reputation and it's no surprise when developers will do anything to leach the money of their players. As a result mobile games are full of microtransactions, which is sadly now a staple in the industry. Tomb Raider: Reloaded will probably follow suit. Furthermore, it highlights a loss of direction for the Tomb Raider IP. As recent games such as Rise of the Tomb Raider (2015) ( Get the 20 YEAR CELEBRATION edition on PC or only $8 here) and Shadow of the Tomb Raider (2018) (Get it for only $15 here or get the definitive edition here) developed by Crystal Dynamics have arguably focused less on Tomb Raiding by making them mostly optional and more on the cinematic experience. It would be rather funny to see a Tomb Raider Mobile game include more tomb raiding than the actual triple-A games.
If you found this article useful why not check out our other work such as Horizon Zero Dawn Arrives on GOG or Fortnite's new Galactus Event.