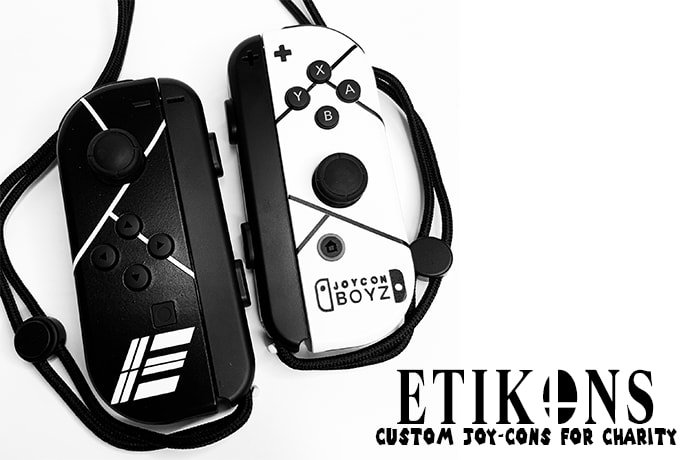 Nintendo has been receiving a lot of backlash after ordering a cease and desist on custom joycon shells in which all proceeds go to charity. While this is an unfortunate turn of events, it only gets worse when you learn what the joycons are made for. These custom joycons are special because these are Etikons, named in honor of youtuber and streamer Etika, who took his own life last year. All proceeds from these joycons would have been donated to the JED Foundation, a non profit organization that aims to prevent suicide and protect mental health in teens and young adults.
The creator of the Etikons, CptnAlex, made an official post on reddit confirming that the cease and desist wasn't just a rumor. Nintendo has been in a lot of hot water recently as a few weeks ago, they ordered a cease and desist on a melee tournament for the use of a mod that allowed online play. This is now the second subsequent cease and desist issued, not too long after the first one for the melee tournament.
Many people are really upset to see this happen, as this was not only a unique product in honor of a beloved streamer that's no longer with us, but these custom joycons were also for a good cause as every cent made from these joycons was being donated to charity. It's such a shame to see someone in the Nintendo community create a product that was intended to help out a great cause, to be stopped by Nintendo themselves.
if you found this article useful why not check out our other work such as Monster Hunter: Movie Pulled in China. Or our review for Empire of Sin.