Had enough of Phasmophobia this month? Fancy something a little more fun from your phantoms? Then its time to break out your Sims 4 because EA have just announce the Paranormal Pack. The add on will be available from the 26th of January.
It Was A Graveyard Smash
In a release statement overnight, EA dropped the above trailer and teased a few new elements the add-on will offer. The Sims™ 4 Paranormal Stuff Pack offers a new job, a new lot type, and the flirty yet ghostly Claude René Duplantier Guidry.
It may seem a little strange to bring out a Halloween themed pack three months after the holiday. But PC Gamer was quick to point out that "it is National Peanut Brittle Day, which can be a little scary if you get one of those novelty cans with a spring-loaded snake in it". Terrifying!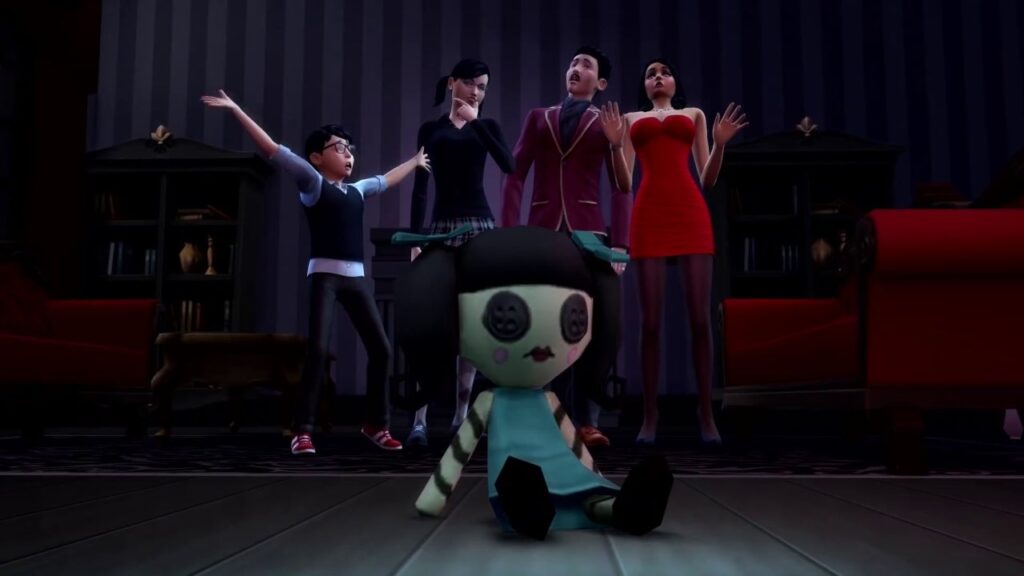 I Ain't Afraid Of No Ghost
According to developers, "Once a Sim overcomes their fear, restores balance to the home, and masters the paranormal, Guidry the Ghost presents a coveted Paranormal Investigator license. Basically, your Sim can become a ghost hunter. No, ghost tracker. Ghost… buster? You ain't afraid of no ghost, right? Pick up gigs as a freelance Paranormal Investigator to help other Sims experiencing haunting phenomena and make a few Simoleons while you're at it!"
So time to brush up on your building skills and do that thing where you play obsessively for about a week and then take a month long hiatus. Like we all do with Sims… No price has been released yet but it's unlikely the Paranormal Pack will stray too far from the usual $10 mark. You'll be able to pick it up on Origin (for Mac and PC), Steam, Xbox One, and PS4. Get the Sims 4 Deluxe Edition & check out the game's various expansions here. You can also get the Standard Edition on PC for $5 here.
That's all from me for today, what are you hoping for from the Paranormal Pack? Let us know in the comments. If you enjoyed this article, why not check out our other work. How about Indiana Jones Videogame in the Works Announced by Bethesda. Or our review of Werewolf: The Apocalypse – Heart of the Forest.