After nine long years of waiting, we finally have some news about Portal Reloaded. This free-to-play mod is for everyone who owns a copy of Portal 2 on Steam. Portal Reloaded is to celebrate ten years since the original release of Portal 2.
Whats New in Portal Reloaded?
This free community-made mod introduces twenty-five brand new mind-bending puzzles to the game which fans will have to endure.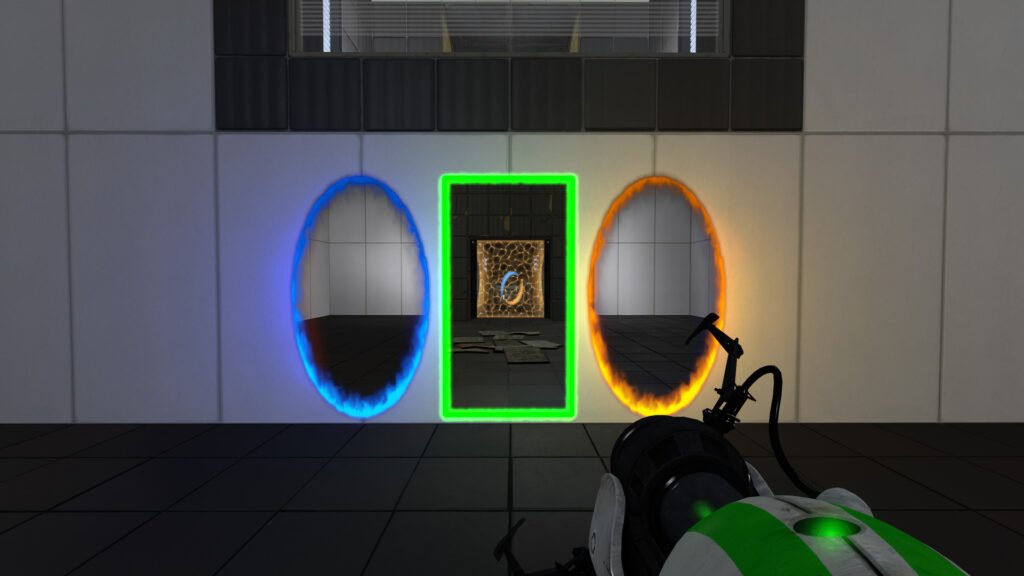 There is also the addition of a third portal to shoot as well as the normal two-way orange and blue portals. This new portal is green and allows you to cross dimensions in another timeline. This other timeline is said to take place twenty years into the future. Find out more about its upcoming release here.
With all these new additions to the game, the mechanics from previous Portal games are still included in this mod. You're still required to use lasers, buttons , as well as your friend the companion cube to help you solve those challenging puzzles.
Portal fans can download this free mod made for Portal 2 on Steam on April 19th, 2021.
Are you excited to get back into Portal again?