When the latest Nintendo Direct was announced, a lot of fans were curious of one thing – who'd be the next Smash Bros Character? This time, we got Pyra and Mythra from the very popular Xenoblade Chronicles 2 as a dual combo. However, awesome as the announcement was, not all viewers were pleased.
The Crash Bandicoot community has long been wanting to see their protagonist featured in Smash. It's understandable why they'd want this. Not only would it be a win for the retro gaming community, but Crash just makes sense. His signature spinning move would be epic as an attack, and would look great on the maps. Not to mention that his Smash Attack could utilise Aku Aku. And I mean, let's face it, 'Crash' literally rhymes with 'Smash'. It was meant to be!
One fan took his love of Crash Bandicoot to the next level, and created this incredible fanart!
Process
Known as Rainsy Art on his twitter account, he kindly explained his process, and it was a fascinating one. He used a digital art method known as photobashing to create this impressive piece. This involves taking existing assets, and editing them together to create something new. This particular artwork was made using assets available in existing Smash Bros Ultimate characters. So, the fur came from Diddy Kong, the eyes and muzzle were taken from Banjo, he used some of Ganondorf's hair, as well as some 3D assets in the form of his gloves. These were rendered by Rainsy's friend Yanpai Art.
Obviously, there was a whole lot of editing involved to make the final piece of Smash Bros Crash . This involved adding new lighting, recolouring the assets, and he even had to make the irises and the base of the shoes from scratch! He made this fanart using both Procreate and Photoshop, but the majority of the render was made using Procreate. Rainsy has been making Smash renders for about a year now, both by himself and as part of Team Destination. However, this piece was intended as a last hurrah, and he's going to be moving on to different projects now.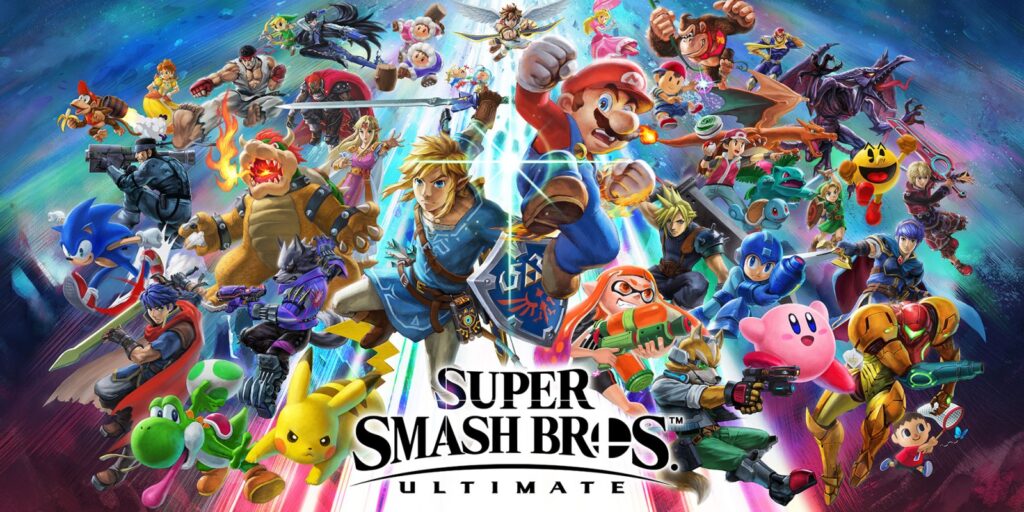 Nostalgia
Rainsy explained that the reason he chose Crash Bandicoot as the subject for this fanart was twofold. Firstly, he loves Crash as a character. Crash was a part of Rainsy's childhood alongside Sonic and Mario, and so he wanted to make this piece as a fond monument to one of his favourite characters. However, he also just wanted to acknowledge what a great Smash Bros character Crash would make. Let's hope the Smash devs see this artwork, and put Crash in the game!
You can get Crash Bandicoot 4 here . for Super Smash Bros. Ultimate check here (affiliate links).
Have Your Say
So, what do you think? Would you guys like to see Crash as a character in Smash Bros? Let us know in the comments who your top picks for characters would be!