The Resident Evil Showcase streamed live today, celebrating 25 years of virus ridden mansions, bayou estates, and villages. Let's dive right into what Capcom gave us in this presentation!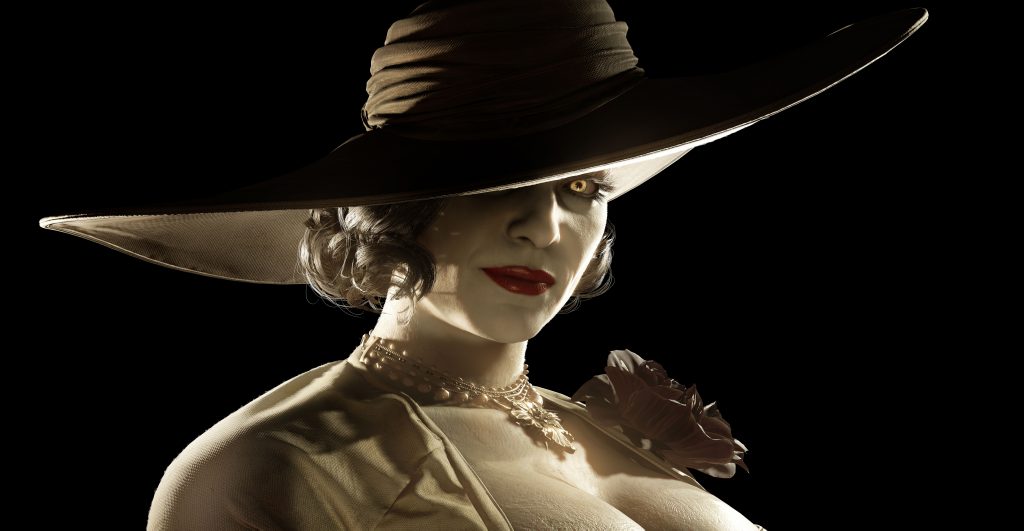 Resident Evil Village Trailer
The Resident Evil Showcase started off with a bang with the showing of the newest trailer for Village. You can watch the full trailer at the Resident Evil YouTube page here! The highlights of the trailer for me are the introductions of characters, which this one is full of. We see the now-named Lady Dimitrescu talking on the phone to Mother Miranda about protagonist Ethan Winters. She also mentions "the ceremony." We then cut to see the manor in its full splendor, candelabras lighting the halls, some ritualistic looking art choices, all the necessary touches for a creepy Victorian-esque dwelling.
We also see a few new characters including a trio of women who can flit into a cloud of moths at will. These are Lady Dimitrescu's daughters, as we see later in the gameplay trailer. A final snippet of trailer reveals a man approaching Ethan wielding a massive hammer, scraps of metal and gears floating as he walks up. The trailer cuts to black, with only the release date: May 7, 2021.
Resident Evil Village producer Peter Fabiano went on to explain the preorder options, all of which are available today. The Deluxe edition comes with a multitude of in game cosmetics, as well as options to change save room music. Things get wild with the Collector's Edition, which includes a map, Trauma Pack product code, steelbook, artbook, a box, and a figure of Chris Redfield.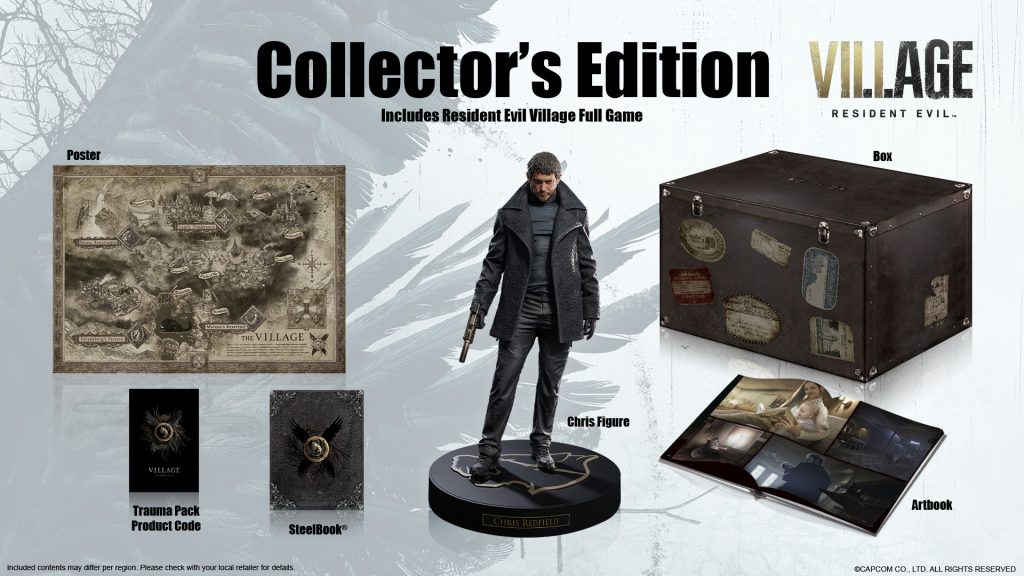 Village Gameplay and Maiden Demo
This game looks gorgeous. In stark contrast to Resident Evil 7's dreary deep South bayou, Village takes place in part within a lavish mansion. The lighting was one of the first things I noticed in the gameplay. Candles and chandeliers light Dimitrescu Castle, and the atmosphere they provide is stellar. Gameplay shows Ethan exploring this castle that looms over the titular village. We also see the lady of the house and her daughters as they apprehend Ethan, surely about to exact some kind of sick torture onto our protagonist.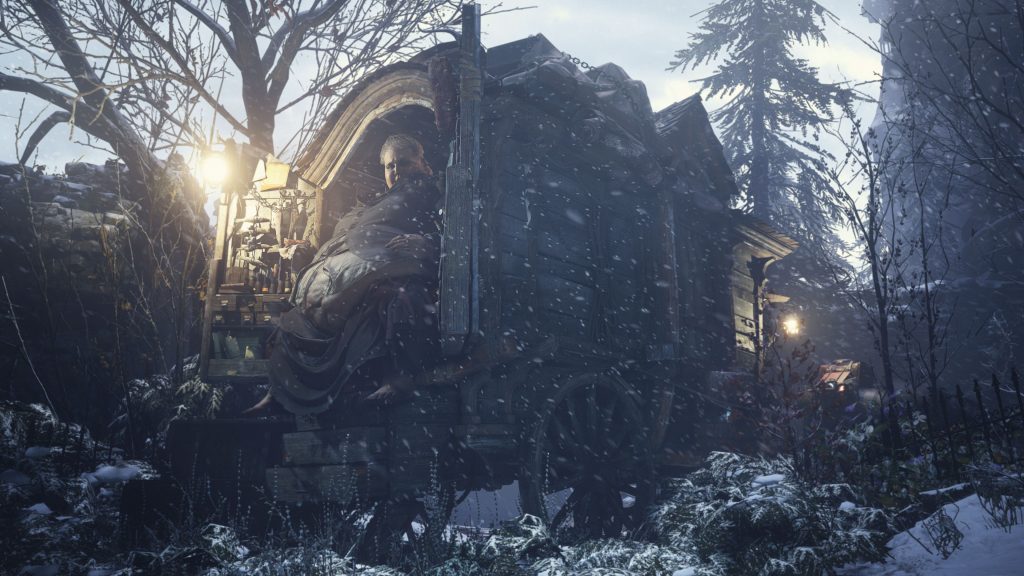 One of the final things the gameplay trailer gives us is our new merchant character: The Duke. This portly man introduces himself while almost literally rolling out of his caravan filled to the brim with wares. The inventory management system is similar to previous games. Items are rotatable, craftable, and presumably storable, as the survival in "survival horror" comes into play.
On top of the gameplay, Peter Fabiano announced a demo for Resident Evil Village. This demo, titled Maiden, features no combat of any kind. Instead, Maiden is focused purely on immersing the player in the world of Village as well as providing a tech demo of sorts. Maiden is currently available on PlayStation 5!
But Wait, There's More!
Capcom announced a new multiplayer Resident Evil experience for the game's 25th anniversary: Resident Evil Re:verse. Players take control of Resident Evil favorites like Leon, Claire, Ada, and Chris and battle it out in six player deathmatches. Iconic villains Nemesis, Jack Baker, and of course Mr. X are also featured. You can find the trailer for Resident Evil Re:verse here.
We also received news of Resident Evil: Infinite Darkness, a CG anime series set in the Resident Evil universe. It's slated to come to Netflix later this year. The teaser trailer is on the Resident Evil YouTube page.
If you want to see the whole Resident Evil Showcase for yourself, the livestream has been archived on PlayStation's YouTube channel. Capcom has also written up a summary of the stream on their site.
For more information on Resident Evil, follow their Twitter, @RE_Games, or visit their website.
Are you terrified for what you'll see in the Village? Excited? Let us know! Check out some of our other articles like How to Make a Short Game Last A Long Time or More Exciting Details About The Medium are Revealed by the Game's Developer.