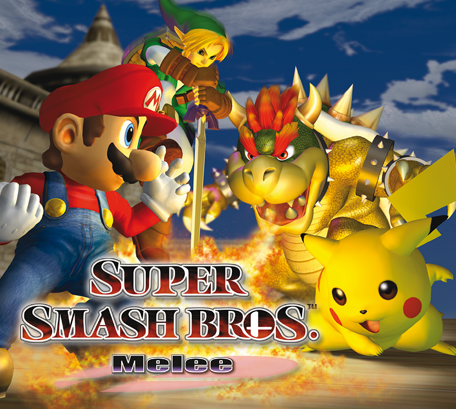 On November 19th, 'The Big House', one of the biggest Super Smash Bros. events that's held in the fall, received a cease and desist from Nintendo to cancel their upcoming tournament. The reason for this cease and desist was because of the use of a mod known as 'Slippi', which allowed for online play in Super Smash Bros. Melee. Not only was the Melee tournament canceled but also the Super Smash Bros. Ultimate tournament that was to be held was also canceled. 'The Big House' intended to use the Slippi mod as a way to still hold their Smash tournament during the pandemic, as we are still currently unable to hold these forms of gatherings in person..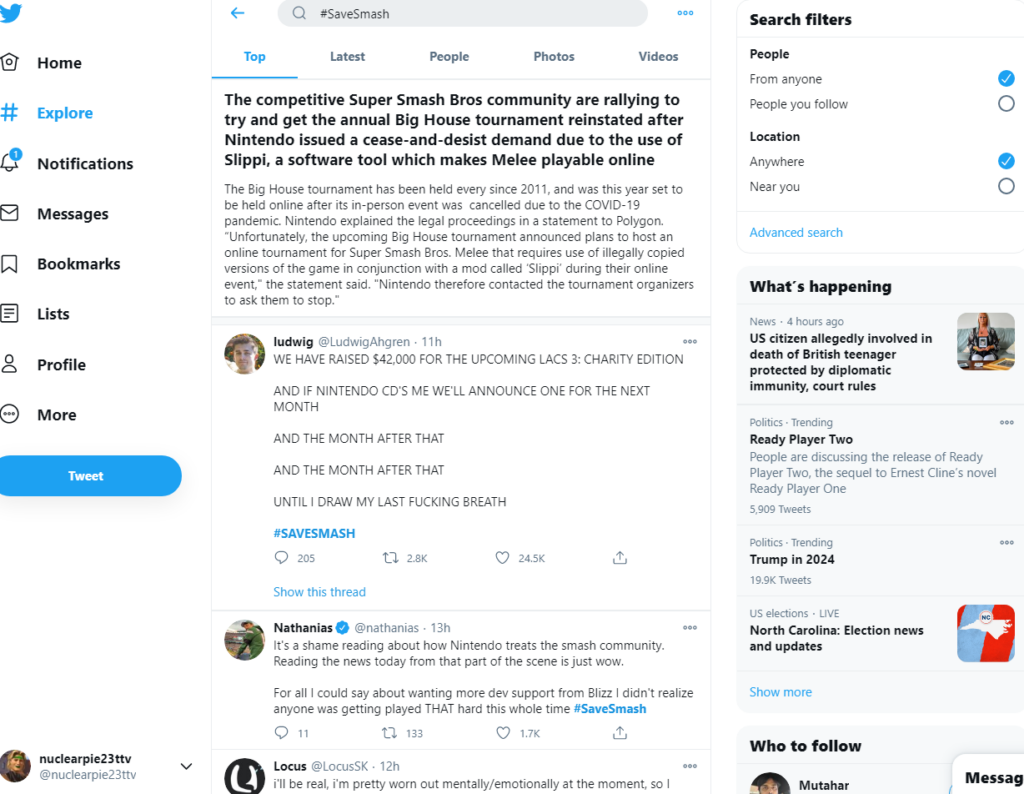 Ever since this happened, many Smash fans all over the internet have been voicing their opinion on the subject. Two hashtags have been circling the internet, #FreeMelee and #SaveSmash. Smash fans everywhere are voicing their opinions, telling Nintendo how they feel about their recent decision. People all over Twitter are voicing their opinion using these hashtags, saying how they feel about Nintendo's decision.
Five days after cease and desist, fans are still talking about what happened. On Twitter, #SaveSmash is currently trending in gaming. It's clear that this has truly upset a lot of people, not just players, but fans of the game who just enjoy watching these tournaments. 'The Big House' has been holding tournaments since 2011, and have never had anything like this happen to them. This cease and desist has not only affected 'The Big House', but every other organization that was considering doing an online Melee tournament. Nintendo has now made it clear that there will be no online Melee tournaments, but hopefully our voices can spark a change in their future decisions.( Get Super Smash Bros. Ultimate here)
If you've enjoyed this article, then go ahead and check out our other pieces, like our one on The Lord of the Ring MMO or our one on the best and worst games to release on a console launch. If you want to see more then go ahead and check out our Youtube channel. You can support us directly by donating at streamlabs.com/veryali/,where you will be featured in our All-Time Top Contributors List. To support the channel and website for free, just use the Creator Code/Tag VeryAli at checkout whenever you purchase something from the Epic Games Store or Fortnite's In-Game Store , we really appreciate it & it helps us during those trying times. Thanks for reading VeryAli!