After a long wait, Scott Pilgrim vs The World: The Game is back. Following an announcement in September of the release, Ubisoft have now confirmed the Complete Edition will release on January 14th 2021. It will be available on PS4, Xbox One, Nintendo Switch, Stadia, and PC.
I Am Sad, So Very, Very Sad
It will have been over six years since the title was available to purchase. Scott Pilgrim vs. the World: The Game and its two DLC packs were delisted on Xbox Live Arcade and PlayStation Network back in 2014. No official reason was given for the disappearance although there was speculation it was due to the license for Scott Pilgrim (Get this special Scott Pilgrim 6 Books Collection Set here) expiring.
The game received a cult following on its original 2014 release. Featuring 2D pixel work from artist Paul Robertson, and a soundtrack by indie chiptune rock band Anamanaguchi, the game was praised for its retro feel. It was released alongside the live-action movie starring Michael Cera and Mary Elizabeth Winstead.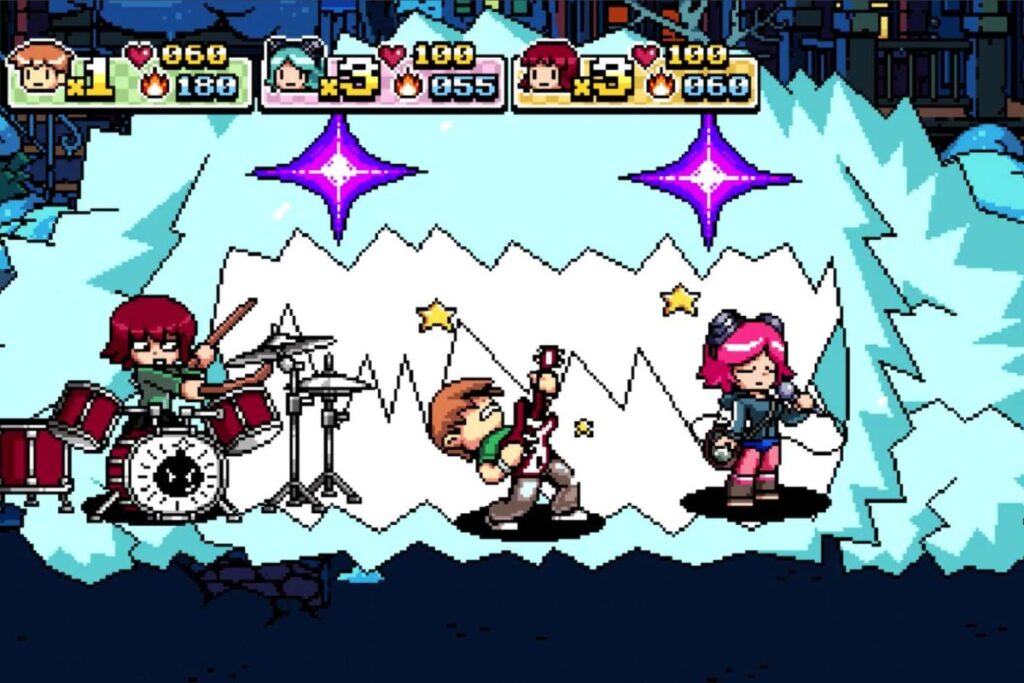 Black Sheep (No More)
The release announcement came as a surprise for many. As the 10-year anniversary of both film and game drew closer, no news had been shared. Bryan Lee O'Malley, the Scott Pilgrim comics' creator, even said he would be "surprised" if Ubisoft ever released the game again. Fans will be very glad that he was wrong.(Get this special Scott Pilgrim 6 Books Collection Set here)
Ubisoft have not confirmed a physical version of the game as of yet. Scott Pilgrim vs. The World: The Game – Complete Edition will comprise the game and its DLC, the Knives Chau and Wallace Wells add-on packs.
That's all from me, if you found this article useful why not check out our other work such as Nintendo Orders Cease and Desist on Etika Themed Joycons. Or our review for Empire of Sin.