Nintendo tweeted hours before The Game Awards that they will reveal the next DLC fighter for Super Smash Bros. Ultimate(Get it here or here). Fans didn't have to wait long to see who it was, as after barely 30 minutes into the official event, we were given the new trailer for the next DLC fighter, and that new fighter is none other than the main villain of Final Fantasy VII (Get the FFVII Reamake here), Sephiroth.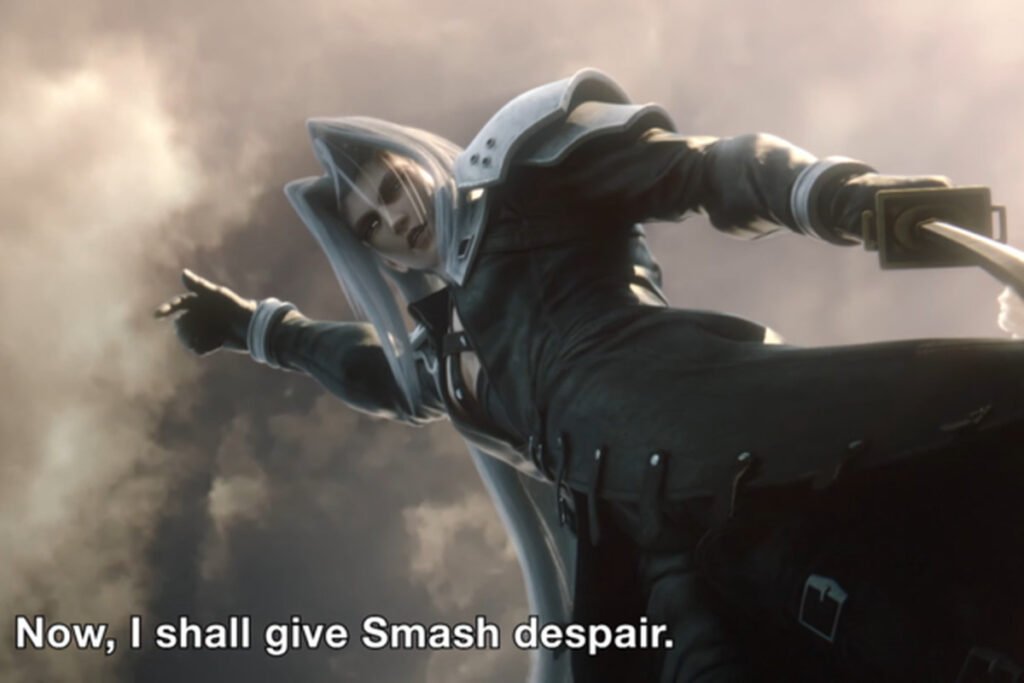 Sephiroth's reveal trailer wasn't just a trailer that showed the character, but we got to see actual gameplay and the release date, well the month of the release anyway. The trailer starts by showing all of the characters struggling against Galeem and all of the Master Hands. All of a sudden, Galeem is about to launch an attack, and is then slashed in half, fading away along with all the other Master Hands. After Galeem and the Master Hands disappeared, we see a figure floating in the air, and then the iconic Final Fantasy VII music kicks in and we see Sephiroth.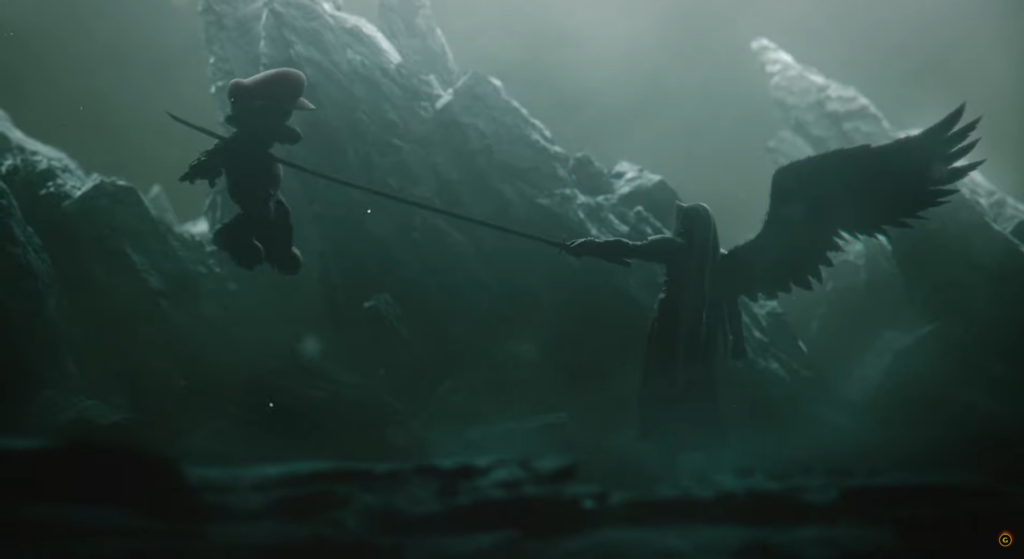 We then start to see gameplay for Sephiroth, showing that he might be a ridiculous character with that incredibly long sword. The trailer keeps cutting from official gameplay and the pre-rendered cutscenes to show off Sephiroth's moves. The trailer comes to an end as characters like Bayonetta and Greninja go in for an attack and are slashed away, then Sephiroth goes in to KILL MARIO!? Sephiroth only suspends Mario from his overalls, and then Cloud comes in to fight Sephiroth, and we then get a sneak peak at Sephiroth's final smash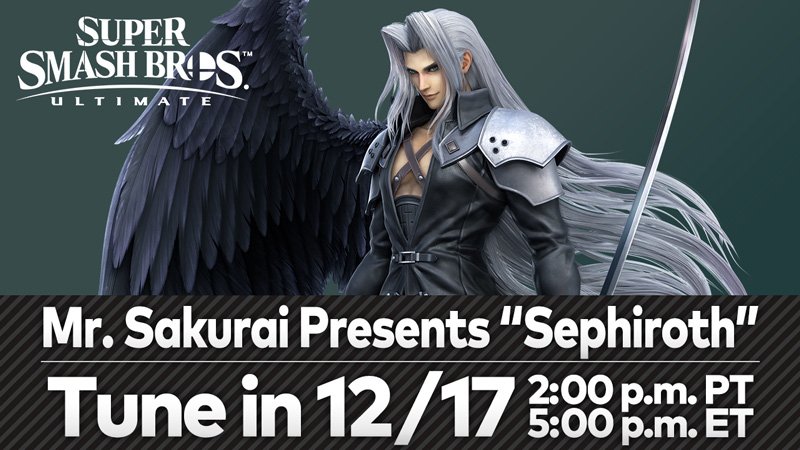 The end of the trailer tells us the Sephiroth will be coming out in December 2020. It was then revealed that we will get another showcase by Sakurai himself on the 17th, meaning that Sephiroth is right around the corner, waiting for us all.
If you found this article useful why not check out our other work such as New Deep Rock Galactic Biome Leaked For Update 33 by Devs. Or our Immortals: Fenyx Rising Review.