Studios Victura and Highwire Games have announced today that the highly anticipated first-person tactical military shooter Six Days in Fallujah will feature a groundbreaking new tech. Developed by Highwire Games and named "Procedural Architecture," it re-shapes and re-builds the entire battlefield each time the game is played. Thus forming entire buildings and city structures procedurally.
Inspired By True Events
Six Days in Fallujah recreates real-life events drawn from the 2004 Battle for Fallujah. This is with help from over 100 Marines, Soldiers, and Iraqi civilians who were also present during the battle. Stories that take place in Six Days in Fallujah are explored through gameplay and documentary footage featuring a number of service members and more than 26 civilians. This creates diverse experiences and perspectives surrounding the battle.
These eyewitnesses speak directly to players through video and audio, and players solve real-life challenges from the battle during gameplay. This, alongside procedurally generated buildings, helps to simulate a real-life experience in a warzone. It allows it to be seen in a highly visceral way.
"MARINES TOLD US THEY NEVER KNEW WHAT WAS WAITING BEHIND THE NEXT DOOR. BUT, IN VIDEO GAMES, WE PLAY THE SAME MAPS OVER AND OVER AGAIN. JUST KNOWING THE LAYOUT OF A BUILDING IN ADVANCE MAKES PLAYING A COMBAT ENCOUNTER IN A VIDEO GAME VERY DIFFERENT THAN ACTUAL COMBAT".

Creative director, Jaime Griesemer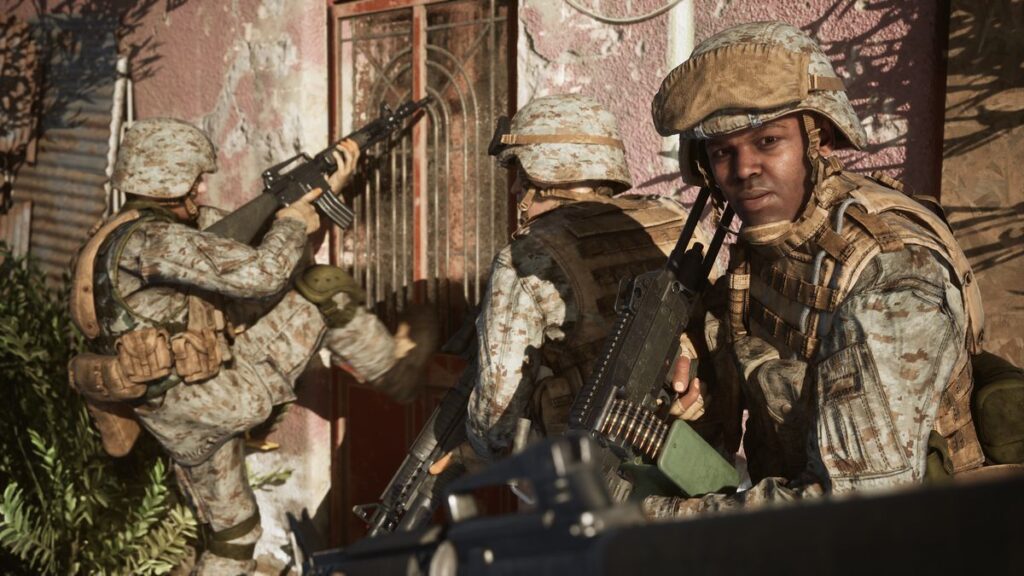 Took Their Time
In order to achieve the level of uncertainty and danger of urban combat, Highwire Games and Victura invested three years in building the relevant technologies that will allow for a modern game engine to assemble every room in every building procedurally. This was in addition to the dynamic AI and sound systems needed to support game environments that do not remain static.
In Six Days in Fallujah, every single map is completely new and fresh. Gamers will never be able to memorize each building and its layout – adding to the likeness of a real warzone. While mission objectives and events are consistent with the true stories, every situation becomes a unique experience every time you play. This ensures no game ever plays the same twice.
Six Days in Fallujah will launch for PC and consoles in late 2021.
That's It From Me
Are you excited to give this first-person shooter a try? Considering the tech that has been developed for it. Let us know in the comments.
If you enjoyed this article, why not check out our other work. How about our latest quiz: So, You Think You Know Classic Gaming?! There's also our full list of deals in Amazon's Game Sale. Or, for a longer read, take a look at our latest feature: The Top 5 PlayStation Exclusives You Must Play In 2021. You can also get even more content on our YouTube channel.