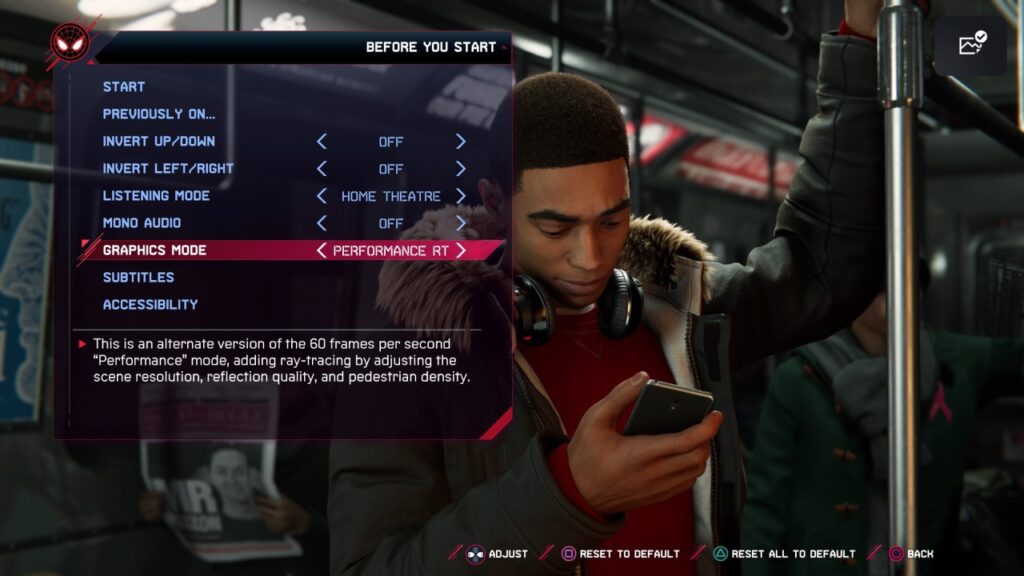 Spider-Man: Miles Morales (Get it here) on PS5 has two modes that players can choose from. You can choose Fidelity mode, which optimizes ray tracing and locks the game at 30 fps, or you can play in Performance mode which optimizes the frame rate to 60 fps but doesn't have ray tracing. Now players can choose a new mode that lets you have both 60 fps and ray tracing.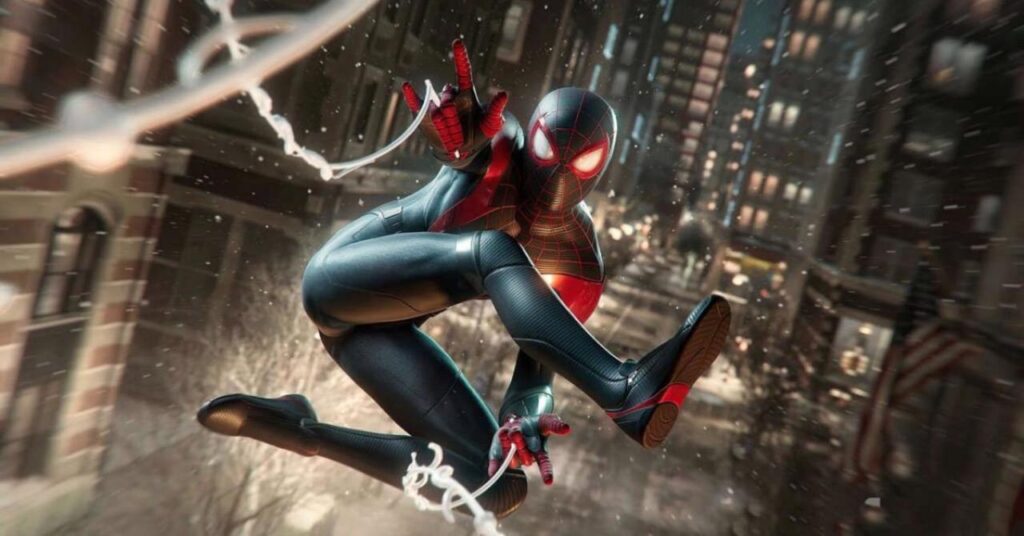 This new mode, performance RT, brings both 60 fps and ray tracing, however to do this, there are some other aspects of the game that have been lowered. Performance RT lowers the games resolution, reflections quality and the density of the pedestrians as well. While these are some noticeable drawbacks, they are acceptable and won't affect the overall gameplay experience too much. Before, players had to choose either smoother frame rate or ray tracing but now we have a good middle ground to choose from.
Having played both in performance and fidelity mode, it was clear that performance mode was the best way to play, as fidelity mode's frame rate was rather sluggish. PS5 players now have a better option that brings the best of both worlds. (Get Spider-Man: Miles Morales here)
If you found this article useful why not check out Project Athia Will Be A PS5 Console Exclusive For At Least 2 Years. Or Johnny Silverhand Stops Users From Playing Cyberpunk 2077.