Bethesda have released a gameplay trailer for the new Elder Scrolls Online DLC Markarth. The Markarth DLC will finally conclude Elder Scrolls Online's current year-long quest, The Dark Heart of Skyrim.
Markarth is available now on PC/Mac and Stadia, coming to Playstation 4 and Xbox One on November 10th. So lets take a look at what awaits console players this November 10th.
What's New In The Markarth DLC
In this expansion pack, players will get the chance to explore a new area known as The Reach. It is a land which is littered with ancient demons which come from a time in the game known as the 'First Era'.
As the Gray Host (an army of Vampires and Werewolfs) enters the Reach, players must also travel & gather allies to confront the Vampire Lord and it's evil, demonic army.
Markarth also adds two deadly world bosses to fight. In addition to this, we also get a brand new dark and challenging solo arena. This holds the Spiritblood Clan who challenges players to fight in order to see if they are worthy of being calling Reachmen.
As well as this , there are also more quests to be found in Markarth that conclude the game's year-long epic quest. In order to do this though you must complete both Greymoor Chapter and the Markarth DLC in order to get the final mission.
New Customisation Options
You can find new treasures within The Reach & there are also some new Antiquities added in this DLC. These include a new Crafting Motif and a new Hat, the Arkthzand Insight Vertex Shr.
In addition to this there are several new collectibles for you to find. Like the Void Shard, a Collectible Memento as well as some cool outfits that will make you look like a force to be reckoned with.
Markath also has the addition of new sets for your player. You can obtain these sets and craft them to help you fight against the wicked enemies in this DLC.
Other new additions include achievements, 40 new plans for Dwarven furnishings for your home as well as titles for everyone to see how heroic you are.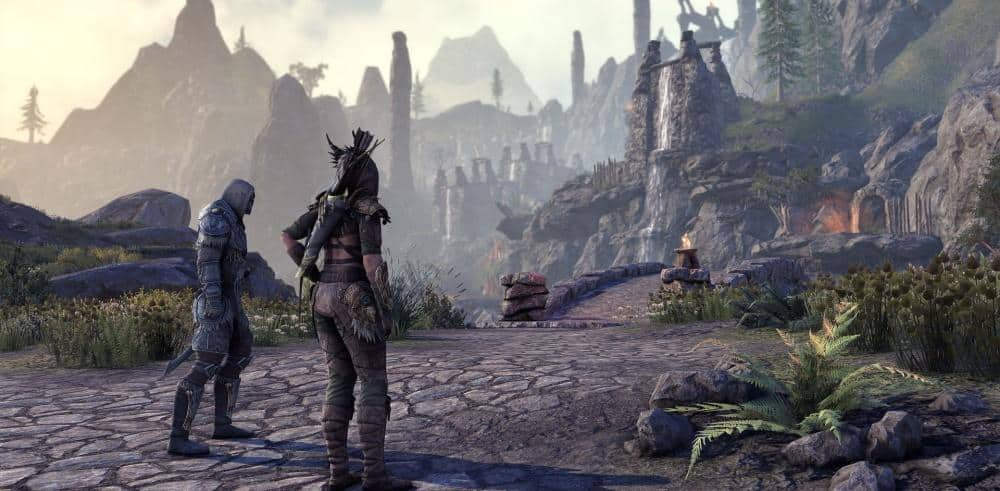 Bethesda are also re-adding and testing the newer version of group queuing for the Battlegrounds mode. The group size will go up to 4 players where players can join queues together to play on the same team.
Solo players can also join these queues or join a solo queue to be able to play with other solo players. Get the best deals on the Elder Scrolls Online & it's Expansions and DLCs here.

So are you getting the new Markarth DLC for Elder Scrolls Online? While you're here why not check out some of our other gaming stories. Like this one about The Dark Pictures Anthology's House of Ashes was revealed in a post-credit teaser trailer.