Last night heralded the last gaming awards ceremony of the year (except ours) – and its one of the biggies. The Game Awards always highlight the cream of the crop each year. The decisions are made by both a panel of experts and the public with around a 90:10 decision ratio.
This year was slightly different, thanks to Covid-19, with the whole event happening virtually. Geoff Keighley hosted the evening with a range of guests, including Christopher Nolan who awarded the greatest honour of the night: The Game of the Year.
Watch it Here
You can watch the three-hour event below. Fast forward to the 42-minute mark for the actual beginning of the ceremony itself. Alternatively, keep reading and I'll give you a handful of the highlights from the night. Also, scroll to the bottom for the full list of winners.
Winning Big
The big winners of the night were Naughty Dog and The Last of Us Part II (Get it here). They took home seven awards including the all-important Game of the Year. Creative Director, Neil Druckmann, accepted the award and thanked all those involved in the making of the game. The first installment of The Last of Us lost out on the award to Grand Theft Auto back in 2013 – when the awards were still called Spike Video Game Awards.
Personal Highlight
My favourite moment of the evening was a special appearance by the Swedish Chef from the Muppets. Brandishing a tinfoil Game Award with suspiciously human-looking hands, he was there to announce a new co-op. He will join the chefs in Overcooked: All You Can Eat (Get it for 45% OFF !! here) as a new skin for players to download.
Mass Effect 4
Another big moment of the night was BioWare's official announcement that there will be another Mass Effect game soon. Even more shocking, it looks like it may be a follow up to the original series and not Mass Effect: Andromeda. The teaser trailer features the wreckage of what appears to be the Citadel – which was destroyed in the final instalment of the trilogy. It then cuts to an Asari – which fans are already speculating may be Liara T'Soni – picking up a piece of broken N7 armour. (Get Mass Effect Andromeda at an incredible price of only $7 here or through Amazon here. Also check out this great price for the original Mass Effect Trilogy at 60% off here of if you prefer Amazon then here.)
No Halo
Fans may have been a little disappointed that the only news regarding Halo from the night involved Fortnite. Some fans had speculated a new game may be announced. Instead, we learned that The Master Chief will join the game. This is alongside Michonne and Daryl Dixon from The Walking Dead. The reveal also stated that Blood Gulch – the beloved Halo multiplayer map – will be playable for a limited time in a special Capture the Flag Mode. (Use the Creator Code/Tag VeryAli at checkout whenever you purchase something from Fortnite's In-Game Store to support the website for free)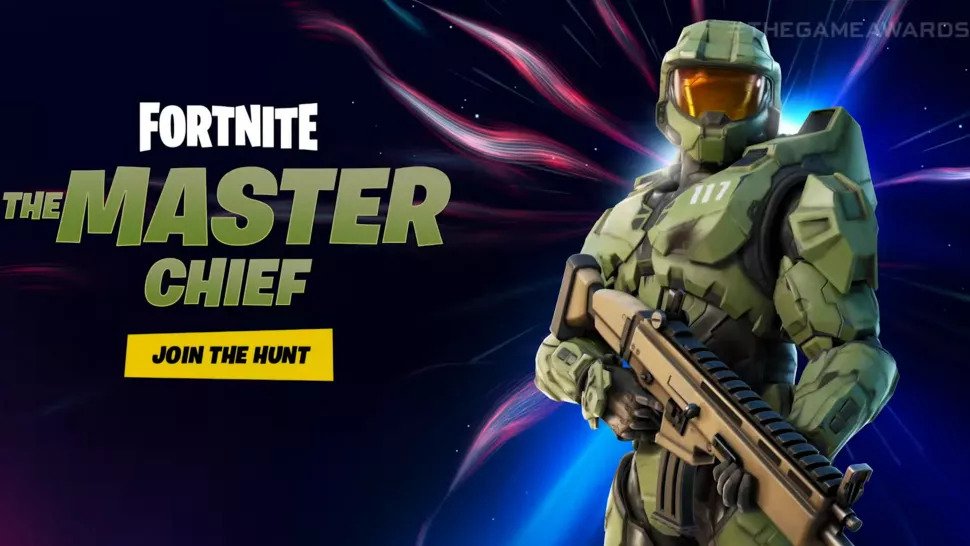 Evil Dead
The horror franchise is coming to the gaming world. In a terrifying new trailer, it was revealed you will play as four different characters attempting to survive the curse that "awoke something dark in the woods"… The release date will be sometime in 2021.
Dragon Age 4
Not happy with just one big release trailer, Bioware also brought us more good news. The first teaser for the next Dragon Age was announced at the 2018 Game Awards, so we are well and truly ready for more information. Sadly no gameplay or release date was included in the new video, however we did get further confirmation that Solas will be returning and it looks like he may be the antagonist at this point. But more excitingly, the voice over for the trailer sounds like Varric, indicating he may be joining the cast once more. From the art included, fans are now speculating that the game may take place in Tevinter too.(Get Dragon Age: Inquisition for only $8 !! here)
The Callisto Protocol
An unexpected world premiere of the night is a potential spiritual successor to Dead Space. Striking Distance, the new studio from the creator of the acclaimed franchise, has yet to announce a release date but it looks like we won't get to play until at least 2022. What we do know is that the game looks visually stunning and has just as high a fear factor as Glen Schofield's previous work.(Get Dead Space for only $5 !! here & Dead Space 2 for only $4 !! here)
There were just too many amazing moments of the night to give them full credit here. Do let us know what your highlights were in the comments. Were there any games you felt were robbed of an award? What games are you most looking forward to?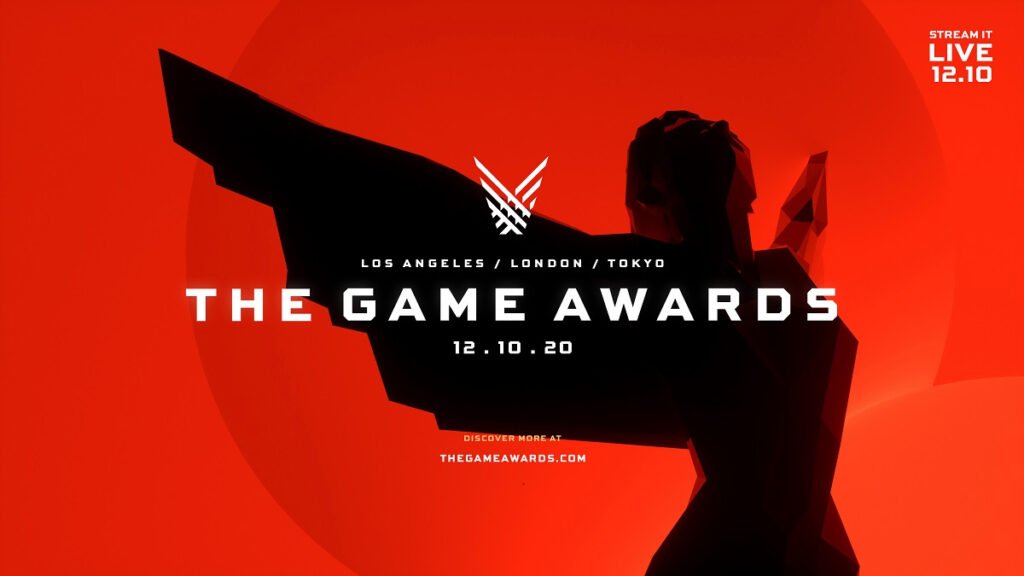 Full List of Winners
· Game of the Year – The Last of Us Part II (Get it here)
· Best Game Direction – The Last of Us Part II
· Best Narrative – The Last of Us Part II
· Best Art Direction – Ghost of Tsushima (Get it for 33% off here)
· Best RPG – Final Fantasy VII Remake (Get it here)
· Best Indie Game – Hades (Use code VERYALI at checkout & Get it here)
· Best Mobile Game – Among Us (Check some amazing Among Us merchandise here)
· Best Score and Music – Final Fantasy VII Remake
· Best Performance – Laura Bailey as Abbey in The Last of Us Part II
· Most Anticipated Game – Elden Ring (Pre-order here)
· Audio Design – The Last of Us Part II
· Games for Impact – Tell Me Why
· Best Ongoing Game – No Man's Sky (Get it at 50% off here)
· Best Debut Indie Game – Phasmophobia (Get it here)
· Best Community Support – Fall Guys: Ultimate Knockout (Get it on PC with 25% off here)
· Best VR/AR Game – Half Life: Alyx
· Innovation in Accessibility – The Last of Us Part II
· Best Action Game – Hades
· Best Action/Adventure Game – The Last of Us Part II
· Best Fighting Game – Mortal Kombat 11 Ultimate (Get it here)
· Best Family Game – Animal Crossing: New Horizon (Get it here or through Amazon)
· Best Sim/Strategy Game – Microsoft Flight Simulator (Get it here)
· Best Sports/Racing – Tony Hawk's Pro Skater 1+2 (Get it here)
· Best Multiplayer – Among Us
· Content Creator of the Year – Valkyrae
· Best eSports Athlete – Heo "Showmaker" Su
· Best eSports Coach – Danny "Zonic" Sorensen
· Best eSports Event – League of Legends World Championship 2020
· Best eSports Game – League of Legends (Get League Of Legends Gift Cards here)
· Best eSports Host – Eefje "Sjokz" Depoortere
· Best eSports Team – G2 ESPORTS
That's all from me, if you found this article useful why not check out our other work such as New Deep Rock Galactic Biome Leaked For Update 33 by Devs. Or our Immortals: Fenyx Rising Review. ou can also get even more content on our YouTube channel. Thanks for reading VeryAli!
Like our content and want to support our work? Then you can help support us by using the creator code/tag VeryAli on the Epic Games Store. Or Fortnite's in-game store, and/or directly donating through streamlabs.com/VeryAli. We really appreciate it & it really helps us keep going during these trying times.