Last night the creators of The Outer Worlds told fans to "stand by for more information" regarding the next expansion. It is believed Obsidian are set to give a release day for Murder on Eridanos, the highly anticipated second DLC.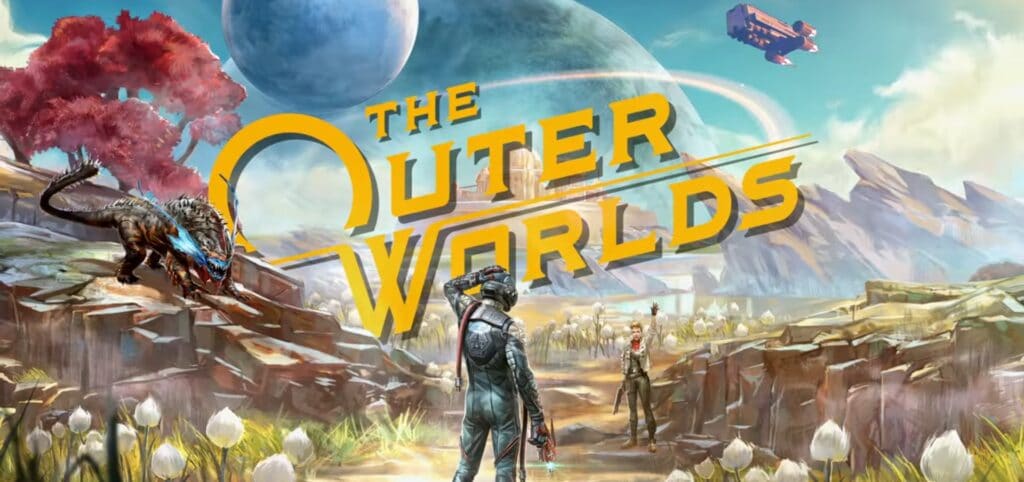 Last month we learned that Obsidian would release the next chapter of The Outer Worlds before the end of this month. Now, it's looking like that time is almost upon us. The official Twitter account for the game posted two updates last night including a short teaser you can watch below. It shows your ship, the Unreliable, landing on a floating platform. It is likely this is on Eridanos as we previously learnt this was a gas giant.
Murder on Eridanos will be the last addition to The Outer Worlds with the season pass calling it "Halcyon Helen's final (and finest!) adventure"! This may give us a clue as to some of the next DLC narrative as Halycon Helen has been mentioned throughout the previous chapters of the game. She is the hero of serial Terror on Monarch so it will be interesting to see how she fits in to the new story.
But not happy with one teaser, Obsidian treated us to another, if not slightly more cryptic, tweet. With hints of Willy Wonka and the Chocolate Factory, they showed us a graphic for a stained golden ticket. This is for Rizzo's, the in-game corporation who use only the finest purpleberry to make literally any food or drink. Again, who knows how this will factor in to Murder on Eridanos, we'll just have to wait to find out.
The Outer Worlds first released back in October 2019. The action role-playing game was praised for its unique and fun set up, winning Best Original Game at the Game Critic Awards.
Have you played The Outer Worlds? Are you excited for the next chapter? Let us know in the comments.
If you enjoyed this article, why not check out our other work. How about Rust: Colossal Data Loss For EU Servers Due to Devastating Fire. Test your skills with our Pokemon Quiz! Or take a look at our latest feature: Stop The Show! A Very Rakdos Commander Deck. You can also get even more content on our YouTube channel. Thanks for reading VeryAli!