If you can cast your mind back to 2018, you may remember Fortnite streamer Ninja streaming alongside rap icon Drake while playing a few games of Fortnite. This crossover gathered a lot of attention and thanks to this, broke the record for the largest amount of concurrent viewers on a live stream for the platform. However, this feat was recorded when Twitch was still in its infancy, meaning that this figure was bound to be beaten eventually. Well, that day has come and it's all down to a well known Spanish streamer called TheGrefg.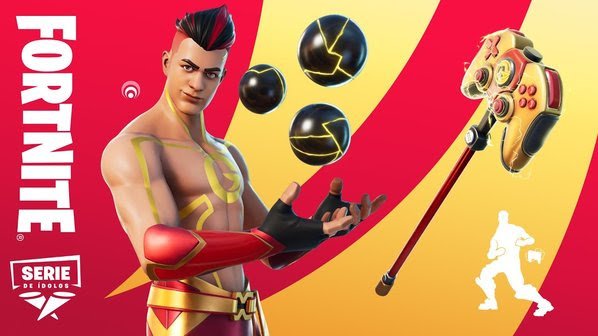 The well known Fortnite streamer recently became only the fourth Fortnite influencer to have a skin made in his image. The others were Lachlan, Loserfruit and, of course, Ninja. So to mark the occasion, TheGrefg decided to host a live stream to reveal the skin and the sheer volume of people that tuned in to see this was staggering.
Records Are Made To Be Broken
As fans of the Spanish star may know, TheGrefg already holds this record as he managed to pip Ninja's 2018 figure in December last year. In a stream just last month, he managed to pull 639,000 concurrent viewers to his Twitch channel. A figure that would see him beat Ninja's total by about 4,000 viewers. However, it seems that the Fortnite legend isn't showing any signs of stopping and in this skin reveal stream, TheGrefg managed to pull in more than two million viewers to his channel, almost quadruple the viewers of his previous record.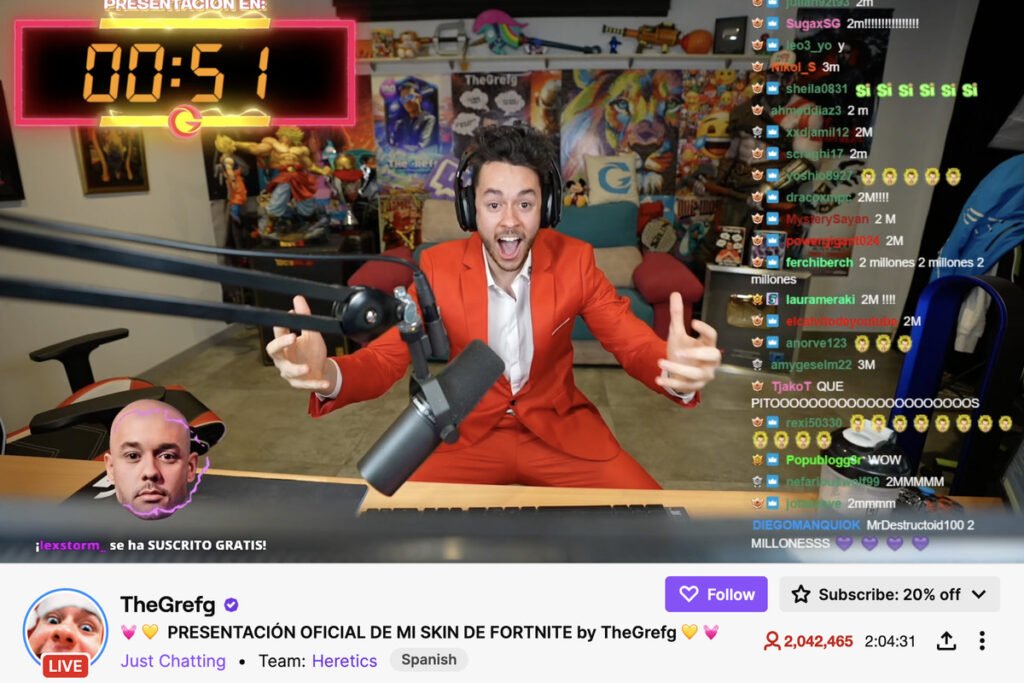 Here is the tweet from Twitch to TheGrefg, confirming his record breaking achievement:
Despite Fortnite being around for quite a long time now, it still tops the rankings for the most-streamed title of the week at the time of writing. Which is not a rare occurrence for the battle royale title. It shows that Epic Games have worked tirelessly through partnerships with Marvel, creating new features, in-game mechanics and maintaining a strong community, all in the hope of keeping this game relevant and popular. Which, if ThgeGrefg's stream is anything to go by, seems to be working rather well.
Like our content and want to support our work? Then you can help support us by using the creator code/tag VeryAli on the Epic Games Store or Fortnite's in game-store, and/or directly donating through Streamlabs/VeryAli.
Twitch – A Multicultural Hotspot
This news also establishes that there is a huge market for non-English speaking channels. In the past, mainstream media and gaming output was predominantly English speaking only. However, in recent years, we have seen many artists, gamers and content creators from other cultural backgrounds rise to the top of their respective platforms. However, in the process, they have not had to compromise, instead sticking to what they know and providing relatable content for their respective nations. It's a great turn of events and we hope that it continues.
So that's our news regarding Thegrefg and his record-breaking Twitch stream. What do you make of the news? Do you think Fortnite is the best game on the platform? Do you think this record will ever be beaten? What do you think of the multicultural aspect of this news? Let us know in the comments section below. Plus, if you liked this, you should read our news regarding the new Hitman III mission locations. Or alternatively, you might like our Mass Effect Trilogy news.