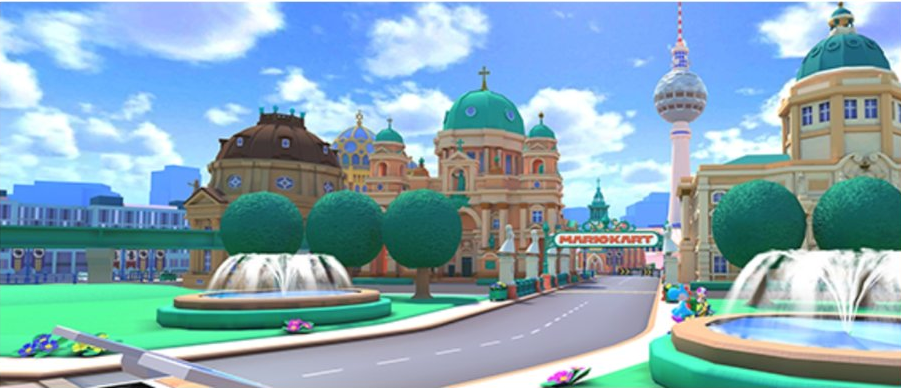 The popular mobile racing game from Nintendo, Mario Kart Tour will have players traveling to Germany in the upcoming Berlin Tour. Which will include new city courses and skins for characters. Racers can get access to the tour next Tuesday, 12th January at 10 pm PT/6 am UK time.
More information will be released by Nintendo as we get closer to the launch of the tour. Meanwhile, Nintendo has already shown off a new Luigi costume.
Examining the featured image by Nintendo we see 3 racers Mario, baby Rosalina in a detective skin, and Luigi. At a glance, it's merely just a simple tease of a new course.
However, take a closer look at Luigi and you will discover that he is wearing a Lederhosen costume. A traditional look that is associated with mountainous regions of Germany. Racers should expect to see many more German-inspired costumes, released with the launch of the new Berlin Tour.(Get the latest Mario Kart game, Mario Kart Live: Home Circuit here)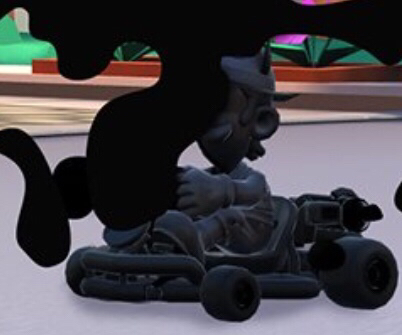 Mario Kart Tour: Berlin Course Includes Many Iconic Buildings
As to be expected, the Berlin course will have many of the iconic buildings in Berlin such as the Charlottenburg Palace and Park, Berlin's oldest and largest Prussian estate, that housed many of German royalty. As well as the Berliner Fernsehturm: Berlin's Television Tower. The tower is Europe's third-tallest freestanding structure and is a big attraction for tourists due to it having a brilliant view over Germany's capital.
Other sights to be seen in the course include the Berlin Cathedral Church with its unmistakable 75-meter-high dome. In addition, racers will be able to see Grosser Tiergarten and the Victory Column.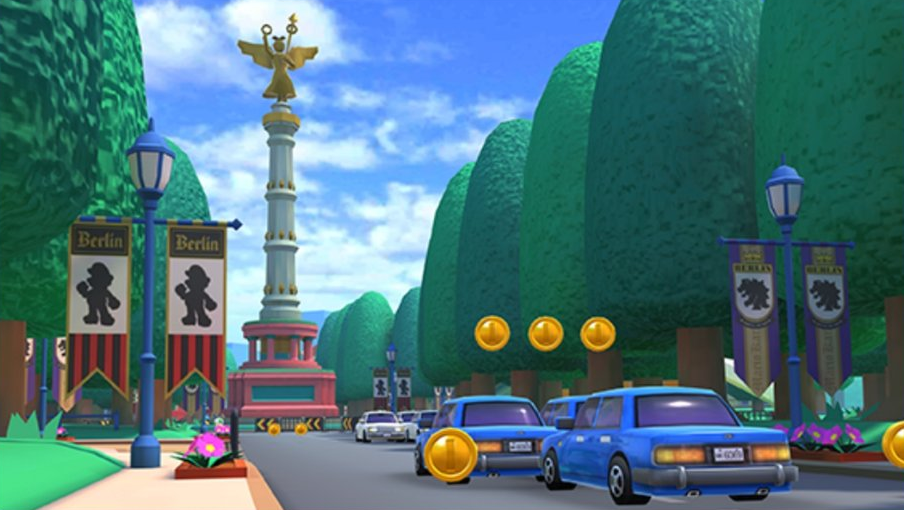 The course appears to have condensed much of the interesting buildings that can be found in Berlin. It will be interesting to see what other courses will feature in the Berlin Tour of Mario Kart Tour. (Get Mario Kart 8 Deluxe here)
If you found this article useful why not check out our other work such as Fall Guys-Doom Crossover Trailer Reveals New Costumes. Or Five Awesome FPS Games You Should Play. Head over to our YouTube channel for even more content.